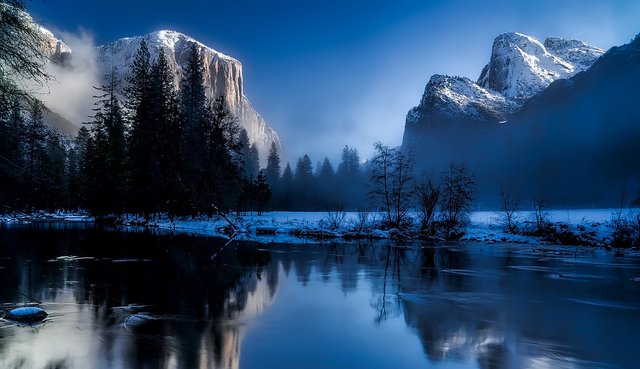 "I am an old man and have known a great many troubles, but most of them never happened." - Mark Twain
Our minds can be extremely quirky. Quirky in the sense that our minds trick us into thinking that things are worse than they really are.
I'm of the opinion that this has a lot to do with natural selection and evolution. That our minds have developed this mechanism that causes us to overestimate potential dangers so that we can be better suited to reproduce and allow the species to live on.
But in a world where our potential dangers aren't life threatening (at least, most of the time) - through intellectual pursuits and social pursuits, etc. - we are forced to re-wire our brain's response to potential dangers.
I have wanted to do a lot of things in my life that I've been paralyzed by FUD to carry through on.
Such things are multi-fold and we all have faced certain situations in life where we could've taken 1 course of action but instead took an "easier" course of inaction because of what our minds told us.
Our minds are tricking us. They're tricking us into avoiding uncertainty.
Uncertainty is not a bad thing though. It's a mystical thing. It's fun and it's exciting. It's what makes life interesting, in my opinion.
It's like a surprise birthday party. If the surprise gets spoiled to the birthday boy/girl, then it's just not as exciting.
But when they have no idea what's coming and then all of the sudden get surprised, a magical feeling washes over them.
That's the feeling of spontaneity, of not knowing what's coming next.
Whether you're pursuing a business, writing a book, making a podcast or whatever, you can not be afraid of uncertainty. You have to just embrace the uncertainty and know that most of your troubles and doubts about the future lie only in your mind and they carry very little weight (if any) in the real world.
It's always very interesting to me to see when people don't take action because of these fears. It saddens me and it baffles me, but ultimately, I understand the fear and the doubts.
I feel these fears every single day when I pursue something new.
If we truly want to make our dreams a reality, we must overcome these fears and see the world in a different light. Realize that most of your fears are only in your head and never manifest into reality.
Realize that you are more capable than you believe in this moment. You underestimate yourself, your skills, your heart and your ability to achieve.
Get out there and do something that you've always wanted to do. Talk to that person you've always wanted to talk to, start writing that book you've always wanted to write. Tomorrow isn't guaranteed, so don't waste time.