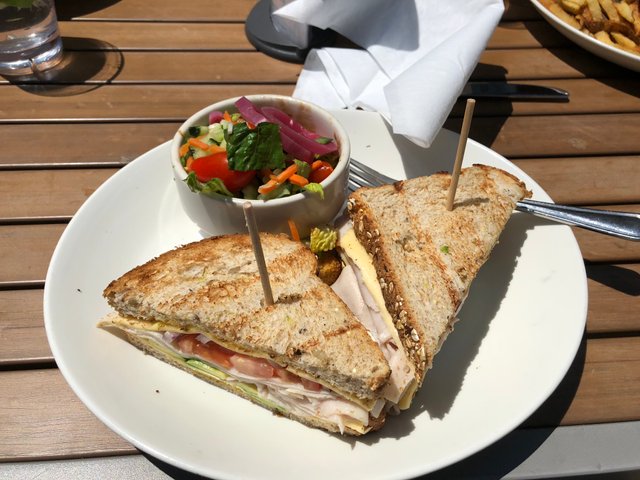 I went to this new Grill today. It opened recently and I've heard that they have extremely fresh food and a great outdoor deck to enjoy it on!
Checking it out for myself, I can comfirm that it is both fresh and relaxing!
This is their california sandwich with a side of salad.
Ingredients:
Whole Grain Bread
Tomato
Cheddar Cheese
Avocado
Honey-Roasted Turkey
Spicy Mayo
A friend of mine also got the burger that they serve. That looked equally delicious!!!
Today was a really sunny day and it was great to get out and get my mind off of crypto and enjoy this amazing meal with some friends! I recommend doing the same if you've been watching this downtrend ;)