🔥IOI-GAME: Why not spice up your trading experience with an excellent gaming interface?🔥

What part of the cryptocurrency trading do you focus on? Are you a scalp trader, daily trader, ico/ieo investor, long term holder or even bounty hunter/airdropper?
Whichever of these you belong to, you won't deny the fact that at a particular period, you might need to liquidate your holdings, or even adjust your positions (daily traders). And then this pops up a big question in my mind each time I remember that some traders actually trade crypto everyday which is, ''How easy has it been for them trading everyday?
''
Do you enjoy trading because you're making earnings from it or its just because you're kind of addicted to it? Whichever answer yours is, I'm sure you'll agree with me that trading isn't a child's play in any form. Even professional traders constantly needs to up their game with different strategies in order to keep floating, talk less of newbies that doesn't even have a slight idea of how it works.
Having said that, having the same interface all the time while trading might appear so boring every time, you keep staring at varying figures on the order books, checking liquidity strength and all. However, it would interest us to all know that instead of having our trading activities being 'Business as usual', we can as well integrate a gaming like interface which makes it look more fun.
Gaming by the way is what almost everyone loves doing in their pleasure time for relaxation and as such, it's a form of relief for our stress. Having gaming incorporated into cryptocurrency trading in form of racing is an excellent idea which can only be brought to reality by professionals alone.
How would you feel if I tell you that this is already a dream come true? If you're yet to know about this platform called IOI-Game, then you're already missing a great deal from the crypto and gaming industry.
IOI-GAME
While we all know that cryptocurrency trading isn't for kids, we all as well know that if we consistently do something with lack of enthusiasm for it, then unfortunately it becomes so tiring. The same reason why the IOI platform has come up with the idea of car racing to spice up the trading experience of all crypto traders, while you race with your favorite car, you're also trading and making profits as usual, isn't that cool?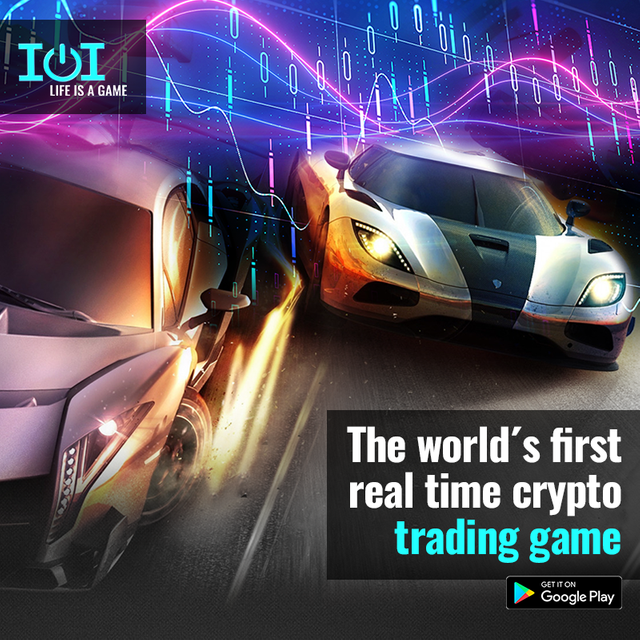 How it Works
According to my understanding of this platform, you can earn through 3 majors ways, the first is through several races being organized on the platform which affords you the opportunity of beating the market and becoming the world crypto trading champion, you can pick any car of your choice and fuel it up to 100% using combination of 3 different tokens/coins before starting this race.
Secondly, you can also earn through their affiliate program which affords you the opportunity of earning as much as 2% of your referrals price pool whenever they win a race, isn't that awesome?
Lastly, the platform also have staking programs that affords you the opportunity of earning extra tokens through staking, this is indeed a great platform to come across.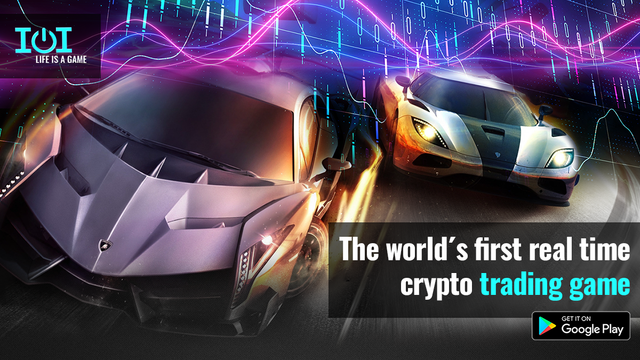 As it stands presently, IOI-Games claims to be the largest user based gaming platform on the tron blockchain, hence, its worthy of giving them a trial!

Asides the fact that you can always enjoy trading alongside gaming on this platform, there's also availability of an in built exchange which you can freely exchange your tokens to other tokens.
Quote this,
IOI-Games is the next big thing happening to the world of crypto trading and gaming, and now that the platform is still at its earlier phase, would you rather stand the chance of missing out on this? Absolutely not!
Hit up the link below to register on the platform now!
https://play.ioi-game.com/user/referral/amusanmikel24259352
Download the IOI-Game App for android here;
https://play.google.com/store/apps/details?id=ioi.game
Until next time that I'll bring you another content explaining better on the modus operandi of this platform, do enjoy the rest of your weekend!