About the ICO Gagapay Network Project - We are one of the only blockchain projects whose product portfolio is backed by technical and legal proof of concept.
I / GENERAL
Project Name: Gagapay Network
Token symbol: GTA
Telegram: https://t.me/gagapay_network
Subscription link: https://gagapay.network/
Website: https://gagapay.network/
Mobilized Capital: $ 34.6M USD
Conversion rate: 1 GTA = $ 0.04 USD (Soft cap)
                        1 GTA = $ 0.05 USD ( Hard cap)

Maximum market capitalization at the time of ICO was based on capital structure: $ 34.5 million
Reward Structure: No bonuses during the Crowdsale period, pre-bonus periods not revealed
Whitelist or presale time: Presale is doing, but the whitelist moment is closed. Please contact support@gagapay.com for more information. Minimum capital mobilization during the Presale period is $ 1M USD.
NEO smart contracts: Yes
Countries banned from circulation: None
Time: Pre-ICO April 20-30. Crowdsale April 30 - July 15 (Please refer to Gagapay Network website for latest updates)
Token release date: After the sale of Token
II / Introduction to the project
What does the company / project do?

Gagapay Network is not just an idea or an official report. We are one of the only blockchain projects whose product portfolio is supported by technical and legal concepts.

 Intelligent contracts are approved by ConsenSys Diligence industry.

 Prospectus filed for approval in the European Union


How does this project improve?
Word-of-mouth marketing is the most effective type of marketing with 89% of consumers trusting real recommendations over ads.
That is how Dropbox grew its customer base from 100k to 4 million in just under 15 months - by running a successful referral program.
Creating a custom affiliate, referral or loyalty program is very time and resource consuming therefore traditional advertising channels are prioritized.
Becoming the next Dropbox success story should be accessible even for startup budgets –
Gagapay Network annual membership allows to create and host any combination of our offered programs with one account
Team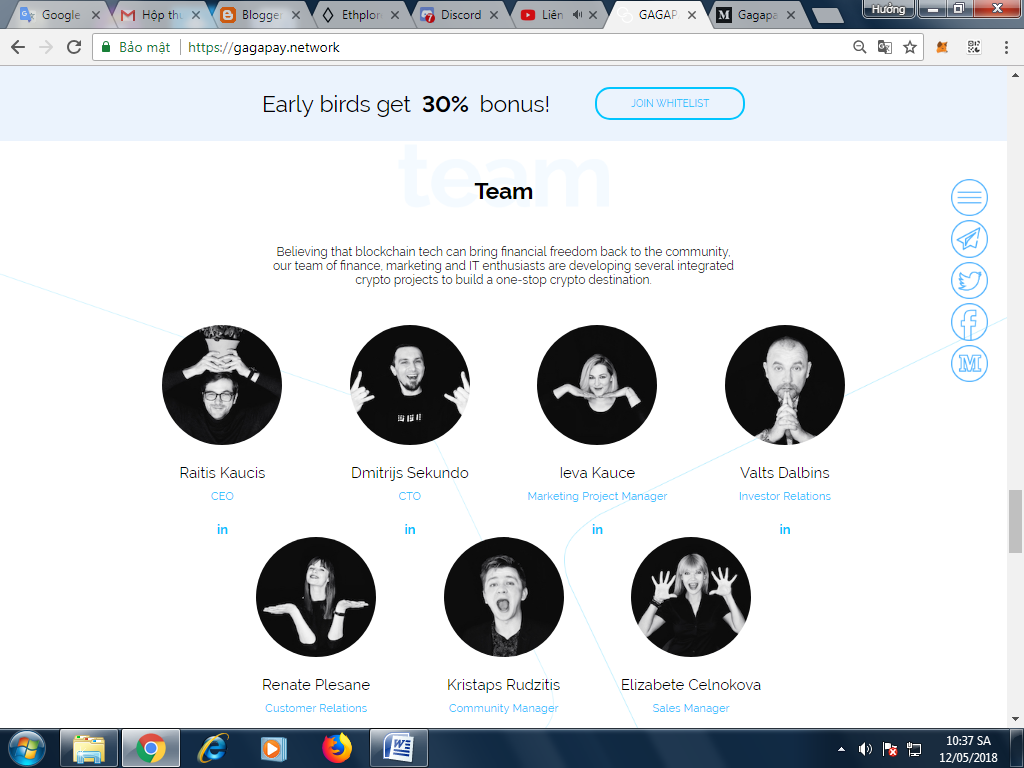 Roadmap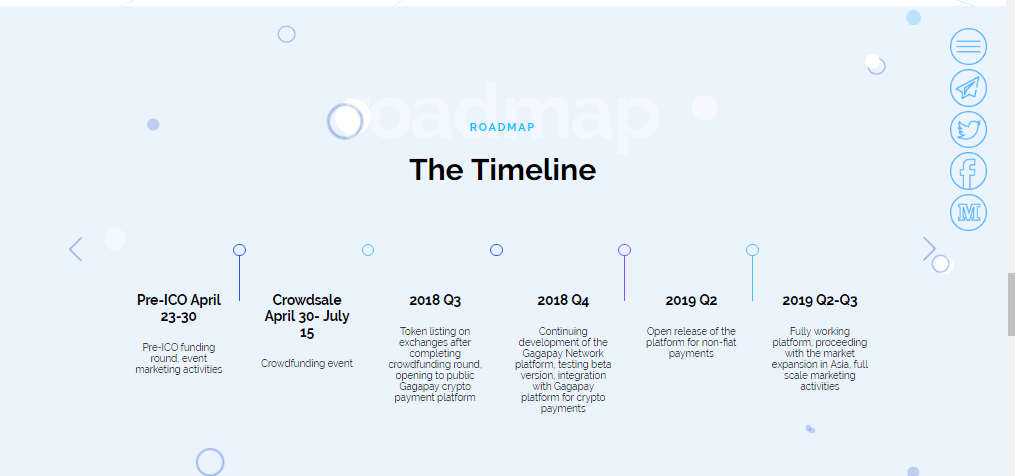 Contact Information:
https://gagapay.network/
https://t.me/gagapay_network
https://twitter.com/GagapayOfficial
https://www.facebook.com/GagaPaybtc/