[ENG] Why you should vote for @future.witness as your witness on Steem!
Since 2018, Futureshock has been releasing useful applications built on the Steem & Tron Blockchain to showcase the potential of their technologies and their philosophies and to open the path to mass adoption of crypto.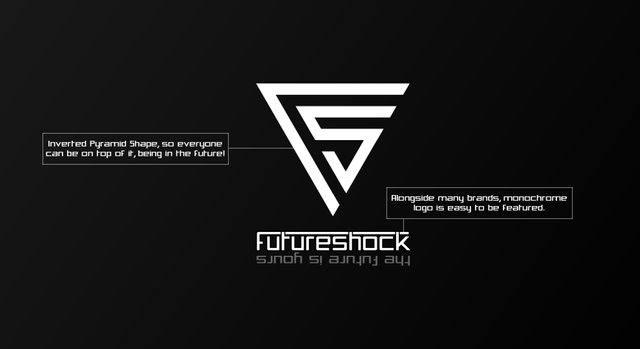 Future Shock meaning.
In the year 1970, the term "future shock" was defined by two futurists, Alvin and Heidi Toffler as a state of certain psychological state of individuals and the entire society. A short explanation of the concept, in their own words, is: "too much change in too short a period of time". This especially affects those born before 80-90's, because of the digital revolution that happened within their lifetime, changing how they lived day by day. A revolution from an industrial society to a "super-industrial society". This change overwhelmed people, leaving them disconnected and suffering from "shattering stress and disorientation"—future shocked.
Connecting with the FUTURE.
The mission.
Bring the futuristic ideas to fruition, by looking towards tomorrow and hacking the reality, grabbing ideas to work on.
The vision.
Creating the future that is constantly evolving to make a better world.
Bridge between the present and the future.
Futureshock aims to expand the use of the Blockchain technology by simplifying its adoption as well as use its philosophy to build powerful tools that will change the way the users use the information and the internet. In order to do that, Futureshock is constantly looking out for solutions and developing applications with the potential to bring a new day-to-day to its users. Furthermore, Futureshock has the will to disrupt traditional industries by revolutionizing them with a new mindset and more precisely an advanced one.
It could be shocking for the users to handle this overwhelming changes that come with the Blockchain technology which is why we are soothing the adoption with useful applications. Our products have the potential to showcase the use of the Blockchain to new users without the need to understand everything that is happening behind-the-scene and only focus on the plus value that this tech has to offer on a daily basis.
---
Thunderbolt in a clear sky.
Futureshock is the incubator which housed some of biggest Blockchain applications and also collaborated on few others (like Dtube or Steemstem).
Drugwars is the first simulation and strategy game built on the Steem Blockchain. Futureshock has used the game as a vector between the Blockchain technology and the new users, but the real revolution lays on the fact that it has the capacity to reward its players for having fun.

Fundition
is the very first Futureshock's application which was released on April 2018. It is a next-generation crowdfunding and collaboration platform that is built on the Steem and Tron Blockchains. It is revolutionizing the crowdfunding industry by opening it to a peer-to-peer collaboration on a global scale, taking absolutely no fees for the first time in the history of crowdfunding, and on top of that, it is opened to donations in fiat and most of crytocurrencies.
Teelkee is the next-generation, decentralized Dapp builder platform on the Steem Blockchain. Or the first CMS ( Content Management System ) that will work on top of the Steem Blockchain.

---
Is DPOS a burden?
For too long, we have been silent. Too long. We let it happen. We have delegated. But isn't there a problem with semantics in voting and delegating part of one's sovereignty to someone?
To vote is to make a clear choice between few (except in North Korea lol). To delegate this power to a representative is not to vote, it is to participate in an election. In the DPOS system imagined by D. Larimer @bytemaster, the steemians delegate their decision-making power to the witnesses who are responsible for keeping the system up to date, setting the exchange rate for the steem / SBD, applying or not a fork ….
Since 2016 and the advent of steem, there has been a hard core of people as witnesses. Some have actively participated in the rise of the network (up to 1 million accounts, it's huge). Others have been shadow rentiers, by ninja mining their stake or knowing the right people at the right time, and most of them never did anything for the chain except milking it.
Since the sale of Steemit Inc and Steemit Inc accounts to Justin Sun, the witnesses woke up to protest against the stranglehold of 'Foreigner' on steemit accounts and therefore delegations. Without any presentation of an alternative project or an attempt at discussion and / or negotiations, they unilaterally implemented a softFork.
We, users, little witnesses, developers, crypto enthusiastics ... No one has ever taken our opinion into count. Our aspirations, our expectations, are always behind the ambitions of each other. We have been witness for 1 year now. Our witness is the one of FutureShock. Project incubators like Drugwars, Fundition and many others. We have taken Steem's fame very far and have dedicated few years to it with our entire team and our commitment. We have brought people to the blockchain in a completely different way. We were placed 107 th as an active witness and we thought the game was like that. That the steem system rested on consensus which was put in place before us and which was going to continue like this.
With the arrival of Justin Sun and the TRON team, there is change and a new breath is coming to our ecosystem. We cannot save ourselves from trusting them for a certain period of time to see how they will manage their project. The unilateral decision by the top 20 witnesses to freeze the assets of Steemit Inc. was a trigger for a cascade of decisions and countermeasures. So let's be clear. The FutureShock team being French, we come to discuss the end of private property as a certain political horizon. But never, except in North Korea, somebody can accept a decision as arbitrary as freezing the assets of a person or a group of people without further trial.
Worse, this calls into question the very basis of the cryptocurrency system on the following consensus: Your key = Your tokens. The witnesses committed an act of madness to which one can only oppose morally and philosophically.
Finally, the answer to the dilemma came a few days later from Dan Larimmer. The latter, a fine strategist and great defender of his DPOS system, tweeted the following little sentence: "What guarantees Steem's decentralization is that steem can be forked at any time." Yes, why did the witnesses instead of freezing accounts, which is madness, not create their own steem? Well they did it now, but it took them a lot of time to come to this conclusion, unfortunately.
Before that, we had to choose. There are times in our life when we have to take on certain burdens and the constraints that go with it.
So, yes the DPOS does not solve the problems related to plutocracy and a form of aristocracy.
Yes, the DPOS does not represent the pinnacle of decentralization. All these are charges. And you have to have strong shoulders to carry them. These charges must be borne. Which doesn't mean giving a blank sign to the TRON team. Which does not mean not to enter into negotiations with JustinSun from the start.
Finally, in life, and in a life linked to the world of crypto, you all know that you have to juggle the odds. And that's our dilemma, you have to choose at time for :
A team of Witnesses who never really know how to oppose to Steemit Inc decisions, but who regularly legitimized all of their reporting and communication errors.
An annuity system put in place by some who have not developed a project for a long time on the project.
A team around JustinSun who raised several million dollars in the project at the end of a Bear Market.
You can see that the dice are thrown away.
Justin and his team have taken risks and no doubt they will push the progress of the project to have a return on investment. So with the recent changes to the ecosystem, we stated our will to stay neutral and keep maintaining our apps and services alive, when some other people decided to shutdown their services. We never wanted to hurt the users and the community by doing a strike (even if as frenchies we are used to do so) when others did it and claimed everywhere that they want the good of Steem. It sounds like a passionate love, where the husband kill his wife because he does not accept her decisions to leave him for another guy.
Like we said before and as many of you, we have also considered the SF 22.2 as a threat against freedom. We will never support censorship on Blockchain and obviously it was one.
Also, as all of you have noticed, Steemit and Steem have never been this famous and talked about when Justin bought Steemit. It was the talk of the town on Twitter for quite some time, obviously for those who follow Blockchain and Crypto accounts. Before the acquisition? Well the only news about Steem was when Steemit layed of 80% of its employees.
This is the reason why we believe that Justin acquiring Steemit was a good move.
Also don't forget that people started to get interested in Steemit and the Steem ecosystem, which led them to also get interested in Steem DApp. If this was not planned at all, it still shows the capacity of Justin and his team to market this chain and what it has to offer to the world.
We believe that Steem could have been even better and used by even more people if the former Steemit team had been more visionary. They didn't meet the Steemians expectations and as a consequence lots of Steemians left the ecosystem and not much got interested in it.
We just want you to understand that Futureshock only takes the future side. Whatever is good for Steem, Steemians our own company and our products will be fully supported by Futureshock. Now what we want is to go forth and to unite the whole community to bring Steem even further, to where it should and supposed to be, and to meet everyone's expectations.
What we do as witness and why you should vote for us?
We are not only confirming some of your transactions on the chain but also provide a constant support to the Steem Network by running apps/node since few years now.
We also love to share our technical skills and our advices about products but also about blockchains and particularly Steem. So voting for us will guarantee you to have knowledgeable witness being devoted to the good of this ecosystem and we will support it with all our efforts, and so the team behind the development of it.
We plan to add another backup node in mid term and we are not excluding the possibility to run a FutureShock full RPC node later.
About us.
"Futureshock is the promise to make the world a better place with useful applications that anybody and everybody would use. On top of that it's a promise that the Blockchain will revolutionize the way you use the internet and to bring it back to its users with our products. It's the uberization without uber" , Aytac Ozden Cetinkaya - Futureshock CEO
With a team of 10 people from different fields, skills and educational backgrounds, we are combining all of the necessary knowledge to develop the best products on the Blockchain.
Moreover with over 30 ambassadors from all around the globe we are covering most of the languages and we have the capacity to promote in 20 different countries.
The future is now and our goal is to make it easy for you to grasp it while you still have time. We are also making it so that the transition won't be too much of a shock and in contrary, to make it the sweetest as possible. Beyond that, we aim to revolutionize the way you wield the new internet philosophy and to make our products the most indispensable tools for you to catch the future.
Vote for the future : https://beta.steemconnect.com/sign/account_witness_vote?approve=1&witness=future.witness