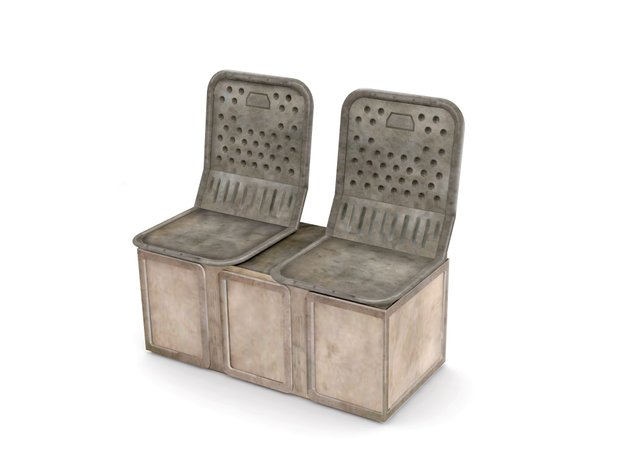 You may see this at a theme park sometime in 2019.
This is the first pass at a potential bench to be used at a new post-apocalyptic themed restaurant which will be themed after a very popular movie.
I created this model in Rhinoceros 3-D and rendered with basic color tones in V-Ray. Texturing and further editing took place in Photoshop for the most part. The goal is to make it eventually fabricate something that look aged and beaten up but still retain a certain element of stylized appeal.
Let me know what you think!