It's easier to list the US states I haven't driven through; Alaska, Hawaii and Maine. I knew that New Jersey had a law against pumping your own gas because I lived in NY for over 4 decades, but the first time I drove through Oregon on my way up to Seattle, I had someone screaming at me because I got out to pump my own gas.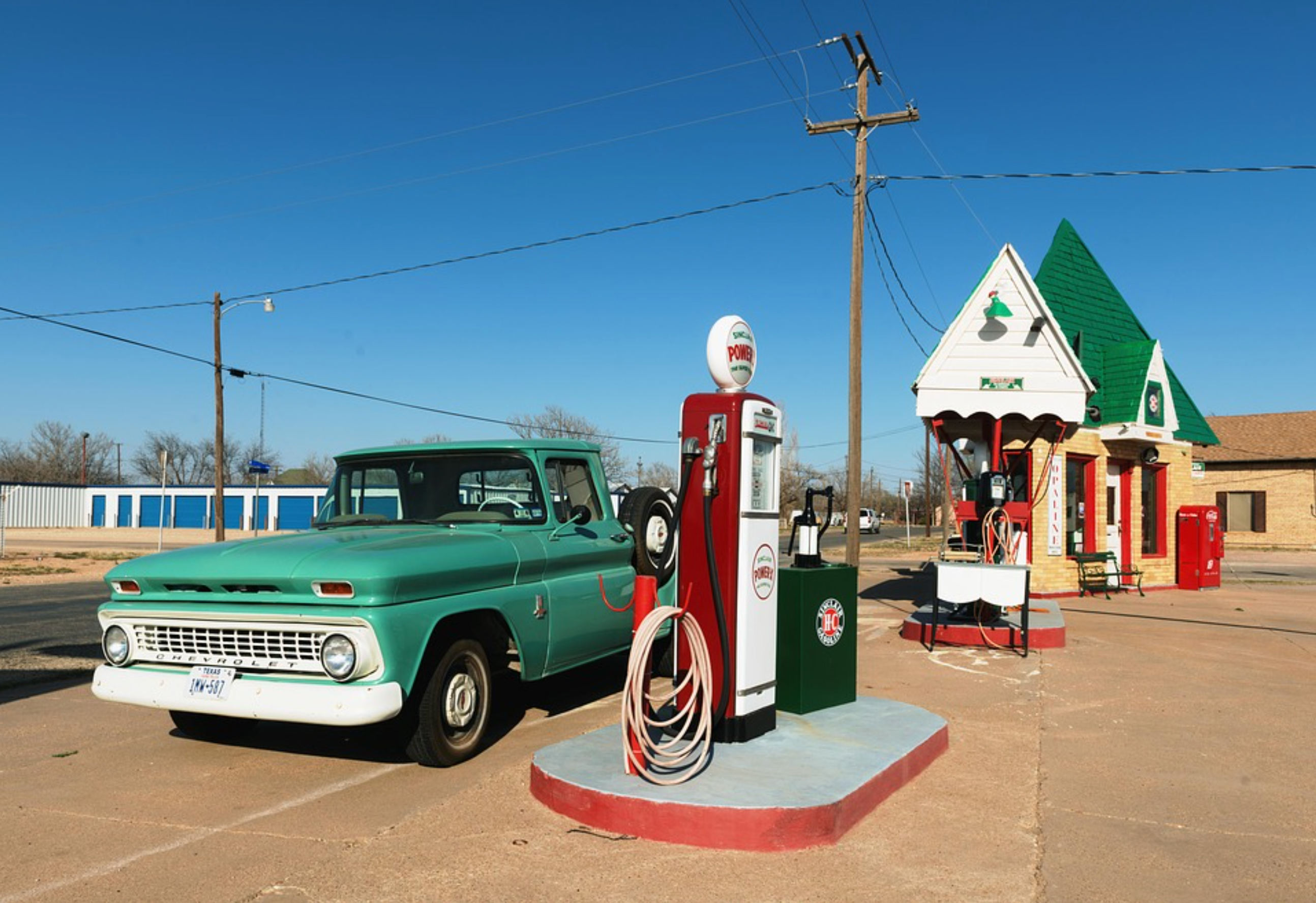 source
Well, apparently this law is no longer in effect if your county (in Oregon) has fewer than 40,000 residents. So they want to make this complicated for outsiders huh? Am I supposed to get out a map and figure out how many residents there are when crossing county lines? What if I guess wrong? I could be waiting for a while wondering why nobody came out to pump gas for me. Oh hell, I'll just do it myself... no wait, that's illegal!
The reactions to this law went viral and caused a series of tweets. Here's a couple of the more pathetic comments: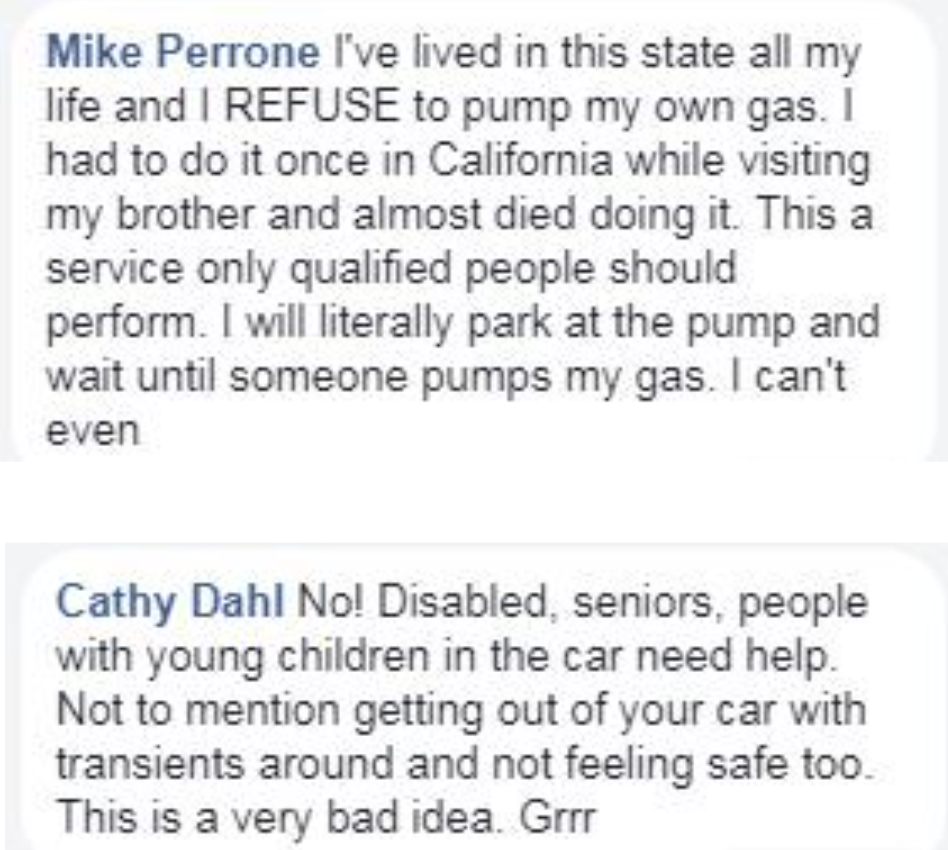 source
My favorite rebuttal: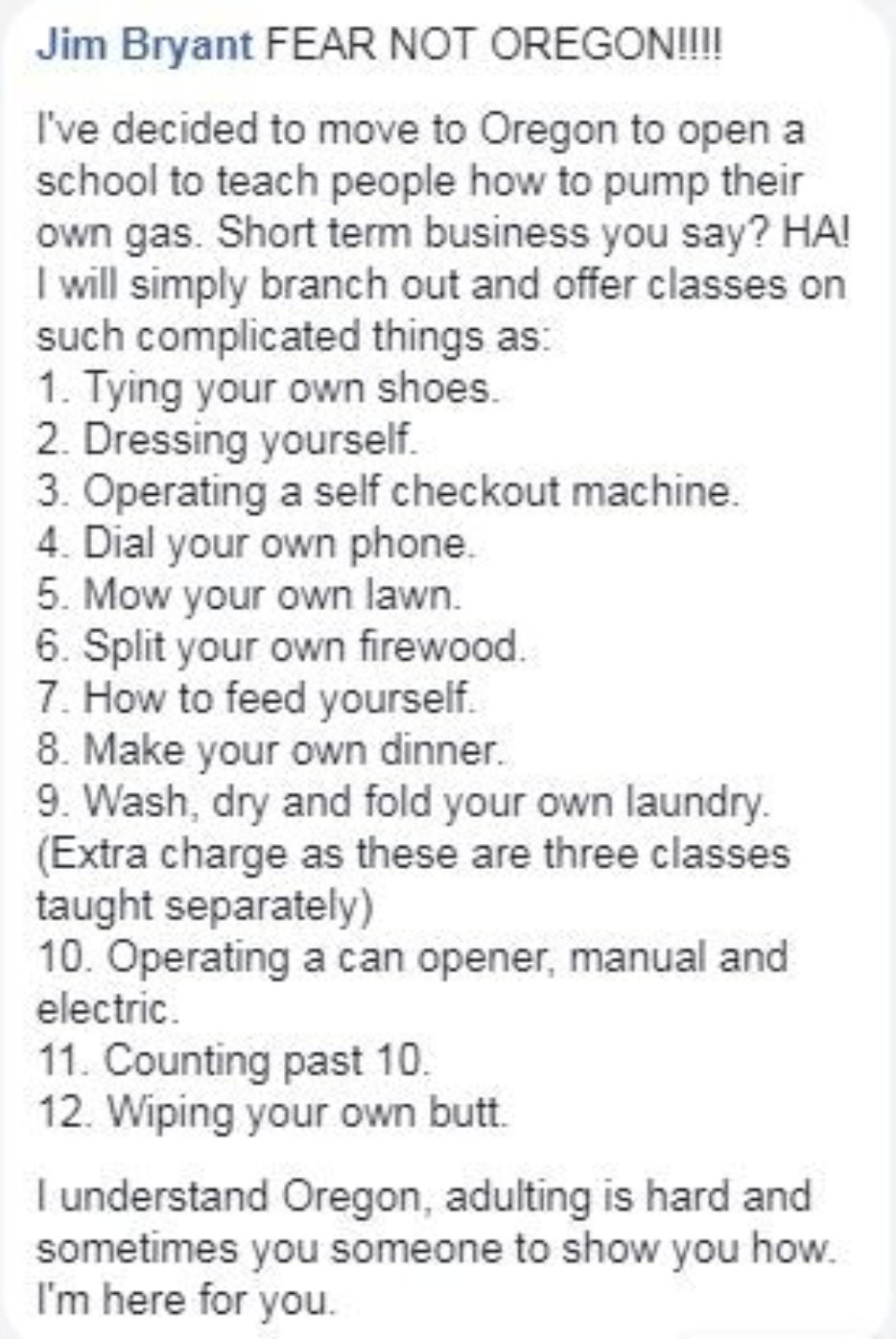 source
Oregon was actually one of the best areas I've traveled through, and I've had extended stays there last almost 2 months while running my business in Nevada. But statism produces dependence. This mindset is poisonous to survival should the state ever collapse and then you will not know what to do.
One of my favorite events is the Oregon Country Fair...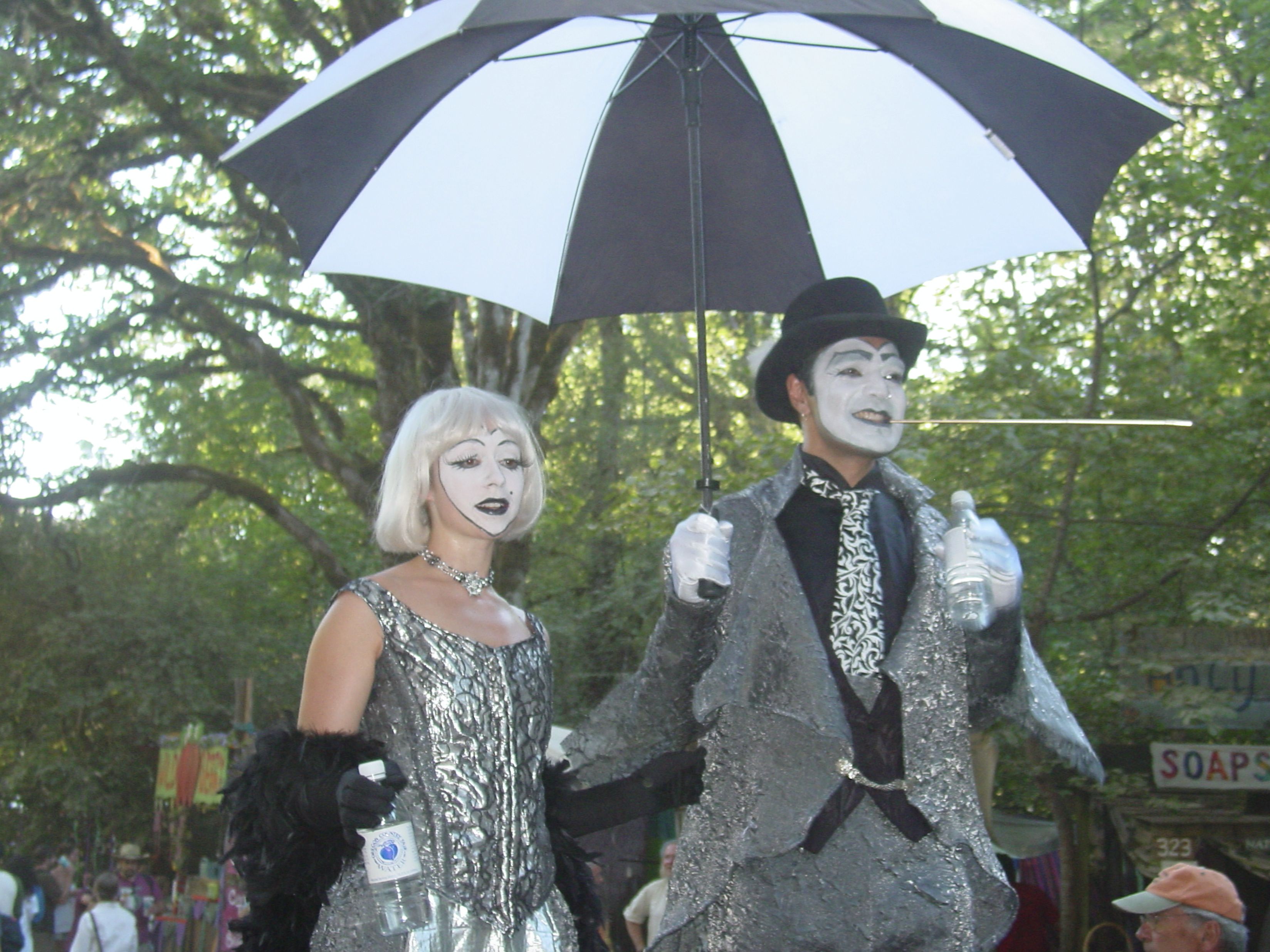 (July 2008)
So while it might seem like I'm making fun of Oregonians, realize it's because I don't recognize the legitimacy of borders.