The Power Of Love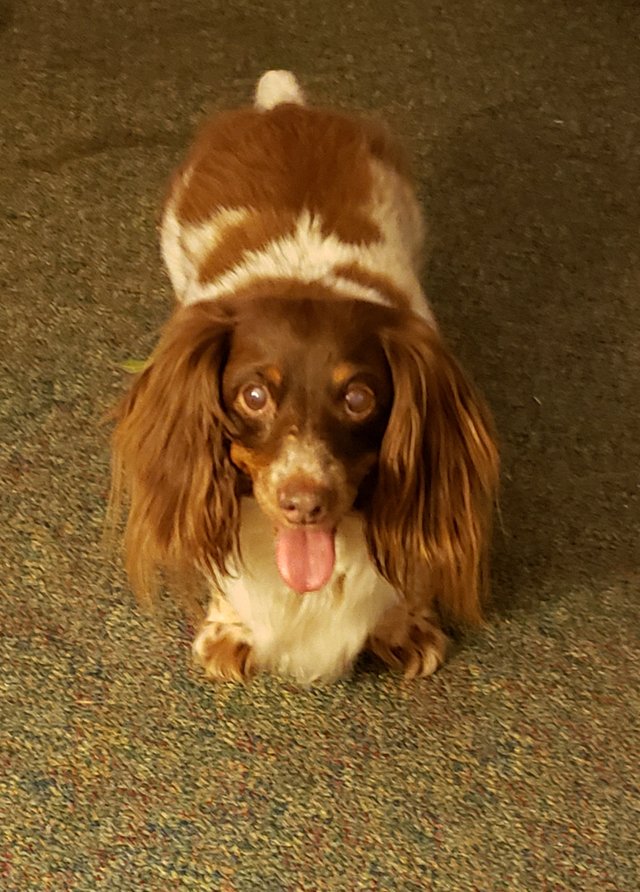 This is my dog Cocoa, a miniature Dachshund. She is ankle high and three times as long. When she is in heat, as she is at the moment, she drives the neighbor dog crazy.
The neighbor I speak of is my brother, Mike. His dog Buck, is a Chesapeake Bay Retriever weighing in at a little over 70 pounds . Buck or as I like to call him, Mr. Butters, is always hanging around the fence waiting to catch a glimpse of his 'lady love'.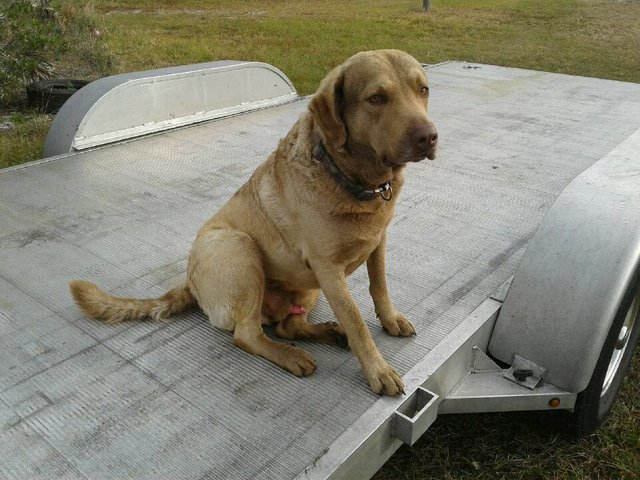 While waiting he is fond of displaying his manliness, aka his 'lipstick' and croons little love songs which sound as though he is in mortal pain. During the night, he howls at the moon like the wolves he descended from.
The last two nights Butters has been raiding my yard, stealing my potted plants and young trees and carting them over to his house. The gate between Mike's house and mine is locked, so he goes out of his driveway to the road and down to my drive.
He makes several trips each night because he can carry only one pot or tree at a time. Being a retriever, he has a soft mouth and doesn't puncture the pots or strip the bark from the trees. He has taken my 3' red banana plant and my favorite fig tree along with several empty large pots and my watering can. Either he's frustrated that he can't get to Cocoa or he's taken up gardening. He's never come over in the 5 years we've lived here, not even during Cocoa's previous heat cycles.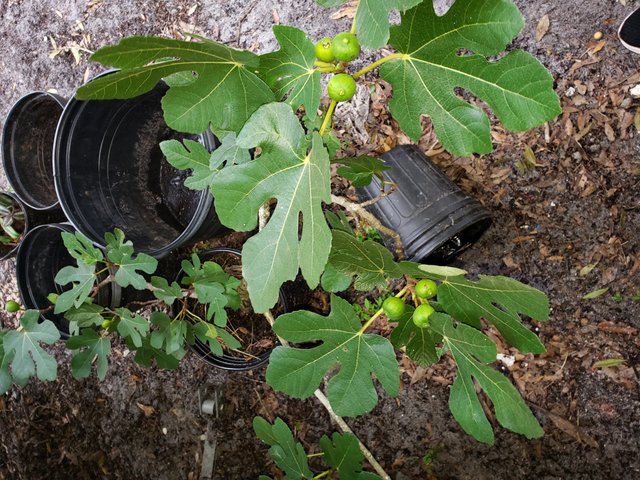 This is a share of his pirate booty, all of which have been recovered. It amazes me that he took my fig tree and jogged all the way home with it and never lost a fig. I just wish I could catch him in the act as it has to be hilarious to see.
Tonight is Friday the 13th, with a full Harvest Moon, a powerfully auspicious night. I wonder what he will get into during this full moon? I'll be up with the sun, to view the night's activities. Most likely I will be retrieving my plants and trees from his yard again.