I LOVE my Chicken!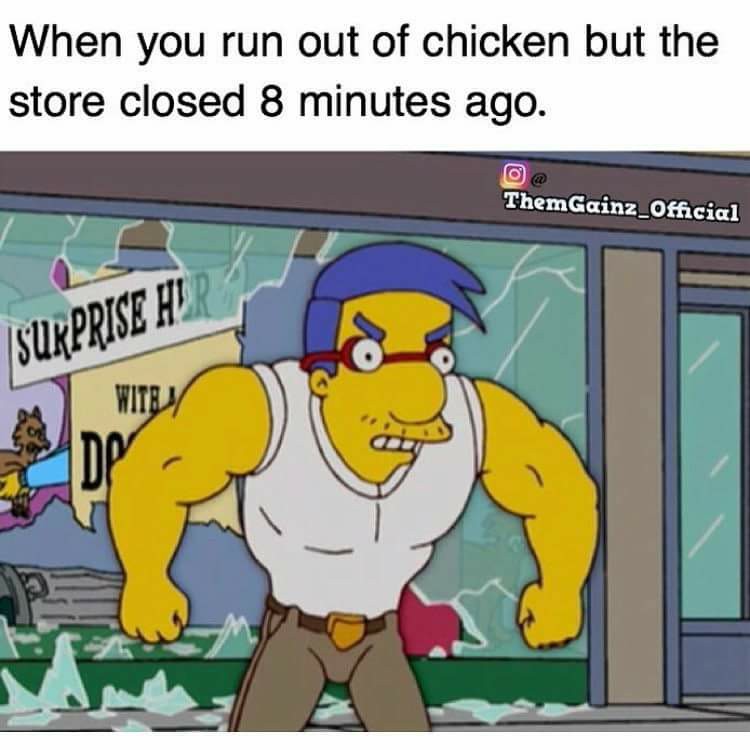 Image source "Pinterest"
The meme explains it ALL!
Last night was Friday night in Australia. It is a very special night for me. It's the night I have my cheat meal.
I eat super clean all week. My cheat meal is Barbecue Chicken from my local supermarket.
I wait all week for this cheat meal. My mouth begins to water just thinking about it during the day.
I normally finish work at 9pm but unfortunately I was asked to do some overtime and finished at 10.40pm and now its cheat time.
I run and jump into my car heading straight for the supermarket thinking that it was open until 11pm.
I pull into the carpark and run to the entrance but the doors won't open. I can't get in. It takes me a couple of seconds to realize that they are SHUT!
I was so SAD! I live in a small town and nothing else was open. I went home empty handed and had to have a protein drink instead.