Are you having a wonderful weekend? I'll bet you are! Proper big ups and maximum respect, 'pun de each and EVERY one, who'em be'en, right here, an' right now, doncha' know...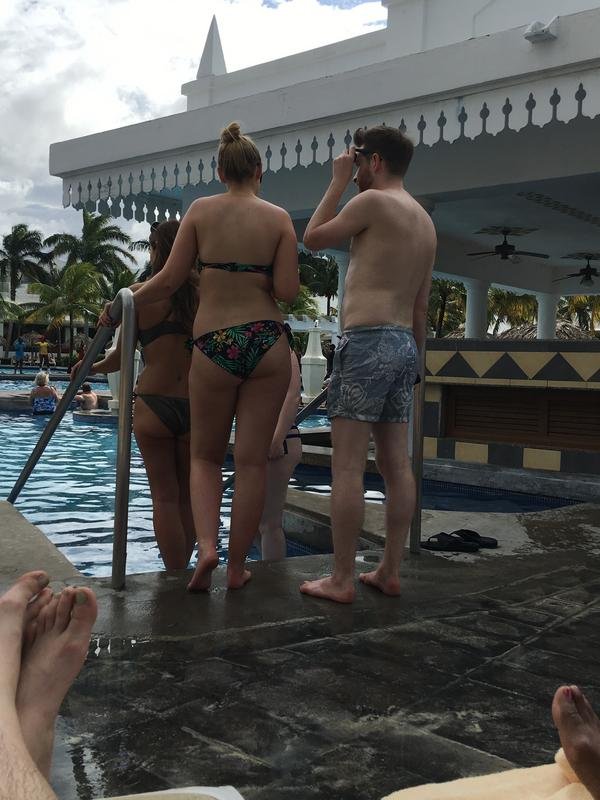 You are going to see a HARD left turn in today's monthly review of quality men's footwear!
In the photo above, I showcased what I did yesterday.
Given the title and topic of this month's blog I'm sure you're already aware of what I'm talking about, and if it doesn't make sense now, it will in a moment 😀
Loving life in Jamaica (mon), and knowing two days ago what was to come, Craiggles got a pedicure(!)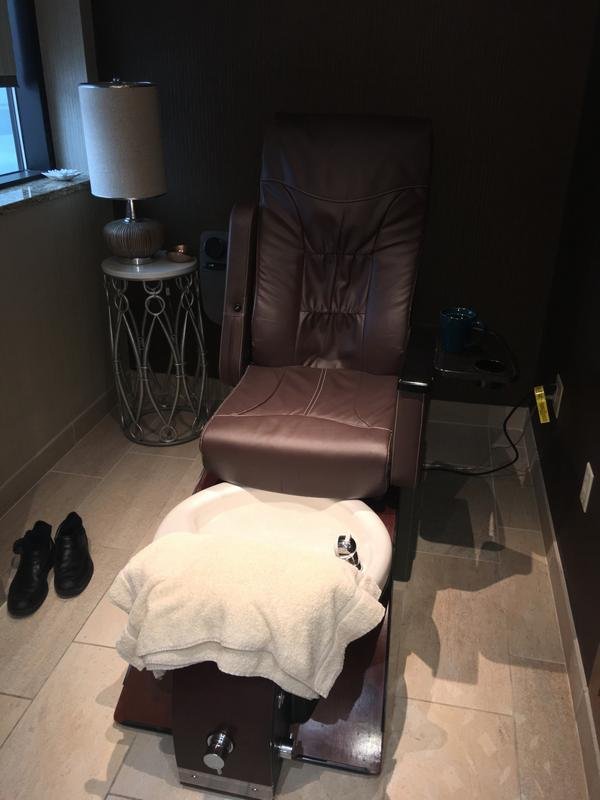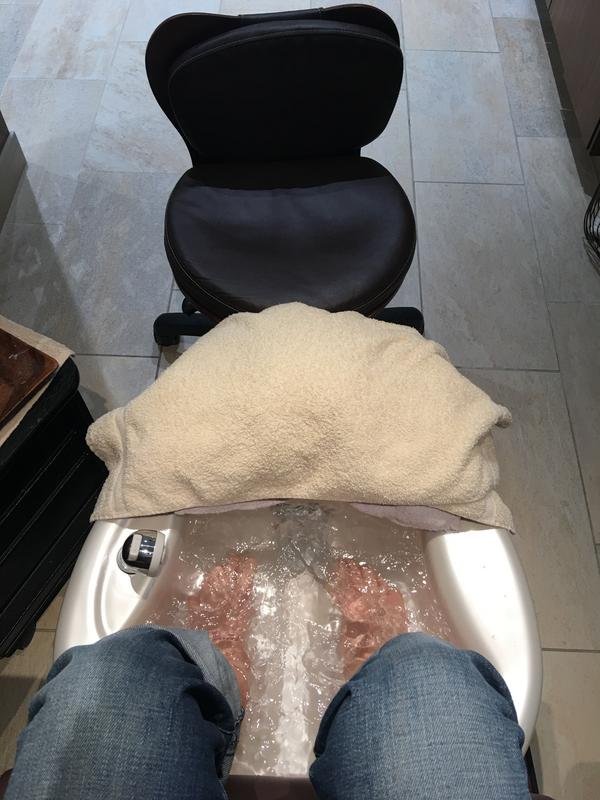 Guys, if you've never done this, you should.
Even better, if you're a fella and you're the mating sort, have a date with your lady, and keeping it a secret from her, book a couples pedicure, and go together!
You'll both love it, you just gave bragging rights to your girlfriend/boyfriend/spouse, and if they love you, are generous with you, and have a brain, you can look forward to receiving amazing oral sex later!
This was a solo mission.
And I'm not that flexible.
With Jamaica 36 hours away, and the intent to look as pretty as possible out of respect for the other guests, Craiggles got a pedi: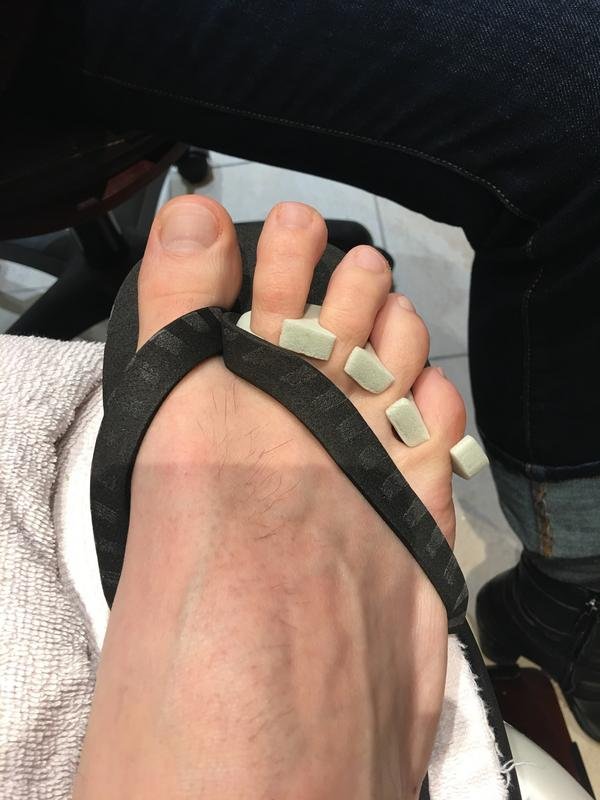 All my ladies out there - you know what that photo means!
And YES!
You're right 😀
Let's look at that first photo again: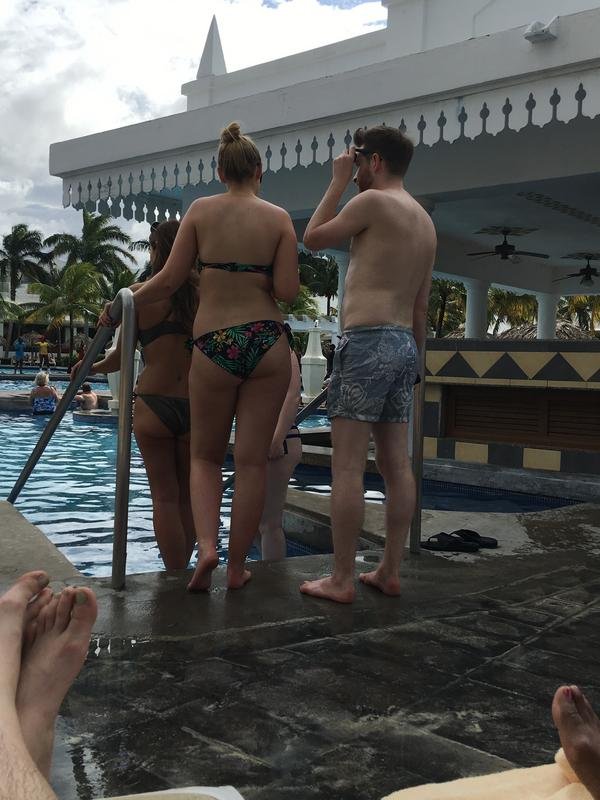 Are your eyes to the bottom left of the screen now?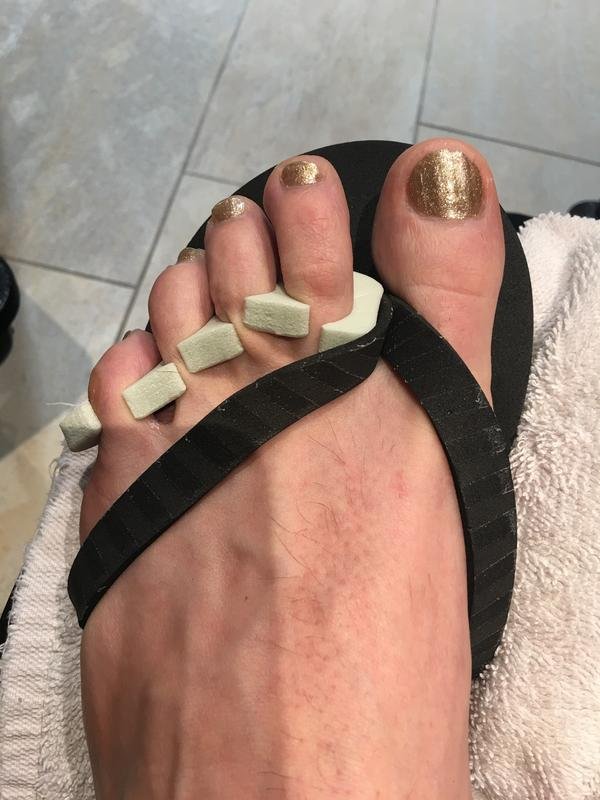 Aw yeah...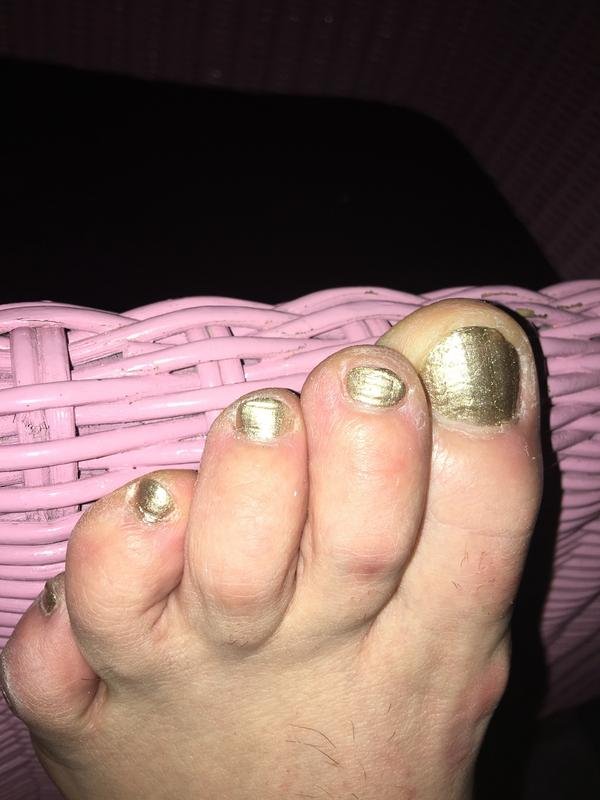 Why?
Because it's fun to be weird!
So today's shoe selection got upgraded to my beautiful, sparkly gold toenails.
You're welcome.
😀
More shoes coming tomorrow, I had to share this because, again, more fun ridiculousness to confuse and delight the world.
All my love, maximum respect to all of you, my brothers and sisters,