A huge crowd of steeminas gathered together to participate in the first Steemit protest. Minnows, dolphins, orcas, and whales stood together side by side, with signs, in an attempt to draw the public's attention on important subjects like the current economic state of the network, the way some users are draining the rewards pool, crapy posts, bots, and many others important things that concern all of us, on the platform.
Fortunately I managed to take several photos of the protest, here are the most memorable ones.
---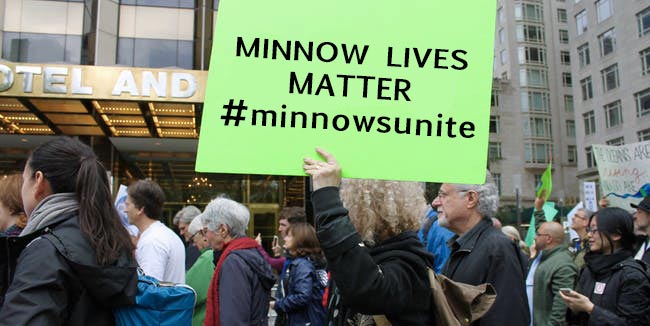 Steemit is made up mostly of minnows, but often they are left behind​, making just a few cents from their posts. Let's​ change that.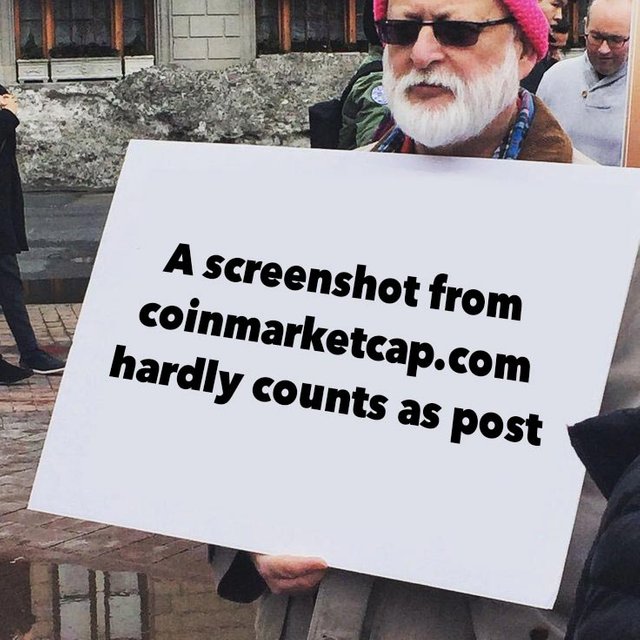 Who doesn't like screenshots of price charts? Sometimes they make more money than a genuine post!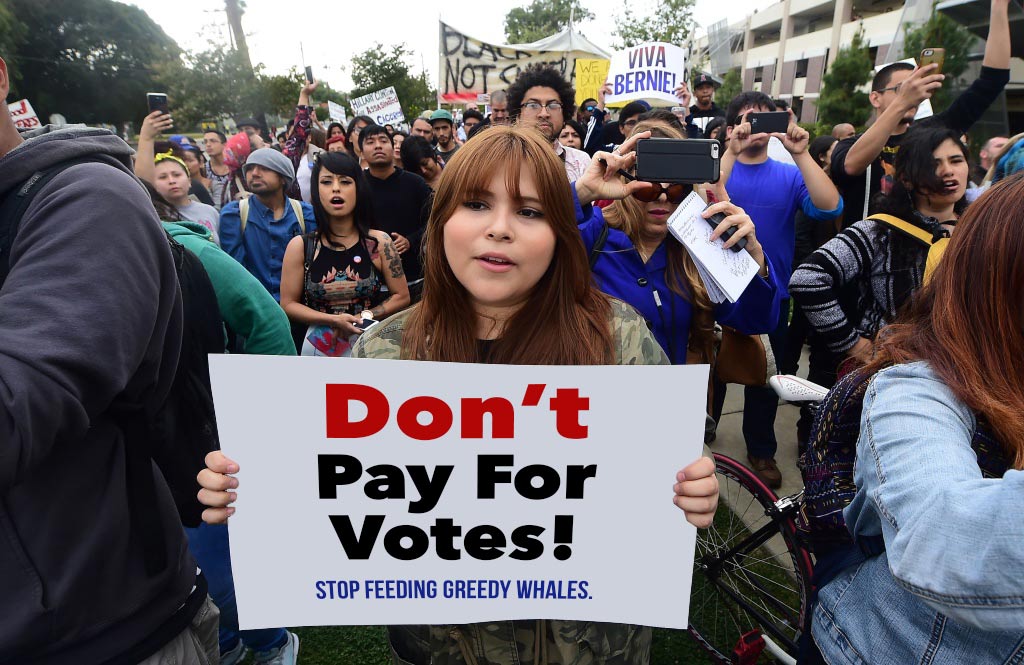 A young man is holding "Viva Bernie" sign to show his support for the precious work Bernie's bot is doing to the economy of Steemit.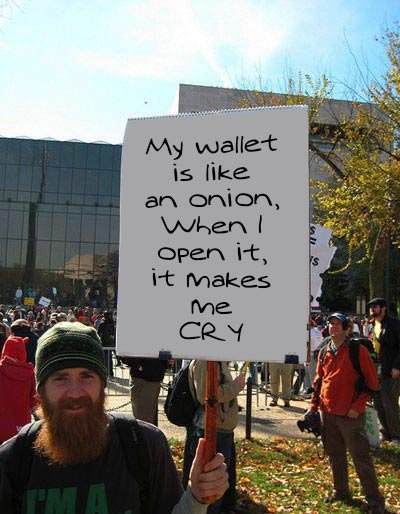 Just a hipster complaining.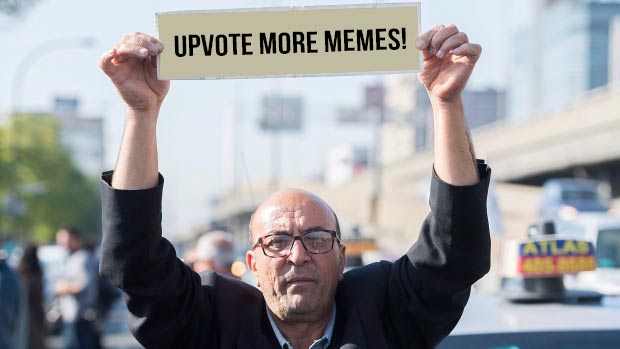 A grumpy man demanding for more memes.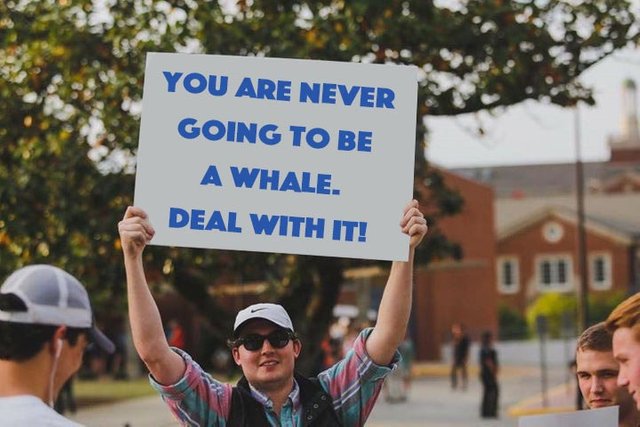 Sometimes the truth hurts.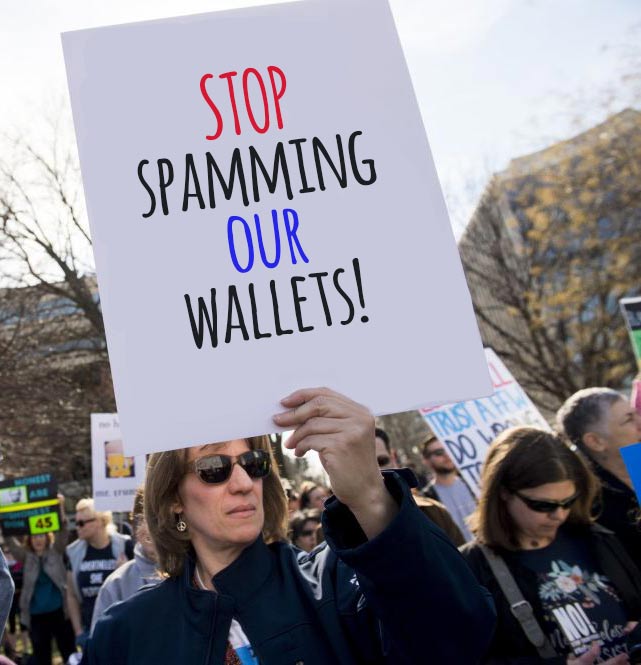 I can totally relate to​ this woman. Oh, wait, maybe it's a man.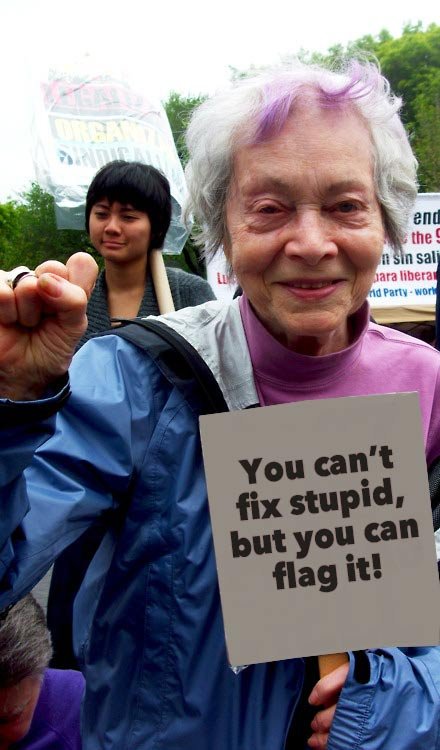 This lady is 84 and she's not afraid to flag crappy posts. Take a note!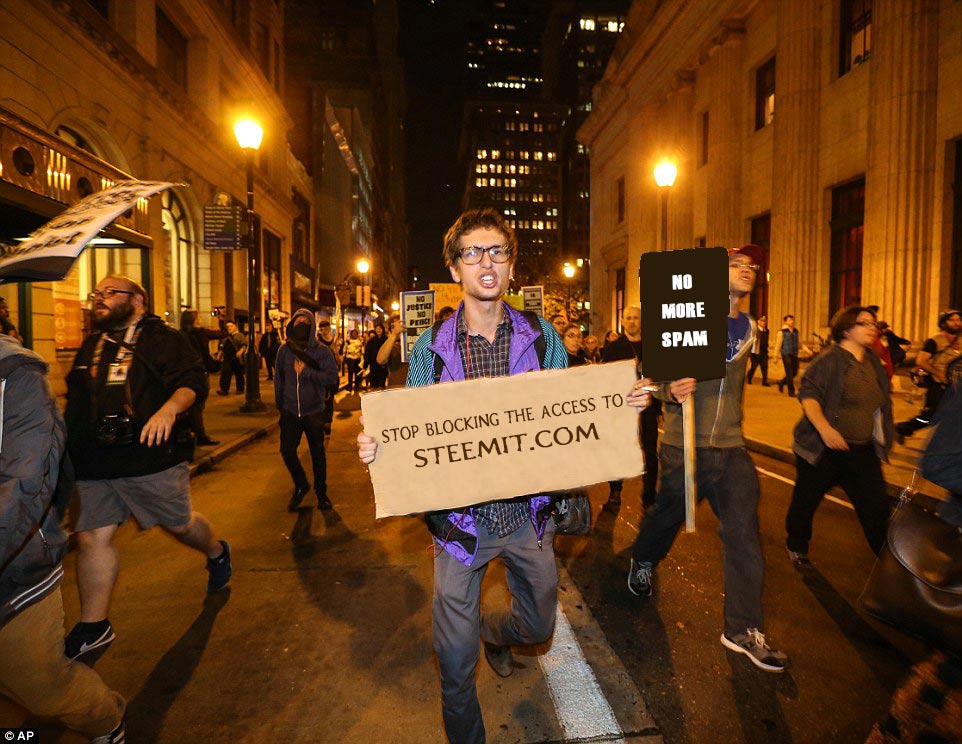 Steemians absolutely love the fresh design of steemit.com but due to the recent DDOS attacks many are forced to use inferior services like busy.org.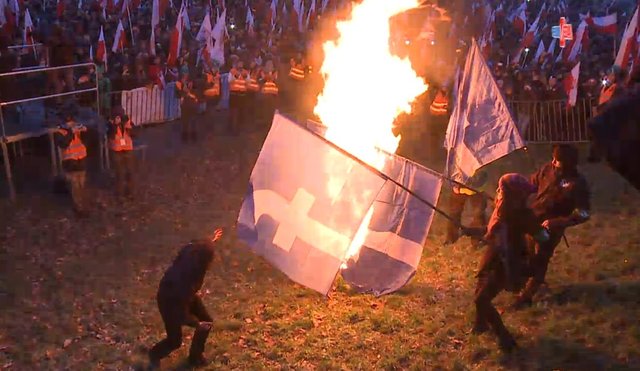 The event ended with a traditional burning of the Facebook flag. It is said that it will bring good luck and prosperity. What a lovely​ way to end the first Steemit protest!

Images sources : Google Images, and a little Photoshop :)
---