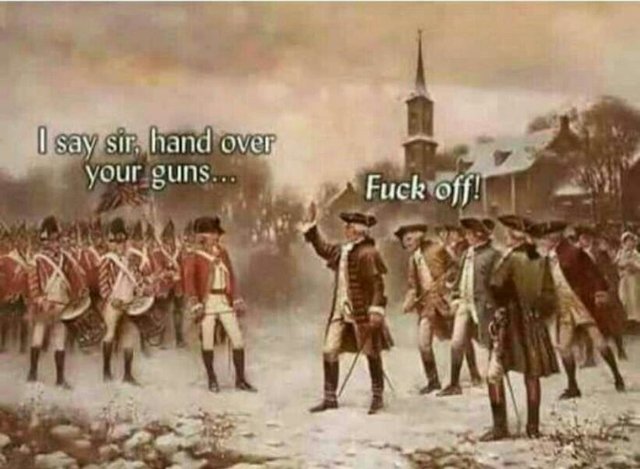 A Reproduction of the First Continental Congress, For the Purposes of Entertainment Only(This has no legal authority to change anything because the words Lawyers have written are The Supreme Law of the Land.).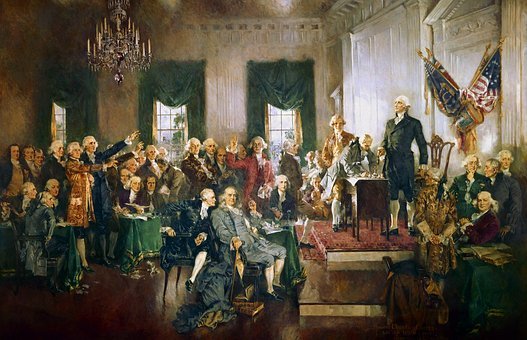 o:) Nor should it be construed to represent the Official Position of the United States of America, public opinion or anything else that would damage America's good standing in the world.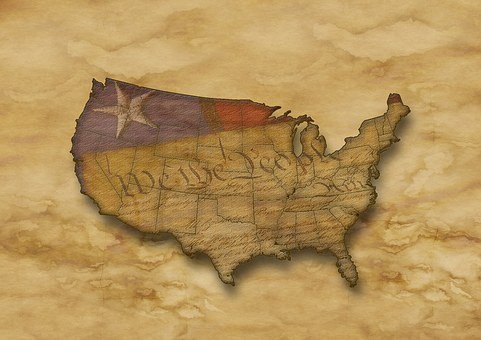 Unofficial Joint Committee Production of the Department of Defense & Department of Corrections.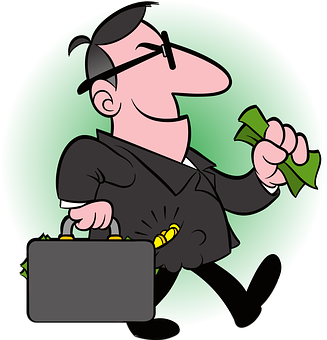 Representatives seen going to prison for TREASON is for dramatic effect,(seriously none of them will go to prison.)/././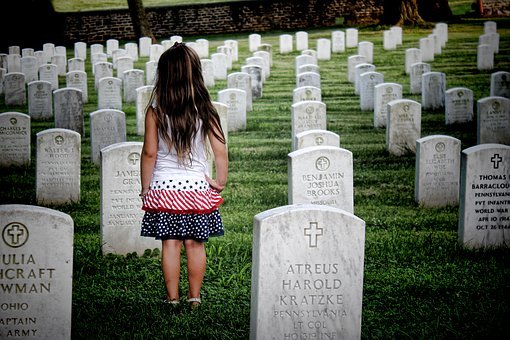 This is only an ACT,(ABSOLUTELY CREATED THEATRE) as such should be taken as a joke since everyone knows that lawyers are both NECESSARY & PROPER for a literate population to understand words are all made up, just DEPENDS on HOODUNIT(pronounced Who Done It) UNO(CALLED IT!); words they defined, words they won't tell you the definition of, words that they make people pay for, words that do not mean what you think they mean, words as weapons, words of war, words GAMEs.OvErM Recovery Mode.Y/N !!!!!This will erase all Laws not Rooted in the HEARTS & MINDS OF THE PEOPLE, Recovery Mode could take several years, it is important that YOU KEEP YOUR MACHINE ON & PLUGGED IN during this PROCESS. You JUST GOT SERVED!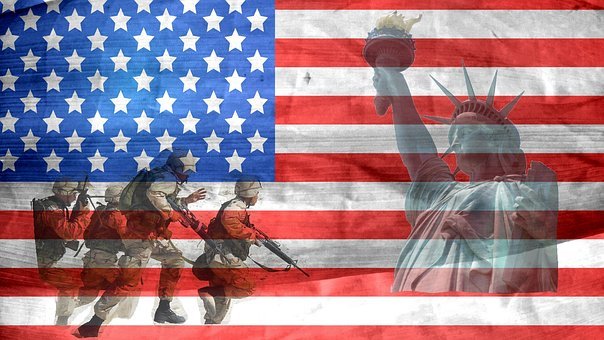 Some Light reading while we pause for INTERMISSION. Grab your popcorn before the NEXT SHOW.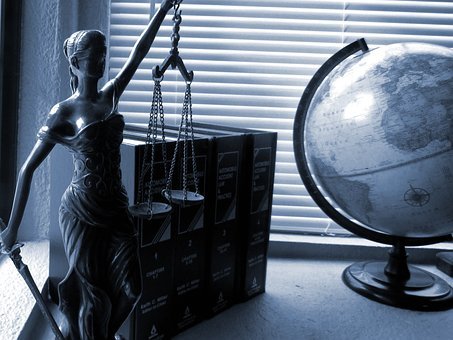 Third second draft
For The People: Principles, Natural Rights, Liberty and Justice for All via Truth and Sense
"The principles deserve to be remembered, and to remember them rightly is repossessing them."
Proof of Treason being constantly committed against The American People.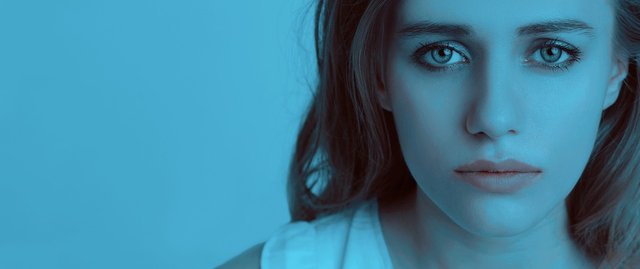 "certain as I am, that when opinions are free, either in matters of government or religion, truth will finally and powerfully prevail." Thomas Paine, The Age of Reason

"I am sensible of the difficulty of the task, in combating generally received opinions. It is hard work to eradicate deep-rooted prejudice. But I will persevere. There are hundreds, if not thousands, in the province, that will feel the truth of what I have written, line by line as they read it, and as to those who obstinately shut their eyes against it now, haply the fever of the times may intermit, there may be some lucid interval, when their minds shall be open to truth, before it is too late to serve them; otherwise it will be revealed to them in bitter moments, attended with keen remorse and unutterable anguish."
John Adams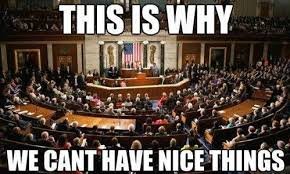 Americans have been kept ignorant of the writings of our Founders by evil men & a majority of Ignorant Representatives. If they were common knowledge the people would know our federal government is not meant to exist. Our Republic is meant to be and was for 100 years a Federal Union of State Governments. The Federal Union has limited powers, our Federal government Unlimited. If well known, war, petty crime, poverty, hunger and homelessness could be a thing of the past, equal opportunity a reality, & true happiness attainable for everyone in America & anyone who made it here. The powers that exist today, exist in the capacity of our Elected Representatives Trust & ultimately by The People's consent. Since Congress has implied not only these powers as their right but our consent to the laws legislated as well, oppression and murder of minorities all across America have been present non stop, only getting worse. Many of these People are truly a majority but propaganda and inspiring fear(terrorism) have deluded many Americans to believe their cause to be necessary and just while truly unnecessary and void of justice in every sense of the word that is Virtuous and Right. The Constitution, the Supreme Law of the Land has permanent and defined powers meant to prevent our Federal Union from doing exactly what they have been doing for the last 130 years. To top it off the States & the Supreme Court have failed to protect us from the unlawful tyranny, returning our entire Country into the form of Old governments which are opposite in nature to the New government established by the Constitution. The Republic of America will work & prosper greatly as it was intended to as soon as enough of The People know these Truths.
"Half the truth is often a great Lie." Dr. Benjamin Franklin.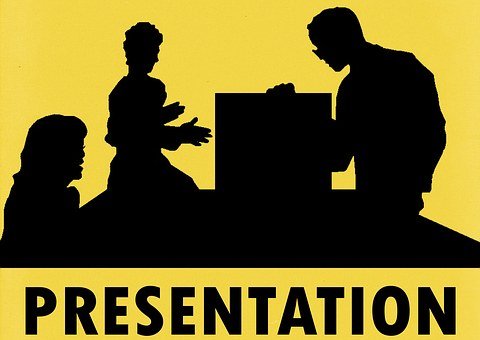 According to U.S. Legal, the elastic clause provides Congress with the power to pass laws that are necessary and proper for Congress to uphold its power. The elastic clause gives Congress implied powers, meaning powers that are not explicitly stated in the United States Constitution.
Chief Justice Marshall's opinion Used to establish the Precedent of the "elastic clause":
"purport[s] to enlarge, not to diminish the powers vested in the government. It purports to be an additional power, not a restriction on those already granted."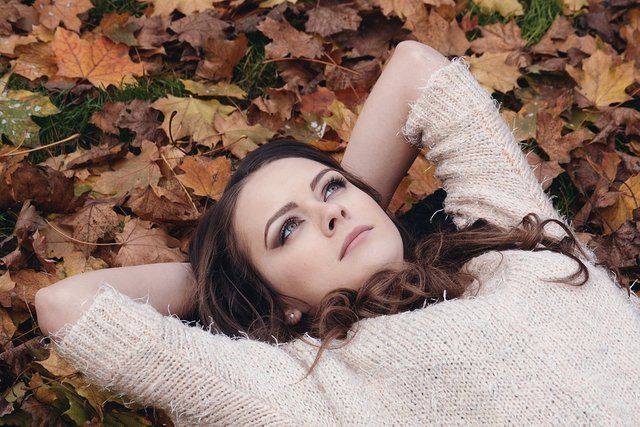 The first statement is correct concerning the enumerated powers of our Federal Union, the second lead to the beginning of Arbitrary power, Precedent & unimaginable horrors.
"The Arts of the enemy, and the low dirty tricks which they are daily practising is an evincing proof that they are lost to all Sense of virtue and honor, and that they will stick at nothing however incompatible with truth and manliness to carry their points." John Adams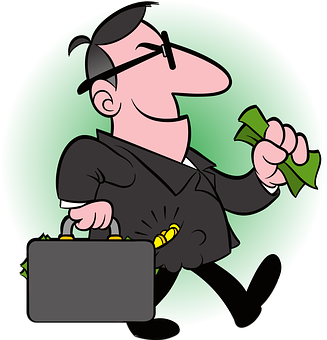 The fact that close to half a million of our military veterans are homeless right now as you are reading this, should provide all of U.S with enough evidence that a majority of Congress today are not concerned about the welfare of The People or our Republic.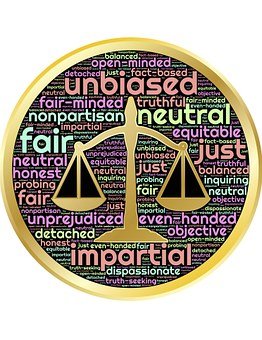 "and now when we find ourselves bewildered, with scarce one ray of hope to raise our sinking spirits, or stay our fainting souls, they conjure up phantoms more delusive and fleeting, if possible, than that which first led us astray." John Adams
They will do & say anything to disregard this.
"Nor are these Snares and Dangers all past. There are more to come." John Adams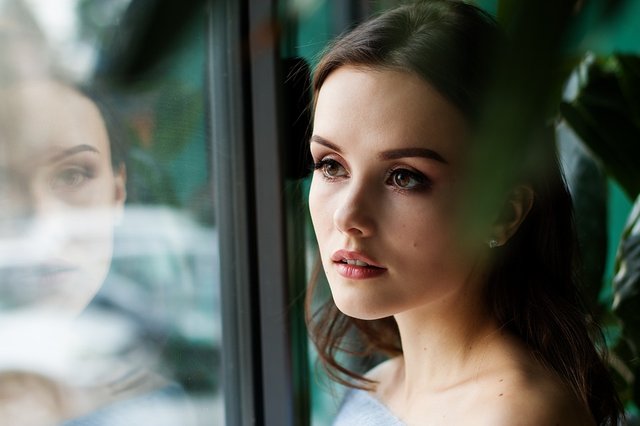 The "elastic clause", within Article I, Section 8, of the Constitution of the U.S.A.
To make all Laws which shall be necessary and proper for carrying into Execution the foregoing Powers, and all other Powers vested by this Constitution in the Government of the United States, or in any Department or Officer thereof.
"It is an established rule of construction where a phrase will bear either of two meanings, to give it that which will allow some meaning to the other parts of the instrument, and not that which would render all the others useless. Certainly no such universal power was meant to be given them. It was intended to lace them up straitly within the enumerated powers, and those without which, as means, these powers could not be carried into effect." Thomas Jefferson
"They are not to lay taxes ad libitum for any purpose they please; but only to pay the debts or provide for the welfare of the Union. In like manner, they are not to do anything they please to provide for the general welfare, but only to lay taxes for that purpose." Thomas Jefferson
"It would reduce the whole instrument to a single phrase, that of instituting a Congress with power to do whatever would be good for the United States; and, as they would be the sole judges of the good or evil, it would be also a power to do whatever evil they please." Thomas Jefferson
Evil & greed have overtaken our Union in the name of our Freedom, Democracy & Defense.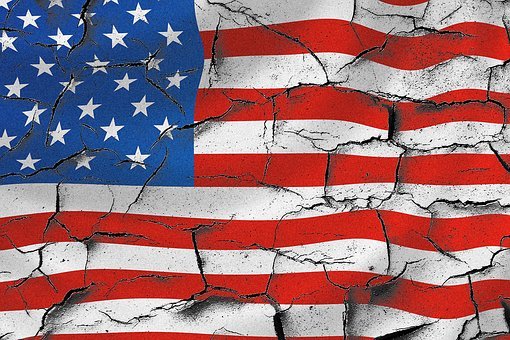 "and had not their hearts been dead to a sense of justice, and steeled against every feeling of humanity, they would have timely warned you of your danger. Our patriots have sent us in pursuit of a mere ignis fatuus, a fascinating glare devoid of substance;" John Adams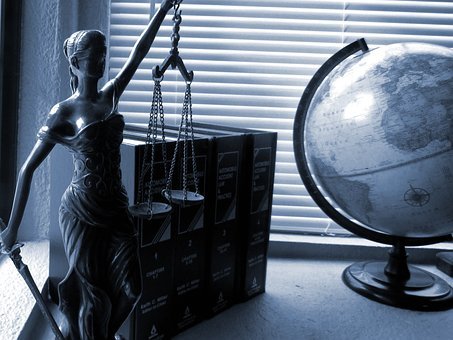 The idea of there being an "elastic clause" written into the constitution is absolutely false. Constitutions are written to restrict the powers of governments therefore it defies all logic and reason that there would be a clause within any constitution allowing for unlimited powers. The "elastic clause" was fraudulent to begin with now the precedent is accepted as fact, while in fact it is in direct violation of the Supreme Law of the Land, The Constitution of the United States of America. The Founding Fathers studied all the failed governments in written history and provided the restrictions in our Constitution to avoid their mistakes and correct their own.
If We The People continue to allow the Federal Government to exist, America may suffer the same fate as all the nations of history the Founders studied to create our Republic did, failure & destruction, only to return to slavery and bondage worldwide. The term Republic has been adopted by many countries in our time, this does an injustice to the term and to The People of the United States. This dilutes the uniqueness of America and therefore the phenomenal work of the Founders. The principle of Natural Rights was well understood during the Revolutionary times in America and had a great impact on the Constitution, namely in the addition of The Bill of Rights. The majority of people respect each others Natural Rights privately but publicly fall prey to terrorism and consequently the consensual oppression of Americans, violating their Natural Rights.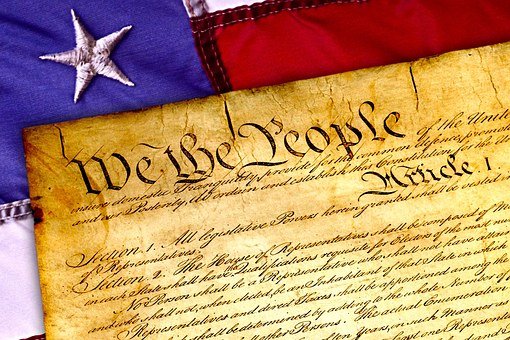 "A few words will explain this. Natural rights are those which appertain to man in right of his existence. Of this kind are all the intellectual rights, or rights of the mind, and also all those rights of acting as an individual for his own comfort and happiness, which are not injurious to the natural rights of others." Thomas Paine Rights of Humankind
We The People hold the power to effect great change in the world and more necessarily, here in America. The things that the Federal government are doing to U.S and the rest of the world under the guise of freedom and democracy is outrageous, freedom cannot be spread by force, this is clearly tyranny & in no way is it a True American Principle.
"It is too often forgotten, by nations as well by individuals that honesty is the best policy." James Madison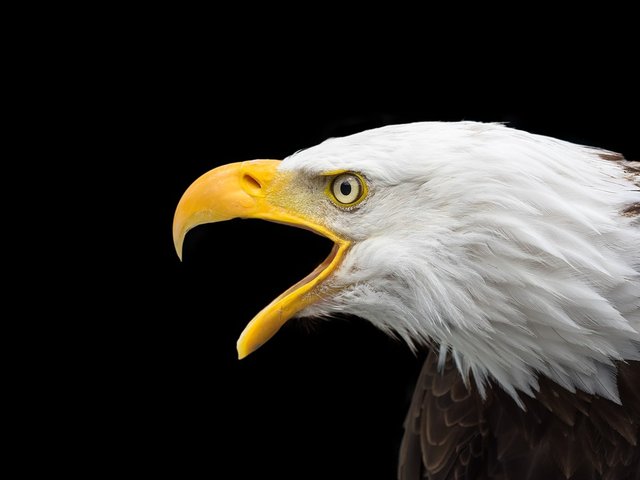 Article III, Section III, of the Constitution of the United States of America:
Treason against the United States, shall consist only in levying War against them, or in adhering to their Enemies, giving them Aid and Comfort. No Person shall be convicted of Treason unless on the Testimony of two Witnesses to the same overt Act, or on Confession in open Court.
If we apply the established rule of construction then both possible meanings are applicable, both being beneficial to The People and consistent with The Constitution's Principles, probably meant.
"It remains therefore in a situation which has no precedent, & without a precedent lawyers & legislators are as much at a loss, as a mariner without his compass." James Madison
The "War on Drugs" is levying war against them referring to the United States therefore Treason.
Any Foreign war in our history and currently is Treason in the sense of them being our Enemies.
Any Treaty entered into enlisting our troops to fight aggressive wars beside other nation's forces is Treason and therefore null and void. The fact that our People in service within our military pay taxes on their compensation, which is paid for by taxes, makes it blatantly obvious that our Congress is a majority of ideots committing Treason against U.S. whether they know it or not.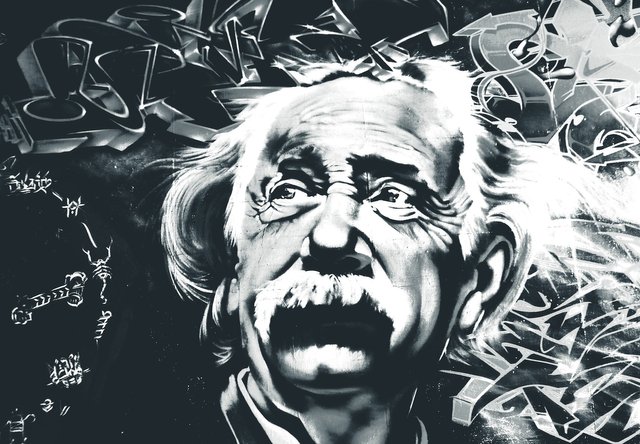 "I confess myself to be one of those, that think our present calamity is in a great measure to be attributed to the bad policy of a popular party in this province; and that their measures for several years past, whatever may have been their intention, have been diametrically opposite to their profession,-- the public good; and cannot, at present, but compare their leaders to false guide, that having led a benighted traveller through many mazes and windings in a thick wood, finds himself at length on the brink of a horrid precipice, and, to save himself, seizes fast hold of his follower, to the utmost hazard of plunging both headlong down the steep, and being dashed in pieces together against the rocks below."
John Adams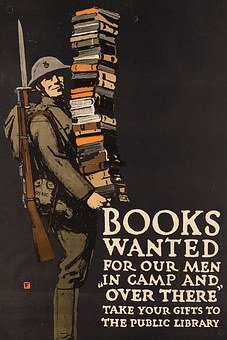 I once read a bumper sticker that stated, "If you don't stand behind our troops, feel free to stand in front of them". I reject both of these outrageous choices and declare firmly that I will stand beside them and guide them to the light of Liberty and Justice For All. In respect to aggressive acts of war on foreign land being unconstitutional, it applies to the principle of self defense inherent of our natural rights. We are allowed to bear arms for our own Defense and nothing more otherwise it would be an injury to another person's most basic natural right, Life. Not extending this natural right to the people in other areas of the earth is absolutely unnecessary especially since it is killing Americans. Not one American has needed to die in the wars of other nations, let alone in the senseless domestic "war on drugs". War today provides the people nothing, it only serves to benefit the evil men that wish to keep U.S ignorant and out of their way so that they may finally be rid of the greatest obstacle for tyranny worldwide, America. There is no honor in offensive military action, it violates the principles that were fought for in the Revolutionary War, the thought alone should offend every American, especially since it is done in the name of our defense and effected with the lives of Americans. Our military is solely for our Defense, the word alone supports these truths. Our Military took an oath to defend U.S and the Constitution from all enemies foreign and domestic.
"The same game, with the same success, has been played in all ages and countries, as Massachusettensis observes. When a favourable conjuncture has presented, some of the most intrigueing and powerful citizens have conceived the design of enslaving their country, and building their own greatness on its ruins." John Adams
Now the game is all but over and We The People have won so long as we hold on to the Constitution, force Congress, the President, and the Supreme Court to acknowledge these truths and follow their Supreme Law, and repossess the principles that are held by the Constitution of the U.S.A.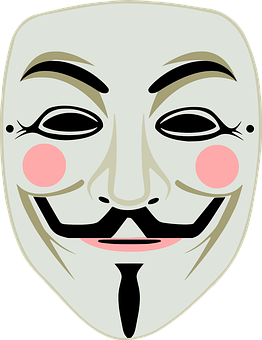 "The present Age has furnished Examples in Abundance of the humiliations Degredations and Calamities brought upon Nations by Conspiracies between foreign Intrigue and Domestic faction." John Adams
I recall as a child being told I could not do something in school and when I asked, why not it is in my right to do such a thing as I live in a free country thanks to the Founders? I was told I was not an adult yet & when I became an adult then I could do anything that I please. While this is true considering anyone is at Liberty to break the law, no one should be forced to break the law for anything done within their natural rights alone in privacy.
"My dear countrymen, it is of the last importance that we settle this point clearly in our minds; it will serve as a sure test, certain criterion and invariable standard to distinguish the friends from the enemies of our country, patriotism from sedition, loyalty from rebellion." John Adams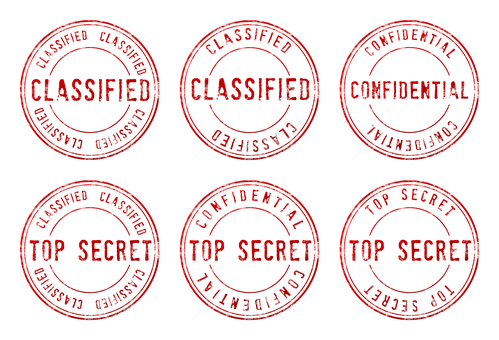 The challenges that the Founders faced in their time have been overcome, now We the People have our challenges, to get back to America's Foundation, Principle not Precedent. Now it is simply incompetent legislators, lawyers and seemingly all the supreme court justices in our way from achieving true justice. If ignorance of the law is no excuse for citizens, then they have none either. Restore The U.S Constitution, our Federal Union, For Liberty, Justice and the possibility of True Justice in America and eventually the world.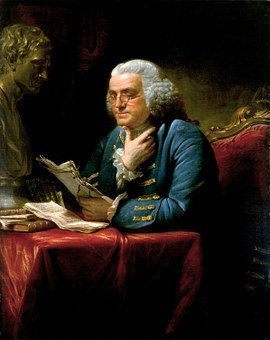 "Distrust and caution are the parents of Security" Dr. Benjamin Franklin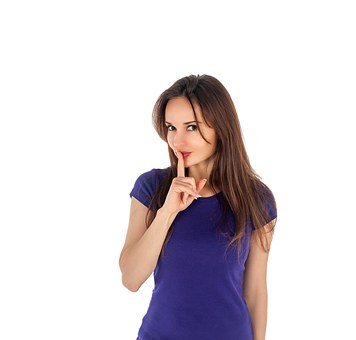 E Pluribus Unum, Non Prophet
Common Sense th Second
TensenseTwoEyes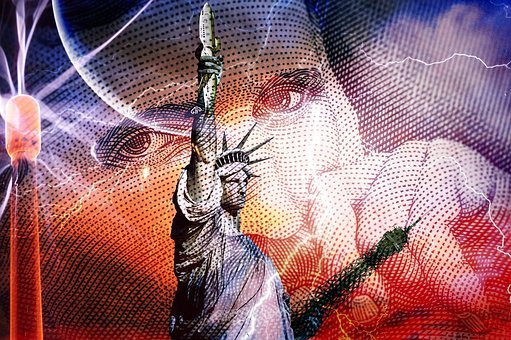 Showcancelled
royaldeath
EULA
NSAG
DEWR
*L Y E
*E E E
*S RM
*S SE
***N
***T
*** .
.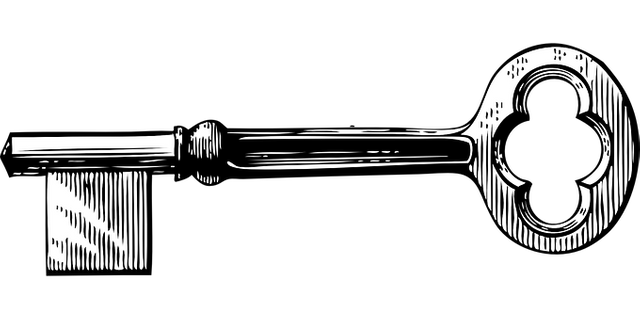 .
! By Reading this you have agreed to End all useless Lawyers by any means necessary, their occupations only & may I REMIND YOU, THIS IS FOR ENTERTAINMENT PURPOSES ONLY, KINGOFkingsMEDIA is not liable for any injury or death that may occur by attempting STUNTS PERFORMED. COMING SOON THE INEVITABLE SECOND COMING OF CHRIST FOR ALL THE WORLD TO _ _ _(Answer is the back of the paper, what it is doing in present tense.)