Rabbits jumphigherunder
When you are at work and you feel bored or tired of monotony, but you have multi-colored markers, you can make life brighter.
For example, draw jumping rabbits.
They have a slightly rotated angles, and some are side. If you look closely, you will find a tail that happened to be on the side.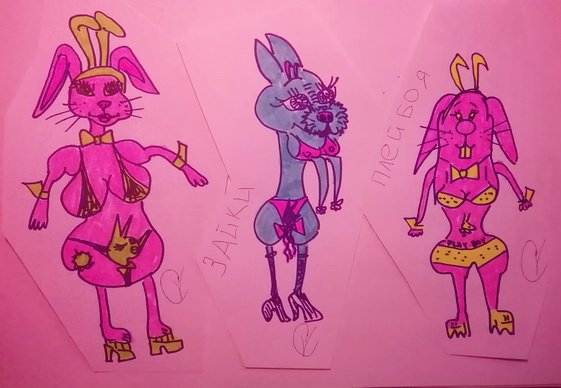 It's funny that now there are filters in the phones, as well as a program for processing photos, so you can change the color of rabbits from one to another with one click (filter button), or, it can be bleached and so on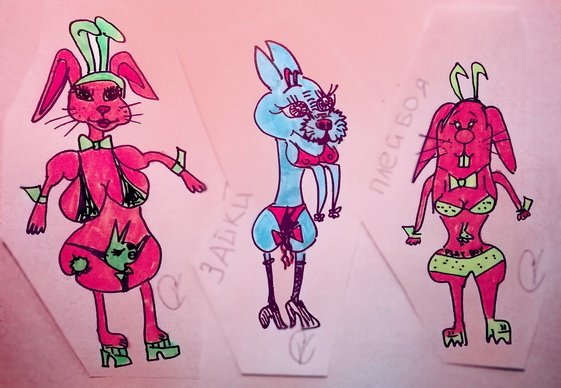 It's a small matter, draw them in a graphics editor.
I'd like to, but his hands while tired (
So the music