A little monkey wanted to be a GHOST!!!
Who wanted to be a ghost after watching the ghost story? Please show your two fingers up! ✌
Aha! That was you a little girl. Tell me why you want to be a ghost? ........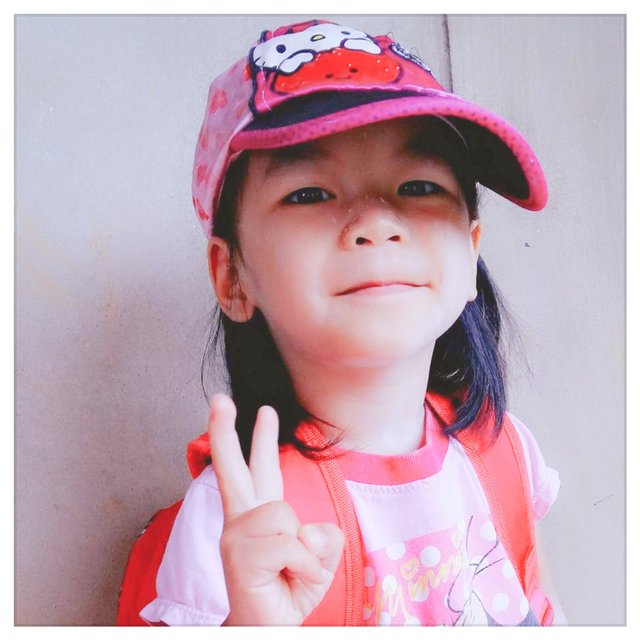 I have a silly little girl. She is 6 years old now.
Everyday life with a little silly girl is very fun and happy. She always has a funny thing to made me laugh. Yesterday I was so sick but I had nothing to do, then I saw a little girl laying down on the foldable sleep chair watching cartoons on TV. I wanted to mess with my girl for a little bit.
So, I used my foot to pulled the bottom of the chair. The chair returned her position to sit. I kept doing this 5-6 times. She started to cried but I kept laughing. I am so mean. 😂😂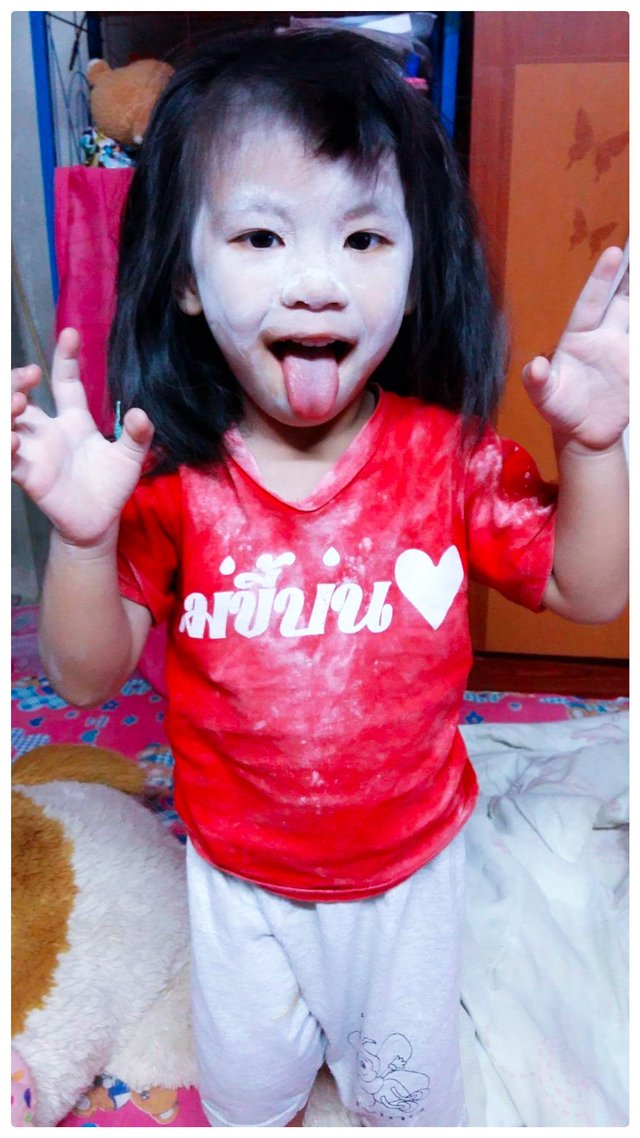 Oh! Talk about who wanted to be a ghost after watching the ghost story?
Do you know that Thailand has a lot of ghost series on TV. Some ghosts are very scary but some are very silly like my girl.🙃
One night after we watched the hungry ghost series, my daughter acted like the ghost character.
The story talked about the family who believed in ghosts. They kept offering sacrifices to the spirit every year but finally they forgot the ghost and gave it nothing. The ghost was very angry and hungry. Then it possessed the woman's body and every night the ghost went out to look for particular food, which is human organs!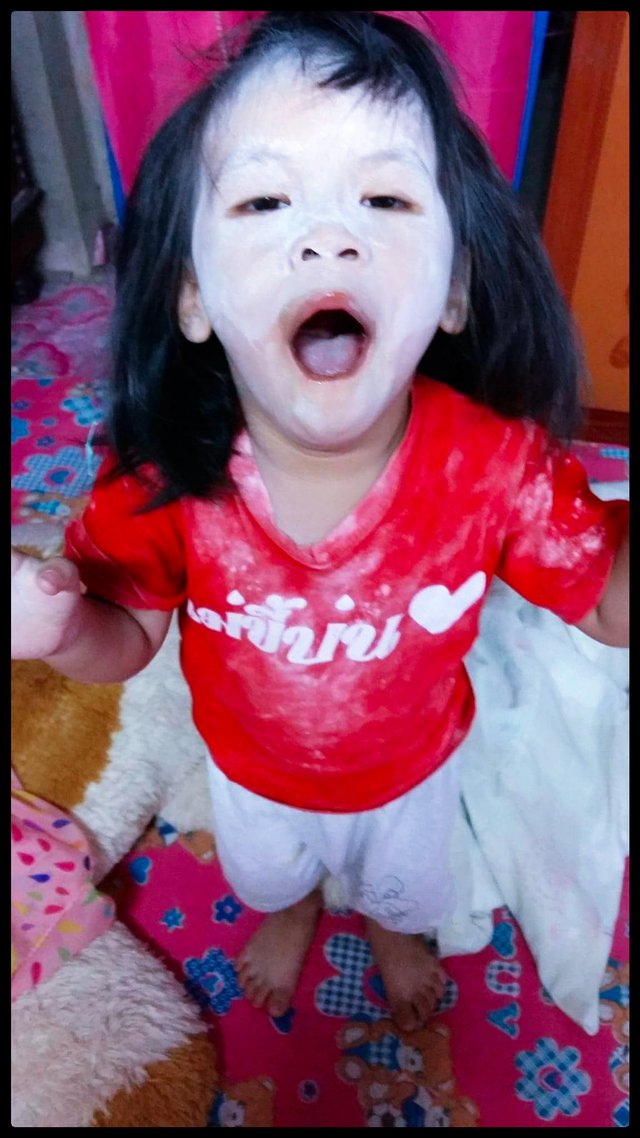 It was a very scary and silly story at the same time.
After finishing the episode, my daughter was disappeared for a few minutes and she came back with a white face and tried to scare me with the words "I'm hungry! Give me your guts" 😂😂😂😂.
But look! Who will be scared by this little ghost?None! 🤣🤣🤣
It was about ten o'clock at night. The little silly ghost couldn't find her special food but she found some hot milk instead. The little ghost started to yawn. She could barely keep her eyes open. The ghost wanted to sleep. Time to say goodbye to the readers. 👯‍♀️🎈
Nite Nite!