If cats and dogs could text you
Ever thought of why cats always seem to be ignoring you?
As humans, we are all very different from eachother when it comes down to our personal traits. But with most cats and dogs, they usually always behave like in the picture down below.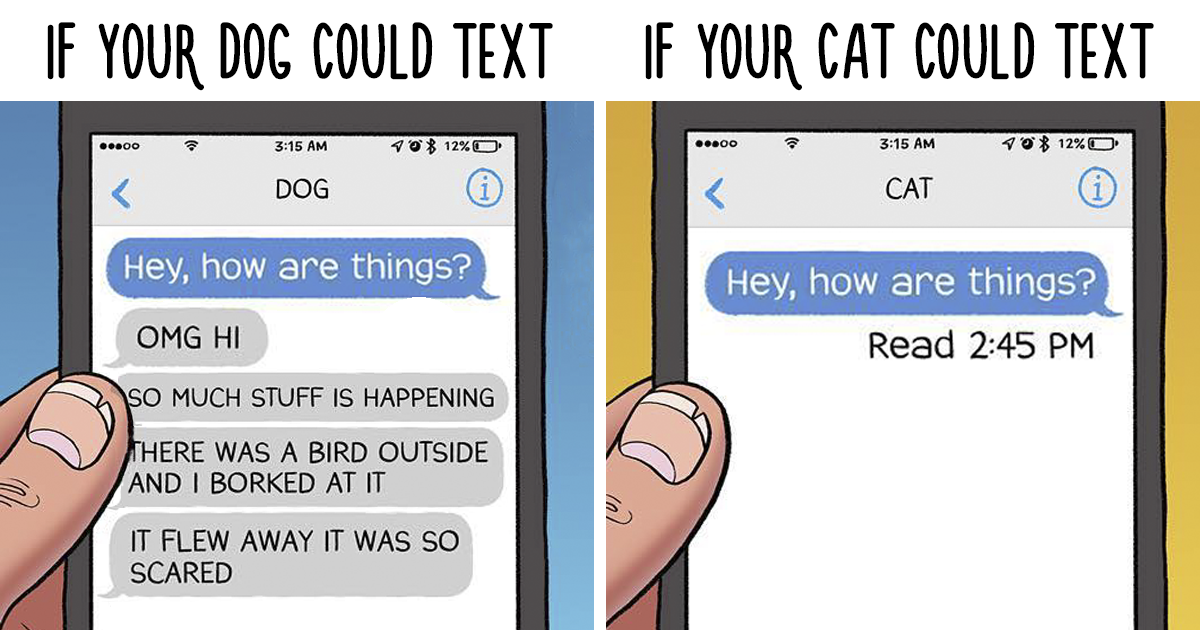 Unlike dogs though, cats don't seem to need the constant attention all the time. Although every pet needs care and love we have accepted the notion that cats like to be independent and alone. But why is that?
The concept that cats don't need too much company has persisted for centuries. Perhaps this is because cats are solitary predators, unlike dogs who hunt within the pack. Dogs are team players, and their survival depends on it. But the cat must hunt alone; in fact, feline hunting methods of stalking, hiding, and pouncing would not be successful if performed as a group tactic. Although cats can live in groups, they don't actually need to. If you've ever visited a family member with a cat in the house, you may have noticed that they don't really like it when it's crowded. Once they see a certain amount of people they will usually retreat to another room with less people almost instantly.
Well seems like all of that is a symptom of evolution.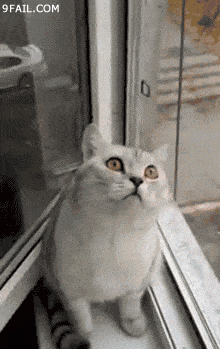 So next time if you happen to meet someones cat and they don't end up liking your company, blame good old mother nature!
Thanks for reading!
~Reza