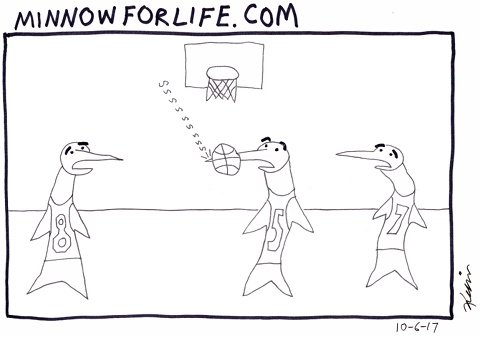 Thanks to @ubg and @denmarkguy for the upvotes. Miami has a professional baseball team called the Miami Marlins. However, Miami's professional basketball team is called the Miami Heat. Could this be why?
Great minds think alike
Also, let me acknowledge the basketball cartoon posted earlier by @w0lfdrawing for Inktober. I swear I wrote down this idea before I saw his post! Anyway, I want to promote a fellow cartoonist.
Inktober
This is my entry for Mr. Jake Parker's Inktober Initiative. Mr. Parker has challenged artists to draw an ink drawing every day in October and post it on-line. Every day has a theme and today's prompt is sword.