Some regulations are good. The health of our citizens and the earth is at stake. If you don't think pollution causes problems with our health you've been smoking too much ignorant right-wing dick. Seriously. Get on your knees and blow me. I'll raise your IQ by at least 50 points!
😂💯😂
Blow me twice. Just in case.
Pollution is killing us with cancers!!! Trust me you don't want fucking #CANCER! Trump and Pence must go.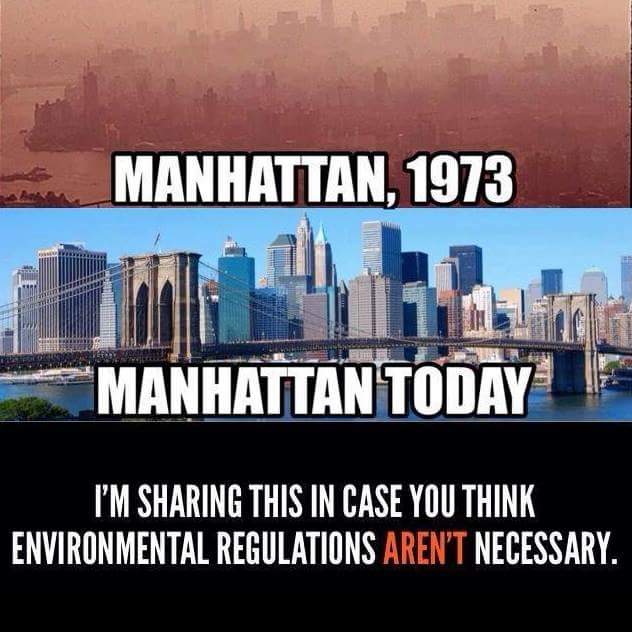 @Magick323