This is a tweet from a person who... really is the son of his father.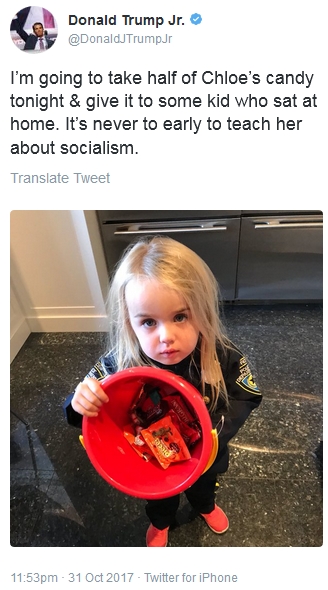 To this I have to write a correction: What he describes is not Socialism but Capitalism.
A super-rich guy takes away a defenseless child's life essentials to tell her how lucky she is to live in capitalism.
Socialism is the candy: It was given out of free will by other persons to someone who needed it because those other person have "socialistic personalities", as the professional's term for this sort of character is.