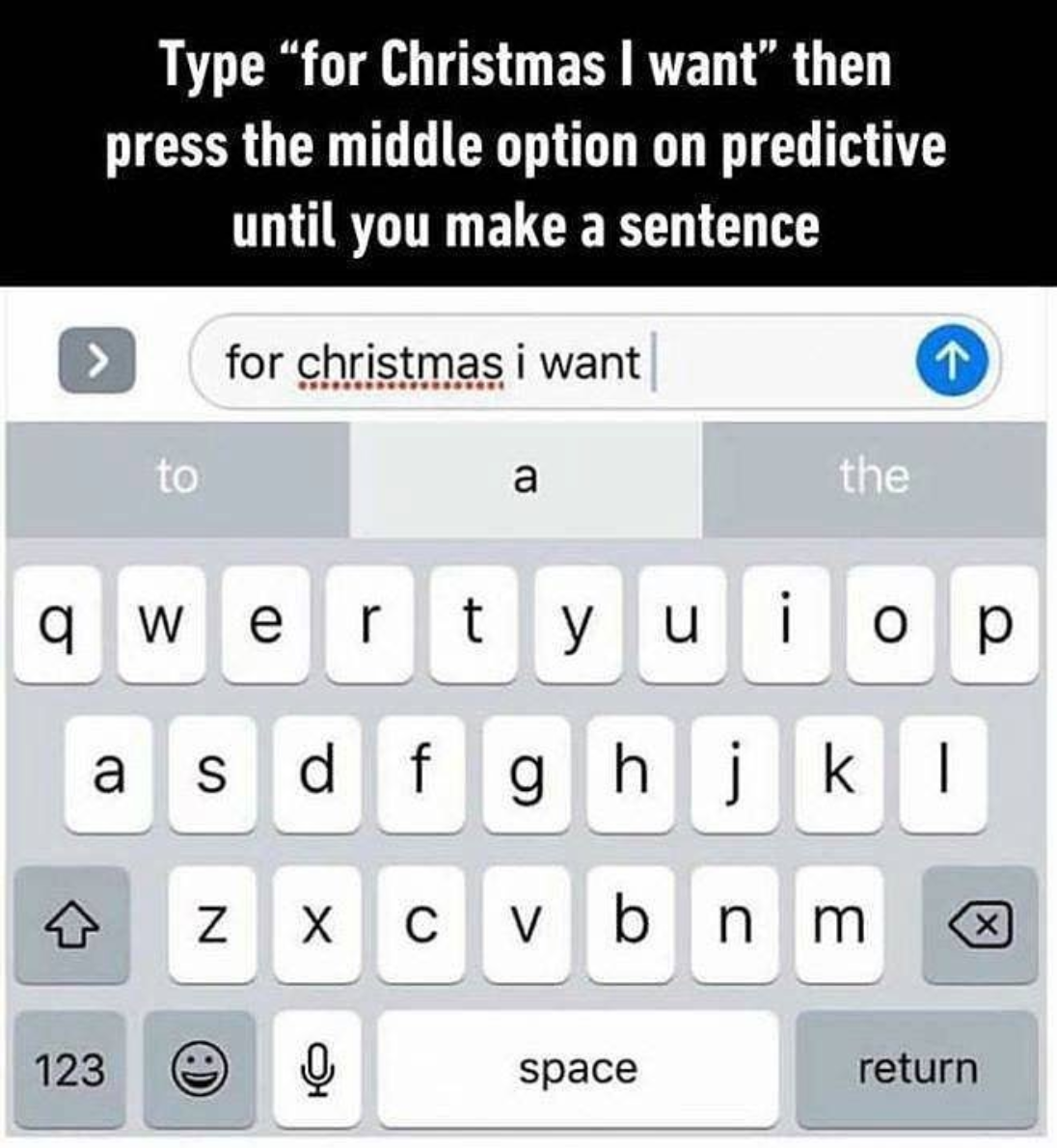 Hey Steemians,
Christmas is coming in 5 days! It's not too late to play a Christmas game. So here is the rule:
Type "for Christmas I want" then press the middle option on predictive until you run out of prediction and post your sentence here :D
This is my predictive "For Christmas I want...". It is quite funny. Enjoy :D
---
For Christmas I want you a little more to do it tomorrow and then you will be home in the next time you are done and you will have a good time and I don't know what you to think of about you and you can get to see the condo I think we are just getting ready for a meeting I have a lot going to do I need you guys for dinner tonight I have to do it a little later than you guys have a lot going to do I have a plan I will be home in a little while I can get there and then I'll pick it out thank him very very good morning thanks again thank
---
If you find it funny, please follow me @kingsten. Thank you for your support!