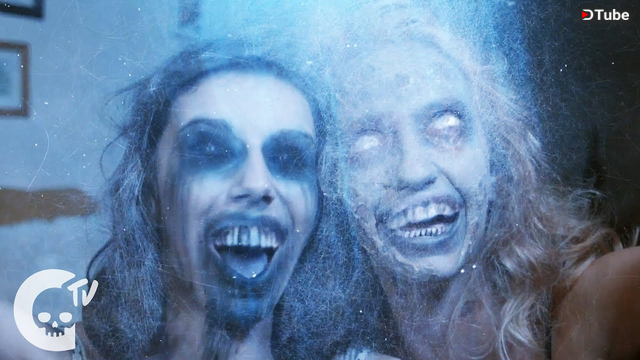 ---
BEAUTY is being COMFORTABLE in your OWN SKIN....
SUBSCRIBE for weekly short horror films every Tuesday, Thursday & Friday at 1pm PST: https://crpt.tv/4E7p
FACEBOOK: http://www.facebook.com/crypttv
INSTAGRAM: https://www.instagram.com/crypttv/
TWITTER: https://twitter.com/CryptTV
Written & Directed By F. D. Lazzari
Katie: Natalya Micic
Phoebe: Raffy Elliston
Produced By Lucia Reig
Director Of Photography: Rob Wilton
Sound Designer: Charly Schmukler
1st Assistant Director: Barbara Toschi
Art Director: Isobel Power Smith
Colourist: Peter Oppersdorff @ MPC London
1st Camera Assistant: Daniel Anthony
2nd Camera Assistant: Francis Sylver
Gaffer: Ersan Berskades
SFX Make Up: Jess Heath
SFX Makeup Assistant: Eleanor White
Costume: Isobel Power Smith
Sound Recordist: Matthew Williams
Production Assistant: Rossella Moraediting + Vfx: F. D. Lazzari Camera: VMI
Lighting: Greenkit
Music Tracks :
Asa Martin "She Ain't Built That Way"
galaxykidgamma+freesound.org "bhloop"
©2018 Popscience/Lobizon Films London, UK
Crypt TV:
Subscribe to watch a new short horror film every Tuesday, Thursday & Friday from Crypt TV. Our short films cover the entire horror spectrum: psychological, creepy, funny, bloody, gory, . About half of the films are original productions by Crypt TV while the other half are acquired or licensed from talented filmmakers.
Every Monday, a new episode of horror news show, Fright Hype, is added to the channel. Join Mike Hickey as he deep dives into the world of all things horror and scary. His knowledge of horror films and scary videos is unmatched.
We love scary stories, we believe scary stories unite us and the best ones make us a little more connected to each other. Crypt collaborates with storytellers around the world to bring the next generation of monster stories to life -- for you, for free, everyday. Follow us @CryptTV everywhere and find your #MonstersWithin.
---
▶️ DTube
▶️ IPFS