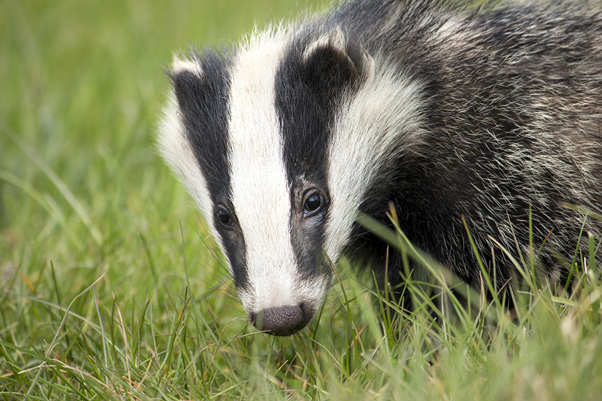 The most frightening aspect of my old white Peugeot estate car was that most people thought it was a perfectly normal car. Few seemed to understand that it had a life and agenda all its own, and was possessed by the spirit of a wild animal.
The problems began the night I took the Wildlife Watch Club out on a deer-watch. This required it to crawl along wooded back-roads, while four over excited young teens jumped all over its interior, pointing out of windows and issuing challenging commands such as, "There's one! Drive over the field, so we can see it better!" So it was that after being pushed out of a newly ploughed field, it came to be limping along the road in first gear shaking the mud off of its legs and belly, when suddenly the biggest stag I've ever seen leapt over a six foot hedge, landed on the bonnet, looked in the windscreen to pull faces at the kids for what seemed like 10 minutes, then jumped off the other side and galloped away.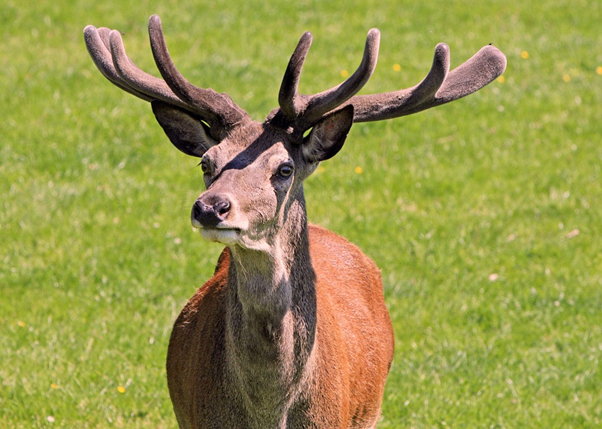 Okay... not the car's fault. But rather than becoming motionless it tried to escape… squashing the headlight glasses that had both popped out under the deer's weight. This action had the effect of shredding both front tyres, and giving us all a couple of miles to walk to the nearest village and a public phone (some of my usual readers will remember those). Also, the windscreen shattered, the roof panel bent smashing the sunroof, and the whole front end sort of crumpled with fear. I felt this an unnecessary over-reaction. After all, the deer wasn't one bit phased by the event.
My previous car, the same make and model, but in black, was still in our drive "for spares." So my brother and younger son joyfully fitted black replacements for the front grill, headlights, bonnet and roof, giving this white car a black central stripe, which apparently reminded them of a British badger. They decided that a can of white or black paint would only serve to ruin this effect. Because it was always used to trail wildlife, the image was complete, and it was christened The Badgermobile. But sadly it quickly took on a badger's personality. What's in a name, eh? That was when the trouble began.
A badger is sturdy but clumsy, and almost completely unable to move backwards. It certainly cannot turn at the same time as backing up. So it quickly became the same with The Badgermobile. Physically unable to hold a straight line, or respond to even the heaviest pressure on the brake pedal whilst reversing, it continually made aggressive attacks on anything and everything that stood in the vicinity of itself and the spot that it was being asked to reverse into.
Similarly, it developed that shy but protective quality that mammalian badgers display, and would dart from its hiding place in a car park or driveway, attacking anything of similar or larger size than itself.
Its eating habits became omnivorous to match its breathing name-sakes. Sandwiches, sweets, crisps and children's feet were all sucked into the depths between its seats, rarely to be seen again (though of course, always smelt). It began to drink in large quantities too... diesel, oil, water, rainwater even, and a wide variety of soft drinks. Much of this it took in excess, being as greedy as the animal, and large quantities were therefore either spurted out across the road or stored for future use in the footwells and upholstery. Holes drilled in the front passenger floor did much to reduce its overly generous storage of rainwater, stop the slopping effect, and avoid wet ankles. And to be fair, the Badgermobile was kind enough to gnaw a good sized hole in the driver's floor itself, so I was permitted to drive without risking drowned feet.
But most disturbingly, perhaps, it took on the nocturnal instincts of the badger. Bulbs, be they in head, rear, or indicator lights, were regularly extinguished, and internal lights never worked from that fateful first day onward.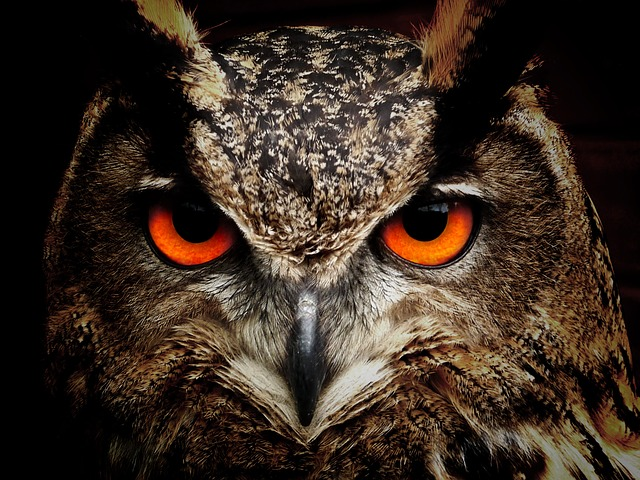 So shy did it become that on one occasion it required total darkness in which to hide. This overwhelming desire it fulfilled by enforcing a total shutdown of power. It was a totally black night, on a secluded back road. I suppose the peaceful silence had been too much of a temptation. Determined to remain in this heavily wooded area, and leave the relative civilisation of the man-made single-track road, it also severed electronic circulation to the previously power-assisted brakes and steering.
Miraculously, its clumsy body came to rest on a patch of scrub alongside a badger's set. Perhaps it needed to get in touch with its spiritual kind. And talking of spirits, this also happened to be right opposite the layby where a human body had been deposited, neatly segmented in a suitcase, a few weeks earlier. This thoughtful detail within its plan gave something to entertain my imagination, whilst I tried to feel my lonely way the couple of miles home in the pitch dark of the woodland lane.
Such is the life that a once confident, outgoing car can take on, once possessed by the spirit of one of the countryside's shiest animals. The Badgermobile became less and less eager to venture outside of its home territory. Light frightened it, and it began to omit clouds of dark smoke to provide camouflage.
Sadly, its back end weakened from some kind of arthritic stiffness, and life became an unpleasant struggle for it. When winter came it even failed to maintain its internal body temperature, and we had to commit that dreaded final act of kindness, say our sad goodbyes and reluctantly send it from this world.
Note: Thanks to the photographers of the badger, red deer stag, and eagle owl images above, all sourced from Pixabay.