Most of us that have pets tend to talk to them so much it's almost like a conversation and most times they reciprocate back to us emotions that we might display towards them. But if you know animals well enough then you will agree that they all have different characters.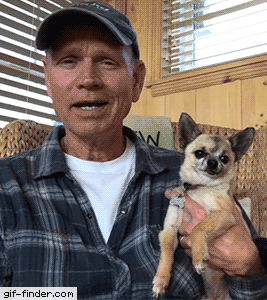 i don't have a picture of my moms puppy but this is pretty close :)
My mom had this really cute Chihuahua so small and so much energy it was unbelevable at times to watch it run in circles lol :)) i thought it might have some kinda of super powers. You would have to let it approach you because if you tried to pet it you would not be welcome because it had a terrible social character never hurt anyone but petting it was just such a funny experience.