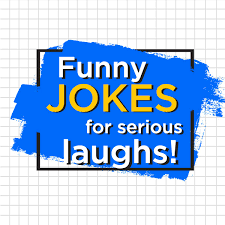 1."I went to a restaurant that serves breakfast at any time. So I ordered French toast during the Renaissance."
"I went down the street to the 24-hour grocery. When I got there, the guy was locking the front door. I said, 'Hey, the sign says you're open 24 hours.' He said, 'Yes, but not in a row.'"
"If toast always lands butter-side down and cats always land on their feet, what happens if you strap toast to the back of a cat and drop it?"
2."The depressing thing about tennis is that no matter how much I play, I'll never be as good as a wall. I played a wall once. They're relentless."
"I like rice. Rice is great when you're hungry and you want 2,000 of something."
3."My therapist says I have a preoccupation with vengeance. We'll see about that."
"I went to a karaoke bar last night that didn't play any Seventies music. At first I was afraid. Oh, I was petrified."
4."Why can't we have racism that's ignorant but nice? You could have stereotypes that are positive about race. You could say, 'Those Chinese people, they can fly! You know about the Puerto Ricans... they're made of candy!'"
5."Belinda Carlisle sings, 'We dream the same dream.' But I can't believe that every night Belinda Carlisle has a wet dream about Wilma Flintstone."