Funny denial: 50 Cent Claims he is not a Bitcoin Millionaire At Bankruptcy Court
This is a funny but serious case of denial of wealth. Few weeks ago, it was all good and most of us : cryptocurrency lovers were celebrating a big success story : Rapper 50 cent joining the success story of being among bitcoin millionaires read here for details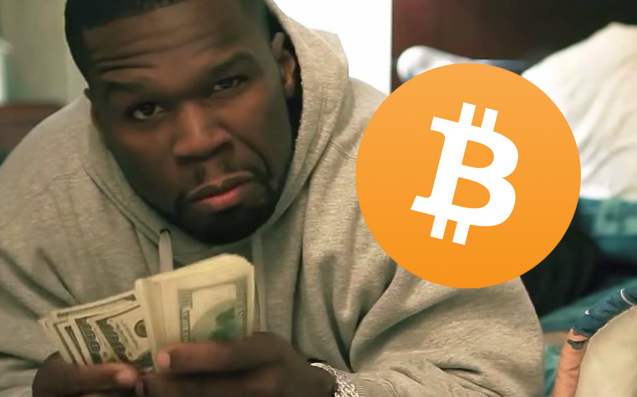 Most recently, in a sworn statement under oath, rapper 50 cent denies the news of owning roughly 700 bitcoins. According to Cointelegraph,:
According to The Blast, TMZ falsely reported in January that he made 700 bitcoins by accepting them as payment for his album "Animal Ambition" in 2014. The Bitcoin fortune rumor was subsequently confirmed by 50 Cent on Instagram and a tweet which are no longer available. 50 Cent now acknowledges the reporting to be false.
The famous rapper originally filed for chapter 11 bankruptcy back in 2015 at the Bankruptcy Court for the District of Connecticut. While the case was settled in 2016, a court filing last week by Jackson's lawyers sought to clarify that 50 Cent, "never owned, and does not own, a bitcoin account or any bitcoins."
and CNBC
On Friday, under penalty of perjury, the rapper filed documents relating to his 2015 Chapter 11 bankruptcy case to clarify that he doesn't own, "and have not owned, either a bitcoin account or any bitcoins.
In light of the development, I do understand if he decides to deny his wealth and save himself from governments control and greedy gold diggers going after him due to his success. Moreover, this shows also why we should shut up our mouth if we make a lot of money because exposing your wealth will lead to haters and criminals going after you. I discussed the issue of exposing our wealth on steemit here see: Warning: The Dangers of Exposing Your wealth on steemit , online and other Crypto platforms
Lol, this is soooooo funny isn´t it...but serious too Lol . What do you think? Send in your comments and or suggestions, resteem and upvote in order for others to join.
Click here and read my former post:Pegging Steem Dollars (SBD) to USD : A Pro and Con Argument

An Advert for a top new crypto www.elyte.io
Competition: Our competition bounty is open- feel free to share this form and Join Elyte 1st Social Media Video Competition via this link : https://docs.google.com/forms/d/e/1FAIpQLSdOtRSqVYV48sIghmNUGG_pUNtoc-AneaDUzN8YBZhDPGPIzw/viewform
White List / Crowdsale: crowdsale is still open for those who want large quantities of Ethereum Lyte at good price. Take up the opportunity of cheap Eth now to change some fiat and buy cheap elyte tokens now before it is too late (see link https://main.elyte.biz/?page_id=433 )