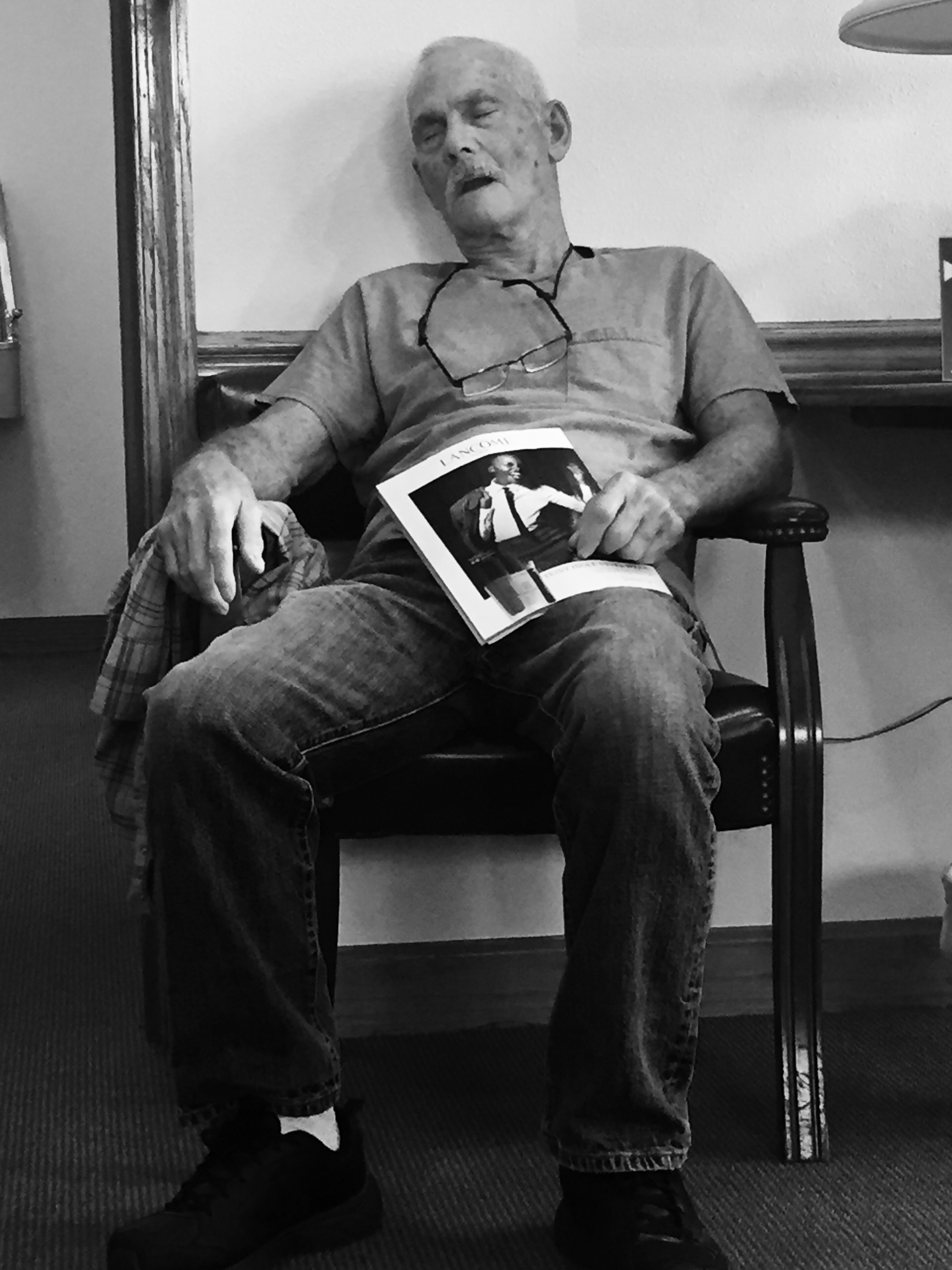 In the waiting room with my dad at the eye doctor and I couldn't help but notice how exhausting and boring doctor's office waiting rooms can actually be!
This poor guy was apparently so overwhelmed with boredom and exhaustion from waiting on the doc that he fell into a deep sleep!
Come on, doctors! Speed it up a bit or you'll have to start placing sleeping bags into the waiting rooms!