Welcome one, welcome all, to a new game created by yours truly, @biddle, where you get to guess the book that I am quoting word for word. Now, if you aren't a literary addict like me, you may not know these exact quotes, but I copied them verbatim and they are extremely famous pieces of literature, so I think you have a shot. Go for it!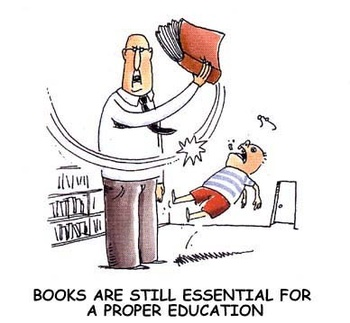 COMMENT BELOW WITH YOUR ANSWERS TO WHICHEVER NUMBER YOU'D LIKE :)
Name that book:
"Obby ole, obby ole, comfort. not a dirty hole, not a smelly roll, not a dry sandy whole, it was an obby ole, comfort."

"Answer to life, universe, everhinge is 48. the universe was a bad move."

"First day he made man. Second day, third day, forth day. I'm god. I'm Jesus. I'm Moses."

"Clever Hurl. they move in heards."

"Hop on pop."

"Let's go back to biblical times, 1823!"

"I'm Jackie Chan and this is my biography"

"I'm Hillary Clinton and this is my biography."

"The secret will make you rich for free."

"Communism is the best."
AS ALWAYS, WISHES OF WEALTH AND HEALTH FOR ALL! :)