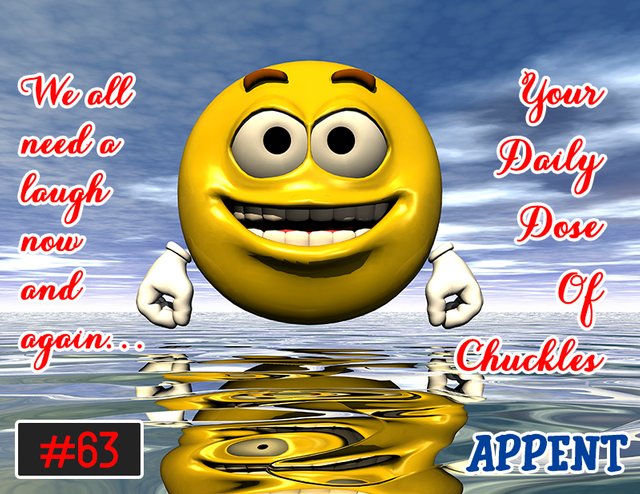 When the teacher entered the class, little Johnny slowly said: "Sir, excuse me, your zipper is open."
So the teacher thanked him and fastened his zipper. He went close to little Johnny and told him: "It would be better to say 'the office door is open'.
Next day when the teacher entered the class, his zipper was open once again.
This time little Johnny shouted "Not only is the office door open, but the teacher is at the door and two small students are beside him!"


Free Daily Crypto: Swift Free Coins
How To Get Free Steem Power
An easy way to earn free Bitcoin - mine it from a chrome extension and the more people you tell, the faster it mines... Get Free Bitcoin!