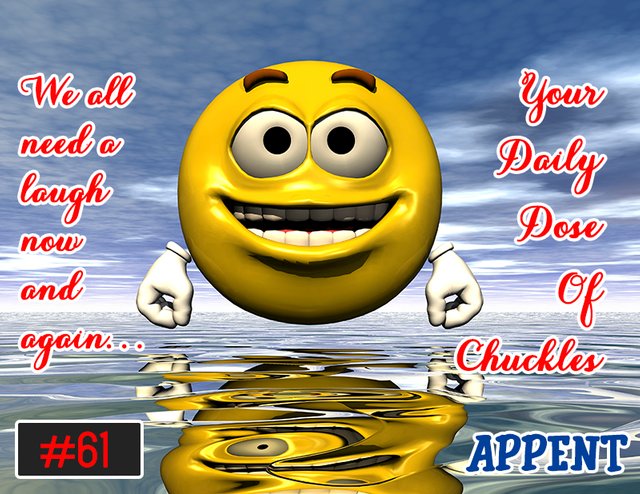 !
Peter had just passed his driving test and got his license, so he decided to take the family out for a drive.
As everyone got into the car he noticed that his dad got in the back behind the driver's seat.
"I'll bet you're sitting back there to get a change of scenery," Peter said to his dad, "after all the times you've sat in the front teaching me to drive."
"No," replied his dad, "I'm going to sit here and kick the back of your seat, just like you've been doing to me all these years!"

Free Daily Crypto: Swift Free Coins
How To Get Free Steem Power
An easy way to earn free Bitcoin - mine it from a chrome extension and the more people you tell, the faster it mines... Get Free Bitcoin!