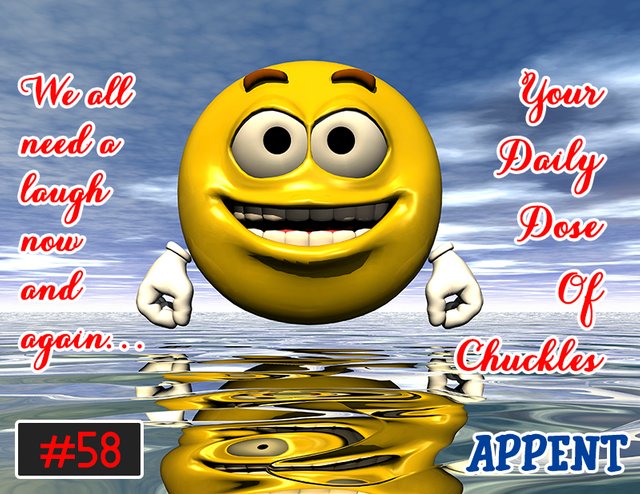 The head nun tells the two new nuns that they need to decorate their room without getting any paint on their clothes.
So one nun says to the other "Hey, let's take all our clothes off, fold them neatly and put them on our beds, then lock the door" So they do this and begin to paint the room.
After a while they hear a knock at the door. They ask "Who is it?" and receive the reply "Blind man."
The two nuns look at each other as one says "He's blind. It can't hurt." So the unlock the door and let him in.
The blind man walks in and says "Hey, nice tits! Where do you want me to hang the blinds?"

Free Daily Crypto: Swift Free Coins
How To Get Free Steem Power
An easy way to earn free Bitcoin - mine it from a chrome extension and the more people you tell, the faster it mines... Get Free Bitcoin!