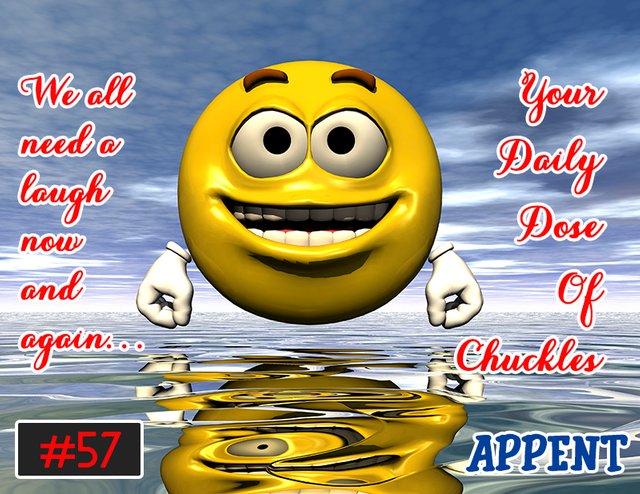 A not necessarily well prepared student sat in his life science classroom staring at a question on his final exam paper. "Give four advantages of breast milk."
What to write? He sighed and began to scribble anything that came into his head, hoping for the best.
No need to boil.
Never goes sour.
Available whenever necessary.
So far so good, maybe. But the question demanded a fourth answer. Once more he sighed and frowned as he tried to come up with the fourth answer. Suddenly, in a flash, it came to him.
Available in attractive containers of variable sizes.

Free Daily Crypto: Swift Free Coins
How To Get Free Steem Power
An easy way to earn free Bitcoin - mine it from a chrome extension and the more people you tell, the faster it mines... Get Free Bitcoin!