I can't tell you much about these colorful little mushrooms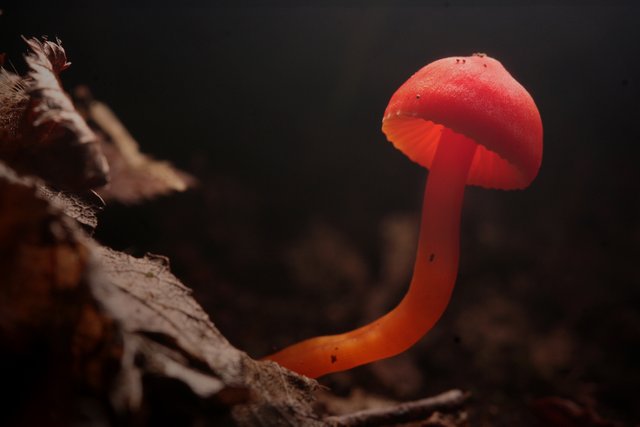 See them regularly in autumn, in dense forests, I found many similar looking little fungi in literature, many of them with very strong poison mixes, I don't know exactly what kind of mushroom is this. But one thing is for sure - is very decorative, a really beautiful little thing.
I really can tell if I like more the spring color explosion of flowers and insects or the autumn one, with fungi and falling leaves. They are both spectacular in different ways.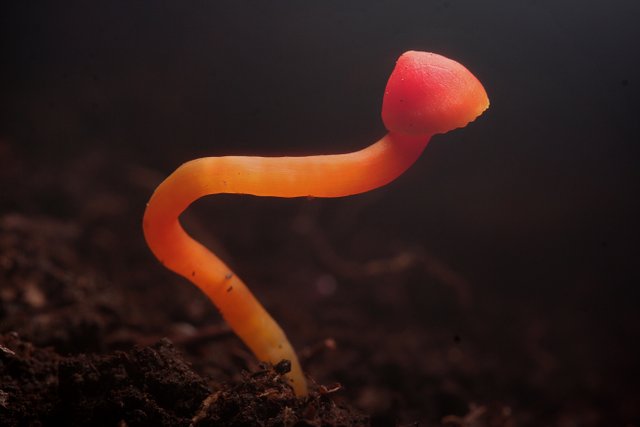 The stem of this mushroom is always pretty long and curved, and the mushrooms can look very different one from another, often looking like some cool abstract sculptures or a thing from outer space.
In general, when I think of alien or surreal, the first thing I think of is fungi. So many interesting shapes among them. And many, growing in groups, form incredible little landscapes.
( As always on these posts on Steemit, all the photographs are my work. )