Erin has been a friend of mine for a couple of years now, and every year she works hard to bring Christmas to those kids that tend to get ignored by those with charitable desires. The teens. Also, young adults with special needs. I can honestly say that I have never encountered another charity specifically targeting those two groups.
However, she does not turn away a kid in need and does have a few younger children this year as well.
She takes advantage of sales, uses coupons and reward programs to get at least one present each for quite a few kids, she is running a one-woman show!
Erin currently has 23 kids on her list this year, not including two children of her own!!

WHY SHE DOES IT.
Growing up, Erin's father always played Santa, dressing up and handing out presants. Since he passed on, this has been her yearly tribute to the father she loves so much.
I started seeing posts from her about this year's project back in September, this woman is dedicated!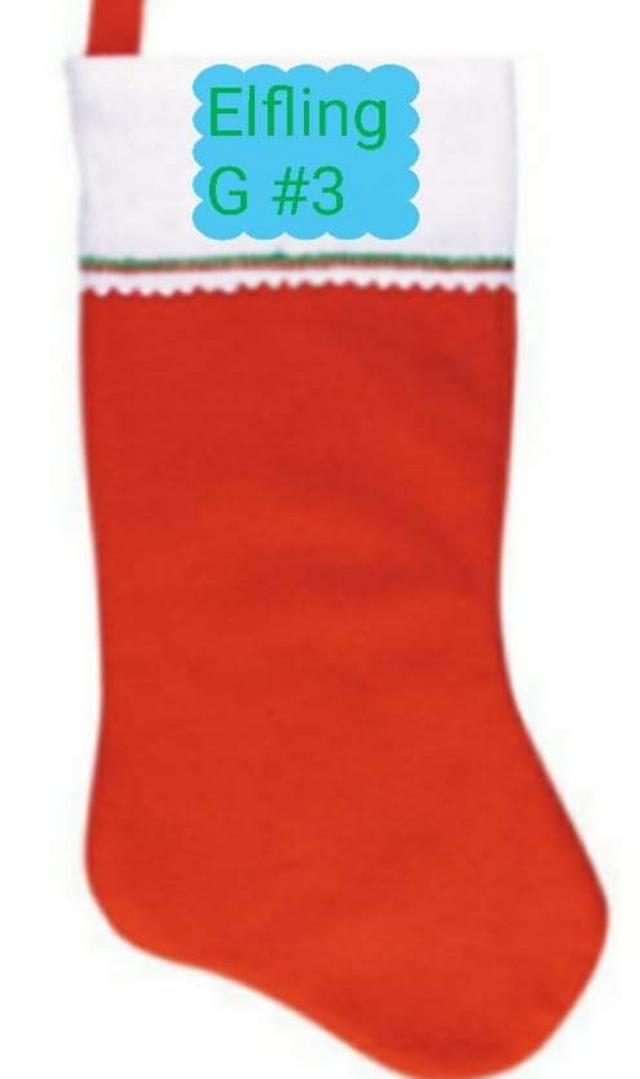 This is an example of one of the 23 kids, spanning 6 families getting help this year.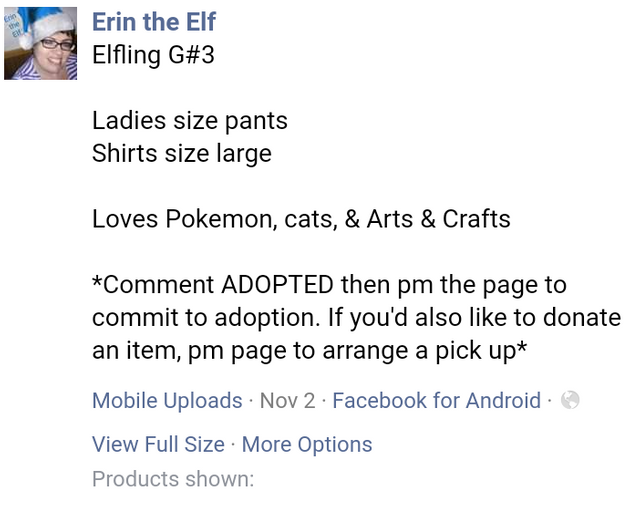 Can you imagine the work involved, one woman, 23 kids? Yet, in spite of the goodness of her mission, she isn't gaining a lot of support via Facebook.
Only 73 people have liked the page so far and many of the kids have yet to be "adopted".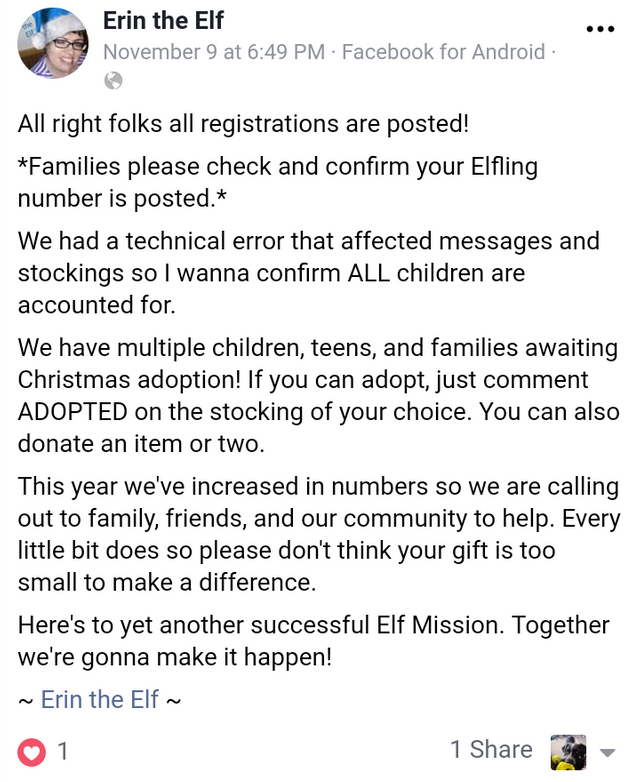 So I bring her to the #Steemit community in hopes that our support can bless her with the help she needs!
We all know I'm pathetically broke, so the best I can do is a fundraiser. Every bit of SBD and SP raised by this will go directly to #ErintheElf's mission to help these kids!
Please upvote and resteem, and anyone interested in contacting her and donating directly can message her page right here.
Thank you all, so much love to you!