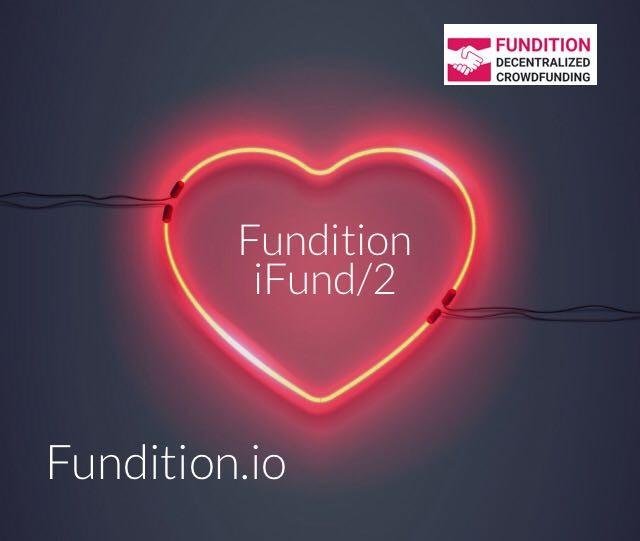 Hi Fundition friends,
our second 'iFund' contest is here! I am very happy to have a chance to organize this greatful contest again.
Me and my friends would love to support and spreading positive thoughts for Fundition. We love fundition.io , the place where you can make a per to per donation from your Steem wallet.
Give a little bit of your heart back to the community and receive heart power.
I believe many of us(including me)are bloggers of heart. We blog, we hold our position during good times and bad times. Although we aren't professional bloggers, our content and our language skill are simple, mostly nothing special. But we do not forget to return a little bit back to the community and Fundition is part of that. It's not about how big is your donation, because your donation comes from heart❤️
I choose to donated for a project 'YouAreHope.org', a humanitarian Aid project by @sircork .
After reading the project information, I could already feel the difficulty of this big project. However, I admire the founder, who dares to challenge the world with this idea. More about the project here:
https://fundition.io/#!/@sircork/agj3zpcqa
Dear all Fundition friends,
please visit https://fundition.io and see hundred of the wonderful projects. Every little support could become big, if we all share a bit of our heart to the others.
Thank you Fundition for having such a great heart and giving support to this wonderful community.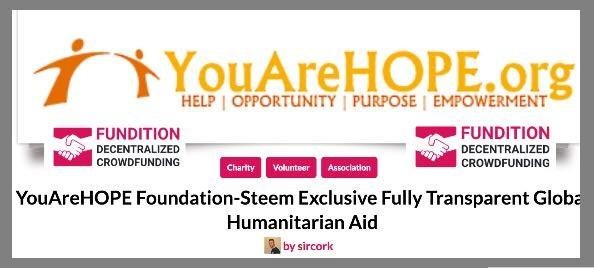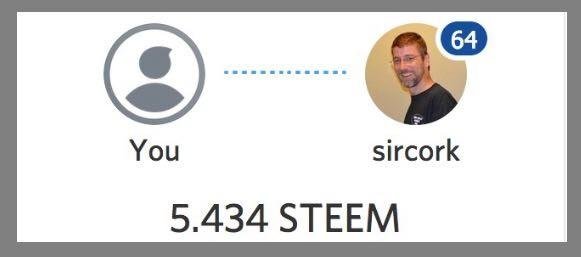 [TH]
สวัสดีเพื่อนๆ,
นี่ก็เป็นครั้งที่สองแล้ว สำหรับโครงการสร้างสรรค์ ทำบุญด้วยใจ ตอบแทนคืนสู่สังคม กับกิจกรรม Fundition iFund/2 ที่เราอยากเชิญชวนให้ทุกคนได้เข้าร่วม
นอกจากจะอิ่มอกอิ่มใจจากการทำบุญแล้ว ทุกคนยังมีโอกาสได้รับรางวัลอีกด้วย โดยเราทุกคนจะช่วยกันคัดเลือกผู้ชนะ และจะได้รับรางวัล เป็นการอัพโหวตจาก Fundition และรางวัลเป็น Steem (10 Steem) จากกลุ่มของเรา
การเข้าร่วมกิจกรรมก็แสนง่าย ขอให้ทุกคนเข้าไปที่ fundition.io แล้วทำการบริจาคให้กับโครงการการกุศล Charity ที่ตัวเองสนใจ โดยไม่จำกัดจำนวนเงินบริจาคจะมากน้อยไม่สำคัญเรื่องนี้ขึ้นอยู่ที่ใจของแต่ละคน
หลังจากนั้นก็บันทึกการทำรายการบริจาคของตนเอง นำมาประกอบโพสต์ที่ตัวเองเขียน ใช้แท็ก #fundition #contest #friendsgroup กิจกรรมมีไปถึงวันพฤหัสบดี และวันศุกร์เราจะทำการตัดสินเลือกผู้ชนะด้วยกัน
วันนี้เราเลือกที่จะบริจาคให้กับโครงการ 'YouAreHope.org' ของ @sircork เพราะว่าหลังจาก ที่ได้อ่านรายละเอียดเรื่องโครงการแล้ว ความคิดแรกที่มีก็คือ โครงการนี้เป็นโครงการใหญ่ ซึ่งผู้จัดทำอาจต้องประสบปัญหามากมายกว่าจะประสบความสำเร็จได้ ทั้งน่าทึ่งและน่าสนับสนุนในเวลาเดียวกัน ขอชื่นชมและขอเป็นกำลังใจให้ ขอให้โครงการที่ดีนี้ประสบความสำเร็จในสักวัน อ่านรายละเอียดโครงการได้ที่นี่:
https://fundition.io/#!/@sircork/agj3zpcqa
ขอเชิญชวนเพื่อนทุกคนมาร่วมกันทำบุญ อิ่มอกอิ่มใจและได้รับรางวัล สร้างสรรค์สิ่งที่ดีตอบแทนสังคม และขอขอบคุณ Fundition สำหรับความมีน้ำใจ แรงสนับสนุนและช่วยเหลือสังคม หยิบยื่นน้ำใจที่ดีให้แก่กัน
ขอบคุณสำหรับทุกกำลังใจ ❤️
@siamcat 🇹🇭
Fundition Social Links:
Join a community with heart based giving at its core