For the very last day in January, we have an extra special project to promote to you. A special one, indeed. One that has to do with videography, dapp, people, community, Spain... Did our clues help you to figure it out? It is a project by
@dtube.forum
called
DTUBE FORUM 05/19 IN BARCELONA (17-19 May 2019)
Yes, yes, you lovely music enthusiasts, this one is for you.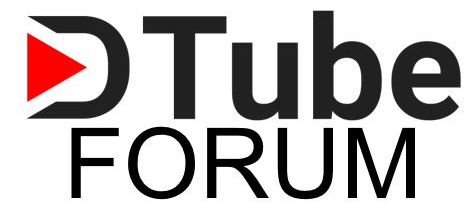 Original photo is owned by @dtube.forum
dTube forum is coming to Barcelona and it is your chance to connect with other dTubers in real life and explore this gorgeous European city, one of the best that Spain has to offer. If you are interested in participating, dates that you should put in your calendar are 17th-19th of May 2019.


The dTube Forum will be an event by dtubers for dtubers with lots of workshops about several topics, presentations of communities, and you will have a great time taking a city tour with a lot of chances to record awesome videos for your next dtube projects. Only 100 people will attend and they will attend with only paying a symbolic entry fee, the entire event will be free. They need help with that, of course, so open your hearts and help them raise the funds they need.
You can help
Besides donating to the project, you can help by doing workshops, preparing locations, organizing or promoting on the blockchain and outside of it. All you have to do is contact
@hauptmann
,
@artakush
or
@tibfox
and offer your help, we are sure they will appreciate it. Here are the funds they need:
Basic setup 150$
Opening & Closing Ceremony 1450$
Events 850$
Workshops 1400$
Total 3850$
Those 4 categories are also 4 smaller goals and we are happy to say that the first one is already done so keep on donating and showing your love so they can achieve the others too. We are sure that the rest of the goals will be met soon and that this project will be a complete success. To those of you who will be participating: "Have a good time!"
There are BACKER REWARDS
waiting for you!
Dependingon your level of support there are 7 different Backer rewards you can choose from. You may choose to be represented as a donator on the posts or on their website and even in a movie. You can also get your name on a banner and even have your very own personalized shirt with your name on it. There are a lot of interested Backers so you better hurry if you want those goodies to be yours and donate now. You never know who is going to read this and grab that Backer prize right under your nose so stay sharp, open your heart and donate donate donate until you can get it.


The project has been recognized by many people as interesting and worthy of time, energy, and support. It has almost 500 Backers so far and there is still time for you to become one of them. You can learn all about it by checking it for news and updates, there are over 20 of them so you will definitely get all the information you need. If you are interested in learning more about it, you can always join their
dTube forum discord server
.


They say a picture says a thousand words, how much words does a video say? A million? dTube community sure is saying a lot and in such a creative and refreshing way. You have two main ways of participating in this project. The first one is to join and visit Barcelona for some fun and educational time and the other one is to open your heart and show some support with your lovely donations so others may enjoy it. Which one is it going to be?

Start Building the Future Today with:

Join a community with heart based giving at its core