Fundition - Improving the name and the blockchain Steem since 2018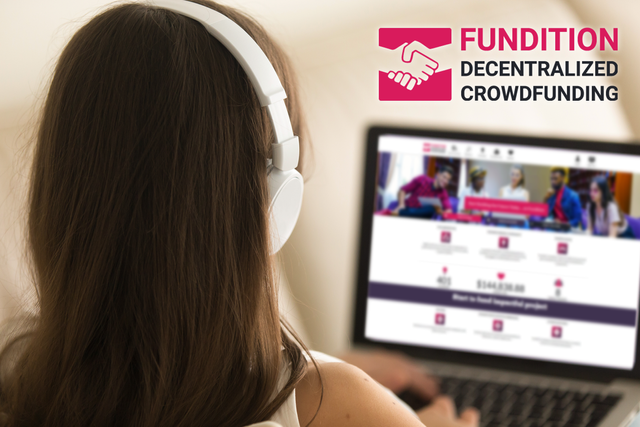 Quick reminder for the new comers
Fundition is the first decentralized and free to use crowdfunding platform.
If you have a project but asking investors is too hard to handle then Fundition is the right place for you.
If you have a good project but it was censored or denied by other crowdfunding platforms then Fundition is the right place for you.
If you have an impactful project but don't want to be forced to give any part of the fundraise or let your backers be ripped by other crowdfunding platforms then Fundition is the right place for you.
Fundition allows the donations to be made via cryptocurrencies, paypal, trx, steem and of course the powerful upvote.
Basically if you have a project but need funding to develop it, you should launch your project proposal on Fundition. After launching your project, you should start to market and to promote the project to attract backers/donors to meet your budget goal.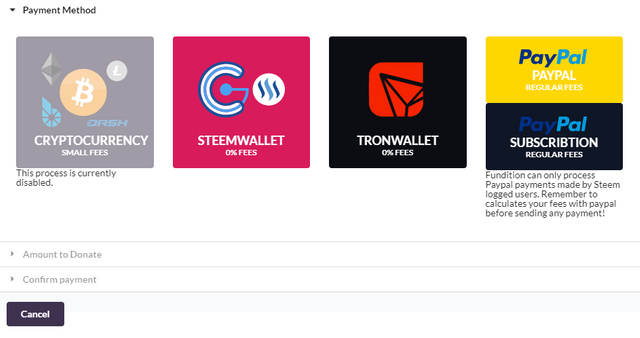 What has Fundition done for the Steem blockchain
Fundition has been dominating the Dapp world as one of the best designed Dapp ever.
It's one of the best use case to showcase the power of the blockchain and especially the Steem blockchain. Not only it has disrupted the crowdfunding world but it also has disrupted the world showing that there are no boundaries between human when we talk about collaboration and solidarity.
Fundition X Steem has proven that by collaborating we can make anything possible, from saving whales to planting trees in Kenya to build classrooms in Philippines in order to give a light of hope for children who will build our future.
Fundition is also the start And the support of amazing (ex-)Steem projects such as:
Vimm.tv
SteemPlus
Steemitworldmap
Steemeum
Also before « the »hive feature on Steemit there were community projects sponsored by Fundition with a helping hand from Steemit Inc.:
Oracle-d travel expenses for live appearances
Dtube forum
Steem meetup in Vietnam
Steem meetup in Malaysia
Beside all the development on Fundition, and the support to project founders, the team has also use Fundition as a showcase for the Steem blockchain in multiple conferences and meetups, in Vietnam, in Luxembourg, in France, in Croatia, in Netherlands, in Bosnia, in Kenya etc.
Our ambassadors also used the name Fundition to promote the Steem Blockchain, in Austria, in Malaysia, in Japan, in China, in Philippines, in Uruguay, in Brazil etc.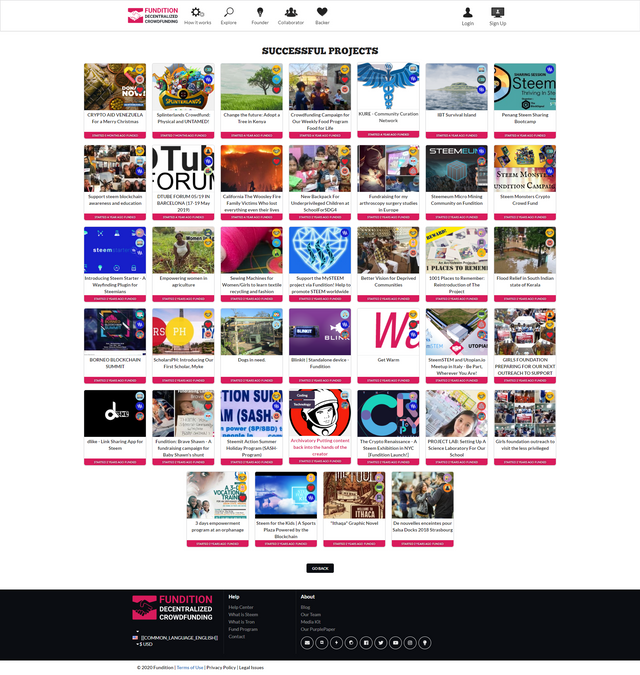 Fundition in numbers
Last summer there were 288 active users on Fundition raising $2k which made the total fund raised to $103k, today the fund raised reached $144,845.63 after 2 years of activity.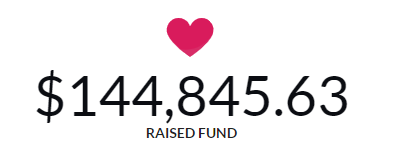 From this number, more than half of this number was distributed through a delegation, which means that Steemit Inc, played a huge part in realizing other's dreams and impactful projects for the world and the Steem ecosystem. For that we (the fundition team+the project founders) are grateful for.
In fact, more than 400 project proposals have been created on the platform which can tell you how much a crowdfunding platform was needed and how much it is used.
More than 140 people weren't Steemians or even blockchain users, but they got to know more about this technology through Fundition. We kept our promise to become a door for people to get to know the blockchain and more precisely the Steem blockchain.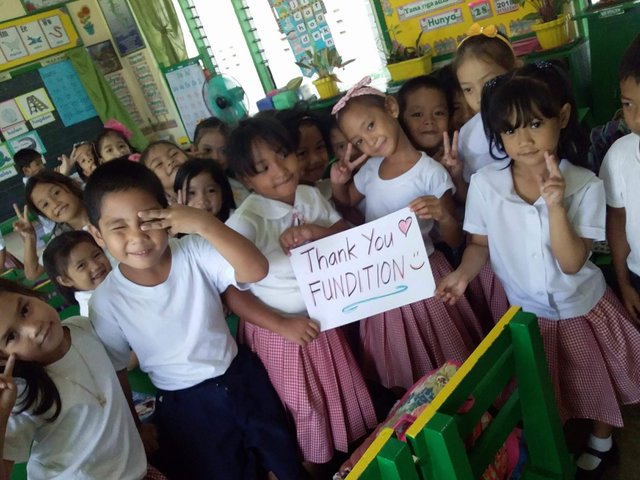 What we stand for
In the behind-the-scene, we have always been straight and standing still & solid like a mountain. We took the decentralized philosophy and the transparency to the next level by opening our Auditing process to be looked at by everybody and let the Fundition users get to know our Auditors deep thought with the approval or rejection of a project. We even took the no censorship to the next level by approving NSFW projects because yep we are against those who censored.
Also Fundition is always proud about the fact that we have never abused our ex-delegation unlike some malicious (ex-)Steem project founders. Up to now we still work and believe in the proof-of-merit not the proof-of-friendship/proof-of-bribe.
Paulag put that into light with this analysis https://steemit.com/fundition/@paulag/dapps-on-steem-analyzing-fundition.

Past big step
We believe since day one that the easiest way to attract the mass to use the blockchain is through games. We've always emphasize the gaming world in whatever we do, starting from gamification on Fundition, to putting gaming projects into spotlight on Fundition, up to developing a crowdfunding platform exclusively for gaming related project - Gaming.fundition.
Few of the most appreciated and used Dapps on Steem are related to gaming - Splinterlands, Drugwars, RoR (Road of Rich), Nextcolony… proving that gaming is the way to promote Steem.
We are always happy to welcome gaming content creators, game development projects, gaming content related platform development project, so come to Fundition to get some support and visibility.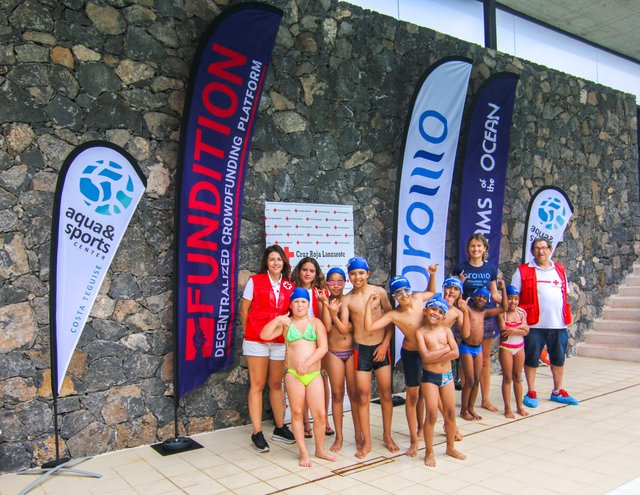 2 years later
After two years of development, we aren't done yet. And you will still see us around for a long time. Our supporters know that we went through lots of hardships during these past 2 years, to the point that others would have quit the ship already, but the Fundition team and mindset isn't the same of quitters. Even if the delegation was once cut, and then quit us, but we won't stop.
We made a promise to build a better future and we are still chasing after this mission. Some may not appreciate the Fundition platform, some may not see its value, but the founders who have achieved their dreams and projects, the founders who are still chasing their own dreams and projects know its value and that is what matters to us.
We are splitting our efforts on other projects, some projects that will put Steem in a better light and show its potential to the whole wide world, which is why the development of Fundition is being a bit slow, but don't worry we are still brainstorming on Fundition, and we want to make it glow. We have plans, but the resources now are a bit tricky (financially, humanly).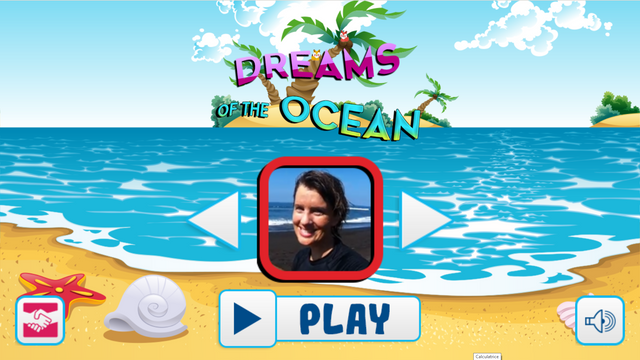 Did you know? Fundition also made a little surf game to support the project of the greatest steemian @surfermarly, you can play it here : https://dreamsoftheocean.fundition.io/
We support you, you support us
Now, what we ask from you as a support is to vote for our witness, @future.witness by clicking here https://steemlogin.com/sign/account-witness-vote?witness=future.witness&approve=1 to show that you appreciate Fundition, but also that, like us, you believe in Steem and its potential.
Moreover, if you like to support impactful projects, don't hesitate to delegate a little bit of your SP to Fundition, so that together, we will support game-changing projects.
We are open to any suggestions to improve Fundition and Gaming.fundition so don't hesitate to drop a comment or join our Discord (https://discord.me/fundition) to talk about your point of view.
Last but not least, to the project founders who have been discouraged since the last Fundition hardship, fight hard for your dream and your project, keep on believing in your project and work hard or harder to achieve your goals, as we said multiple times, promote your project like your life depends on it.

Join a community with heart based giving at its core