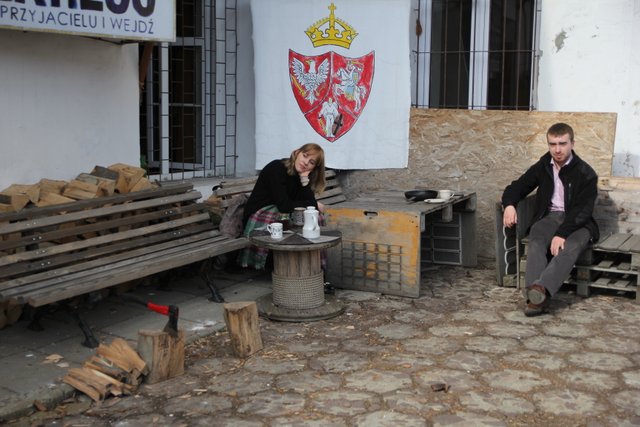 The weather is quite ok. Anyway our Kingdom is constantly struggling with the cold. The building has been built in 19th century and the temperature is always like in a cellar. The heating season lasts even until mid-May, so we still chop wood... and talk about Steem.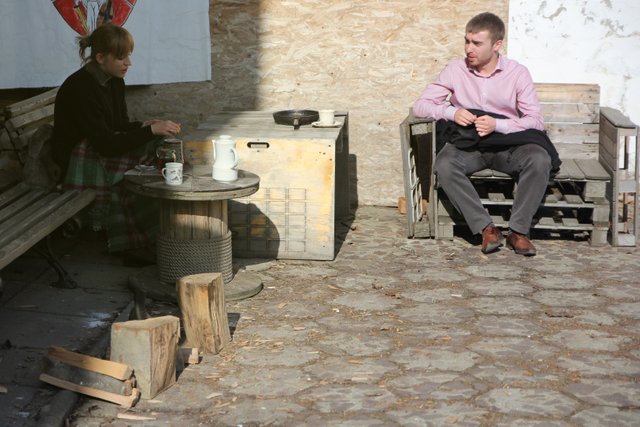 @foggymeadow and @romualdd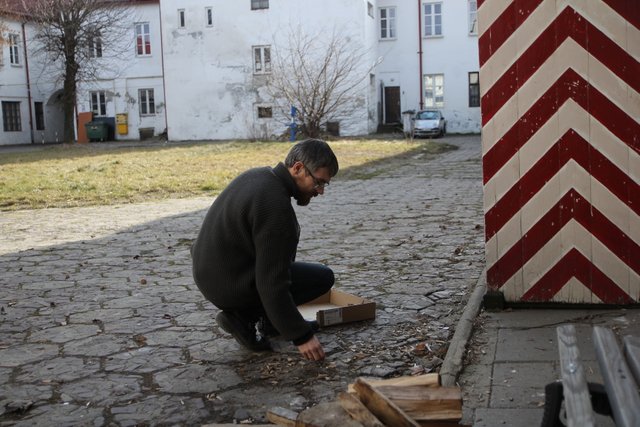 @hallmann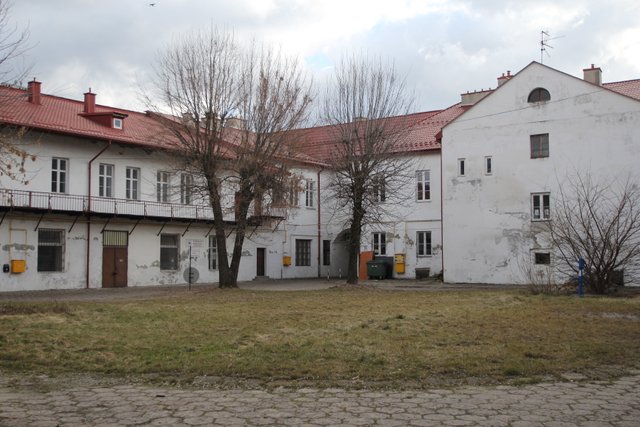 Our almost spring courtyard...
On February 26 we did sixth tasting of our chocolates. After 13 days milk chocolate (60%) is still very good. "Dark" (75%) this time was better than previous ones (it is a big surprise). A sediment on both of them is very small.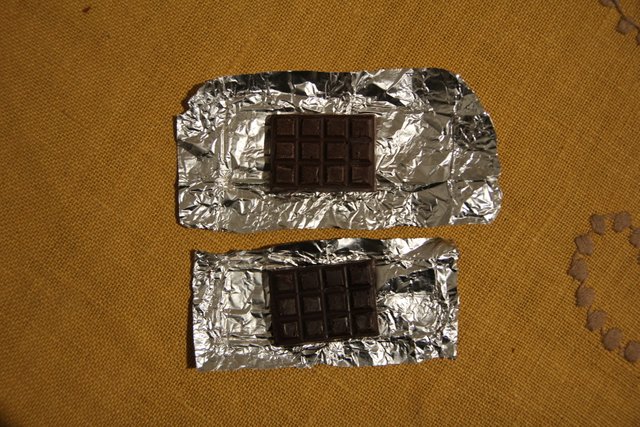 ---
Check out our project on Fundition!