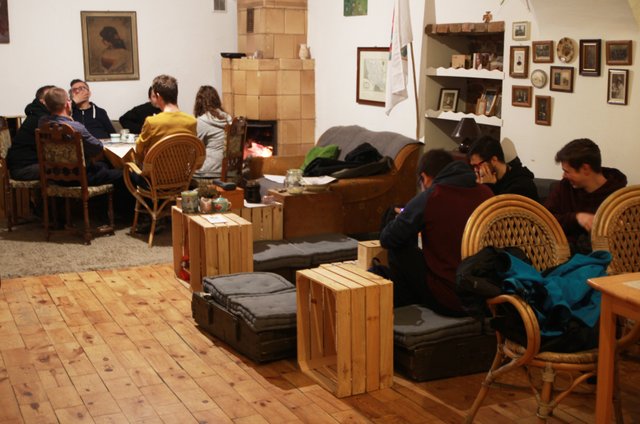 On Wednesday, April 10th, we organized workshops in our Kingdom. We gathered people and we made own chocolate. In our production we used roasted cocoa beans from Venezuela.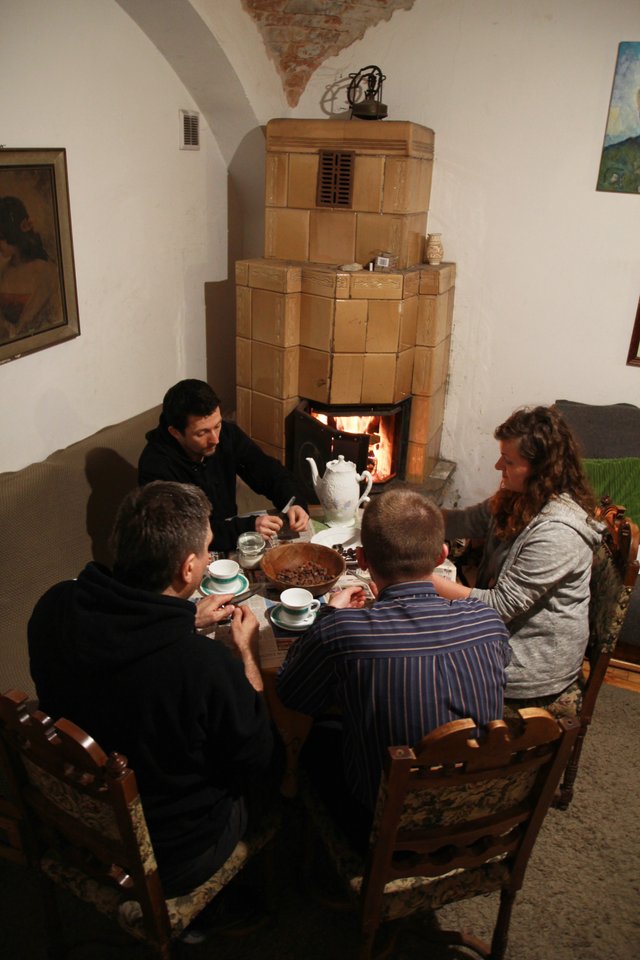 The production of our chocolate is very time-consuming. We have to roast cocoa beans (this already we did), then peel them and grind. From time to time we should open the grinder and stir choco inside. The heat creates liquified substance after couple minutes. During the shelling and grinding, we sang old, traditional Polish songs. Time passed quickly...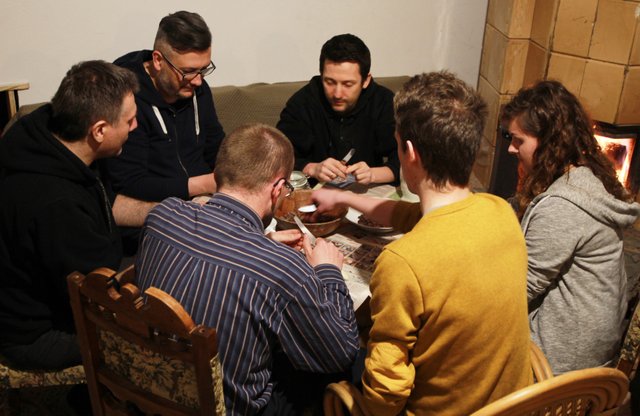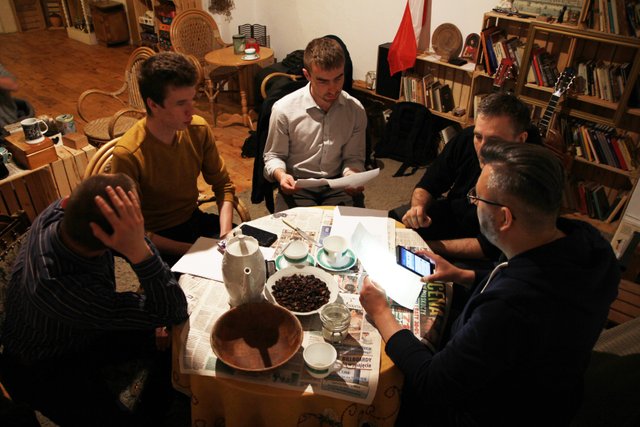 As always, Steemians appeared. This time: @wawrzyniec, @steemres, @romualdd, @radomirgs (who lost his password) and the host - @hallmann.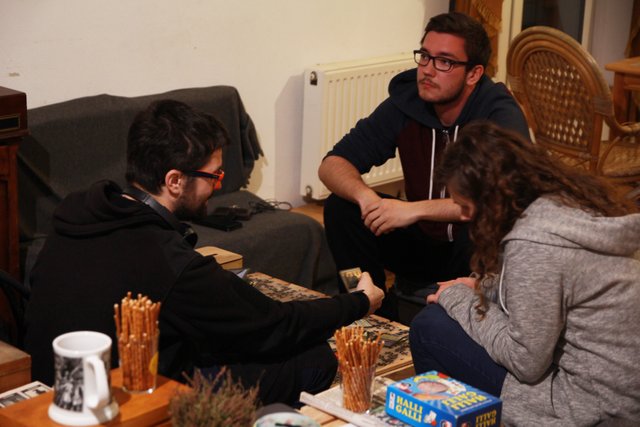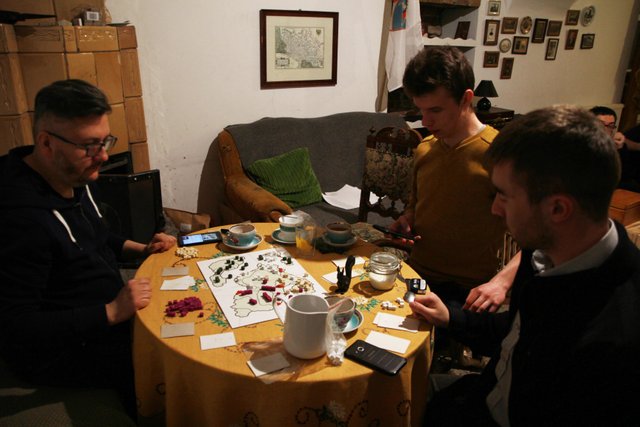 We finished the evening with board games. And as usual "Rimland" was played...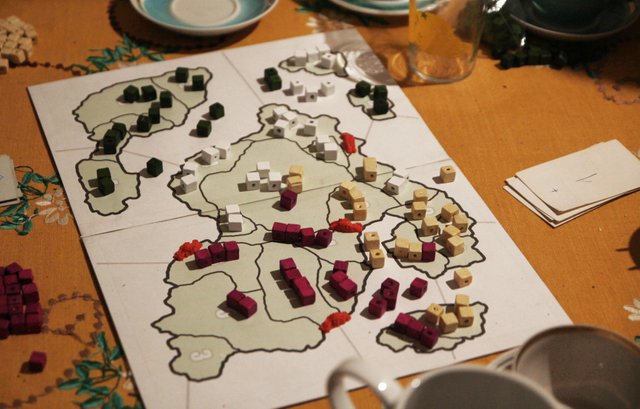 ---
Check out our project on Fundition!