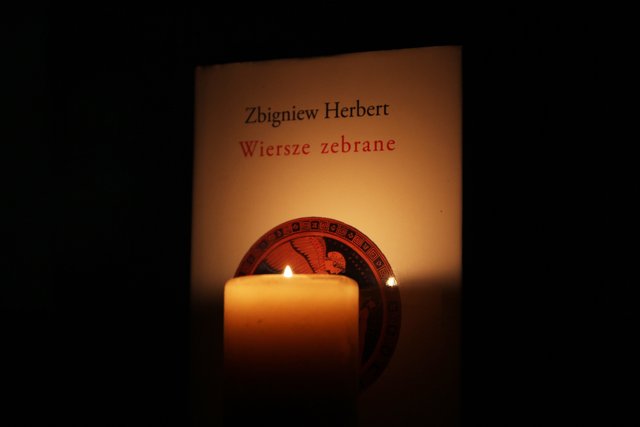 On 29 October we celebrated the 95th birthday of Zbigniew Herbert in our Kingdom. Zbigniew Herbert was born on October 29, 1924, in Lwów, (formerly in Poland, now in present day Lviv, Ukraine). He was a Polish poet, essayist and drama writer. Our place is inspired by his poetry.
Unfortunately, this time it was not possible to take pictures during the meeting. Again we have a problem with the electricity and we used candlelight (not enough to take pictures). Nevertheless, the meeting was very successful. We read poems and talked about them. There were @hallmann, @prawdawtvmowili, @minaris-4 and 10 other guests.
---
Check out our project on Fundition!