Principles of Stabilization of external fixators in bone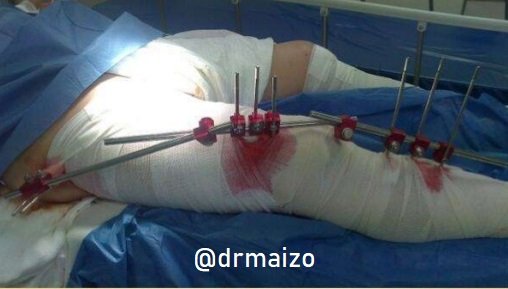 Principles of stability
External fixation is a treatment method based on extrafocal handling of bone fragments. As such, its main principles for the management of its surgical technique is stability.
Stability at a distance from the surgical or traumatic lesion is achieved by managing the criteria of the lever arm it establishes: a) Anchor nails and/or transfictive nails should be placed at a distance proportional to the longitudinal extension of the fixed segment; for example, if an osteotomy is performed or a fracture is treated at the level of the middle third of the tibia, if the proximal fragment measures 13 cm and a fixator with three transfictive nails or three anchor nails is to be used, these should be placed at a distance of approximately 4 cm between one and the other.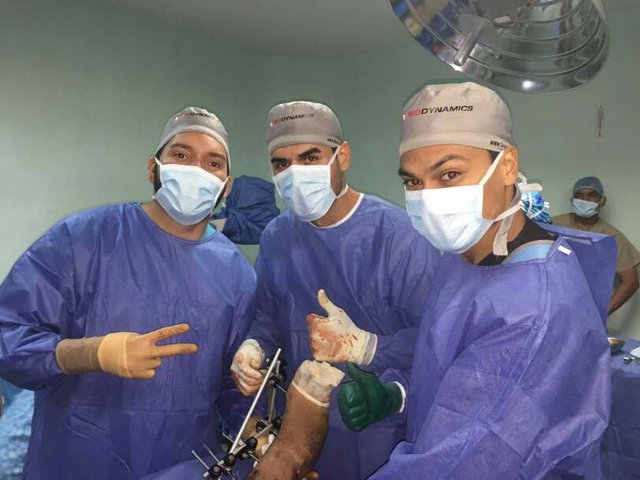 Dynamization and progressive loading of the external fixator in the bone
Dynamization is the application of controlled loads at the fracturary or osteotomy focus. These controlled loads can be achieved by combining compression with distraction in a dosed manner, which is called cyclic motion. This type of dynamization is very useful in bone elongations and transports. When a callus is visible at radiological level (callus veil) and dosed compression is applied, external consolidation and total ossification of the callus is stimulated. This is called progressive loading. In the 1980s it was argued that abundantly on these interesting concepts that are applied in the use and treatment of the external fixation.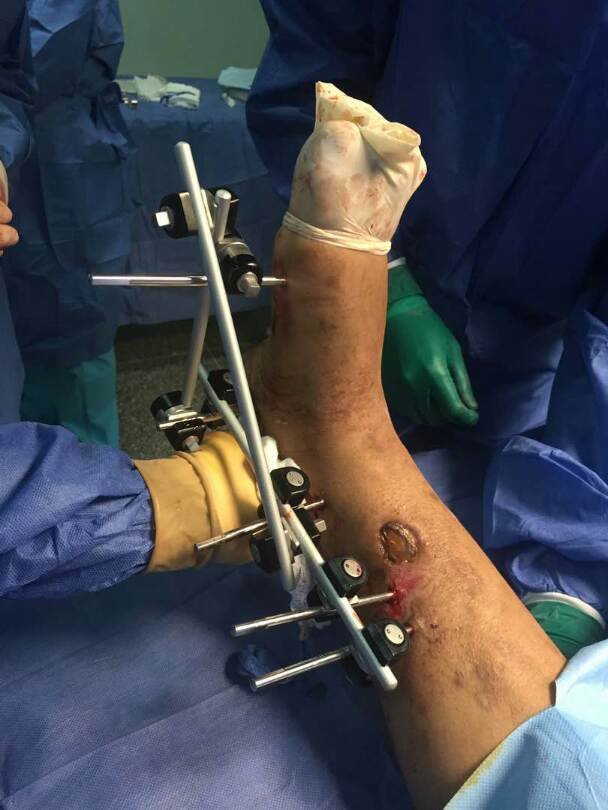 Conclusions
With the results obtained in this work we can state, as other authors do, that the early stabilization of polyfractures offers very good results, although the method of fixation may vary according to the patient, preferences, experiences and possibilities of the surgeon and his institution.
With external fixation deep sepsis was presented in a few cases by the wires, which, in the case of deep sepsis, is less than that reported by other authors, however, the sepsis by the wires does behave in a similar way to that reported. This complication was resolved with local cure, cold bags around the wire, in inflamed areas, and oral antibiotics.
This method also offered us the advantage that only the fracture focus was exposed to reduce, which allows us to preserve the fracturary hematoma and diminish deep sepsis, it also allows early support as well as rehabilitation, if additional compression is necessary in the postoperative period and to correct any deformity in the varus or valgus that exists at the level of the focus.
External fixation is another method of treatment for polyfractured patients with little blood loss. We applied it several years ago and sometimes we have combined it with other methods of fixation, depending on the case.
Dr. Leopoldo Maizo - Orthopedic Surgeon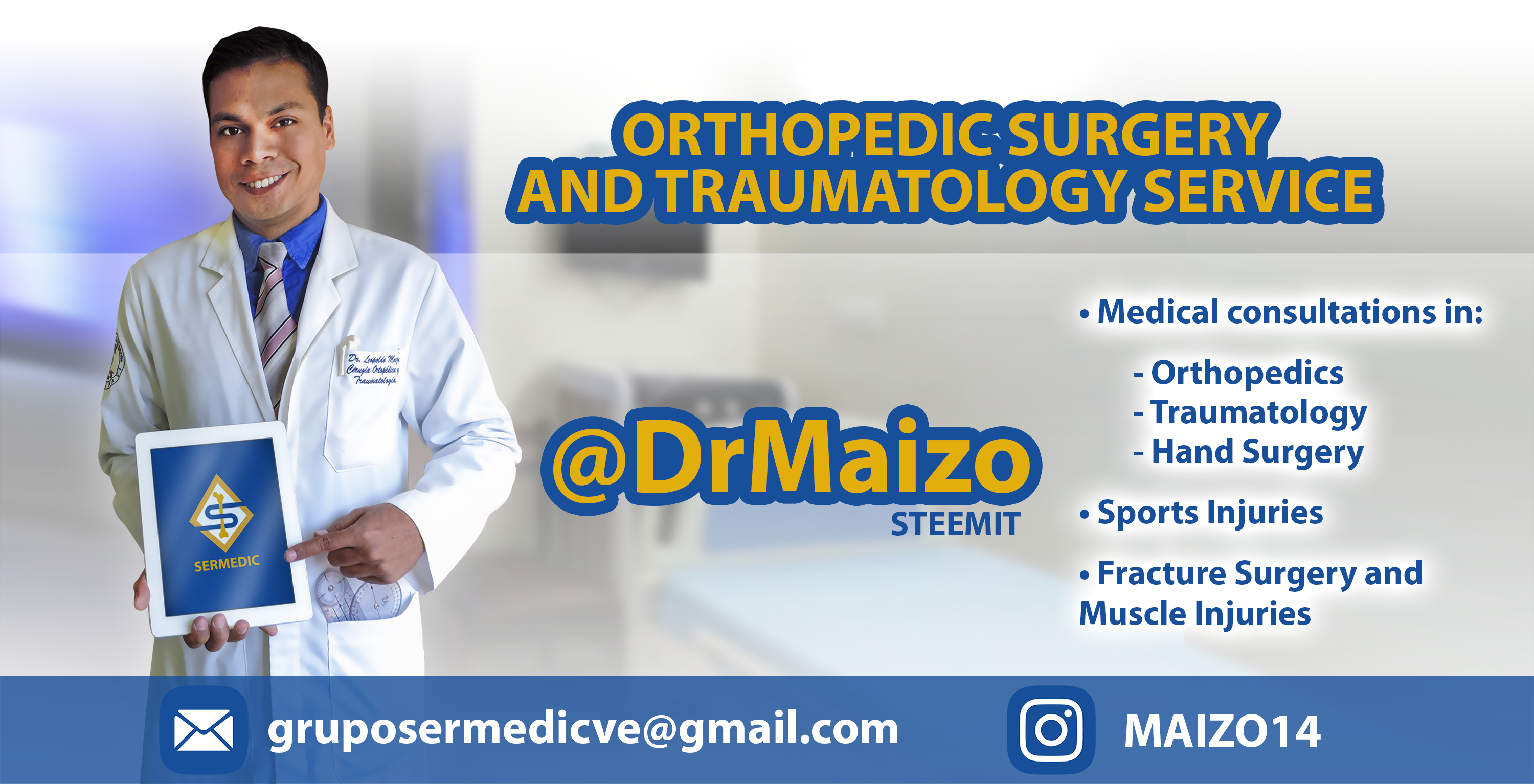 Firma diseñada por @themonkeyzuelans, contáctalos vía Discord "themonkeyzuelans#9087"
---
Great projects from the Steemit community: