content, content, content, schedules, uploading and streams.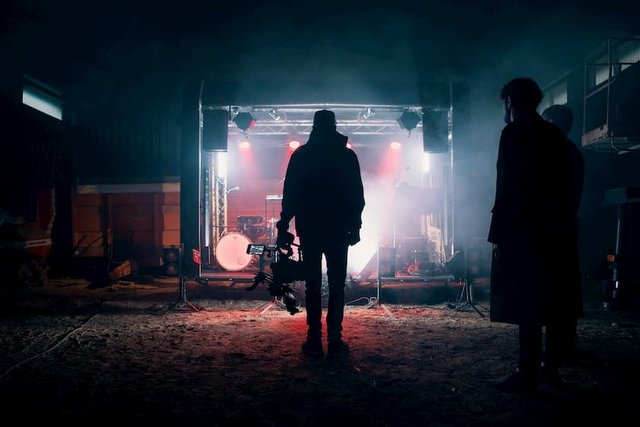 So we are getting closer to having a bunch more funds in the steemcasting account where we should end up with a runway of about three months.
Photo by Jon Flobrant on Unsplash
The biggest roadblock will always be the ability to make content in a timely manner, with pseudo breaks and ads, making new scenes, crafting shows and topics and suchlike.
I've just pushed all the steem that was sitting in the account into the savings part of the account, not gonna activate or use any of those funds yet so I'd rather they are in the relatively safety of the 3-day savings part.
That being said I love a challenge and more than anything it would not take a lot to at least get a series of 1Hr blocks of content and green screen work in, even if zero people watch it's good to keep familiar with the hardware and the technology.
For me the enjoyable part is the making of the scenes, recording out some shows, doing some live streaming and gaming (when funds allow) and improving our connectivity (I've got big plans for that) — it's a lot of moving parts but it's no different from when we had the studio cellar in the city, it's just more evolved, virtual and powered by blockchain now.
Current Show Programming
I've resigned myself to just working together with @dayleeo on the things we love about the blockchain and this most of the starting VOD content will be from some of our existing media including both our podcasts (positively negative & productsense and finally get @radio-taiso-n-so off the ground, that's gonna be a fun one - we got lots planned with that for like AGES.
Right now for that I'm thinking both daily releases and offline download packs plus vertical video formats, maybe even some remix green screen versions as well, could be a lotta fun for segment videos and automatic scheduled periscopes, that would be neat ;)
I'd also like to put in some parts of my courses, maybe record some two minute quick power tips, of course I'd like to link in the daily digest to that too because it then covers all the bases from around the blockchain.
I've been thinking about both affiliates, tokens and live empowerment plus tasks. It could be an interesting exercise live to do some activity like that because it's one of the things that made me consider the steemcasting in the first place.
uploading and management
The route to the uploading might be through the frame.io method, I really need to test that out and I need to consider that flow, how do I check content uploaded correctly, how does it add to the playlist, does it appear as a draft, what additional management do I need to do there — once I have the first four hour block I'll give it a go.
analytics and stats
I'm thinking this could be a show in its own right, it's a blockchain, people love datasets right and they want to judge it's usefulness using this too — I'm quite interested in the stats that are going to be generated from all the chat channels combined together, I know search terms are shown as a percentage so I'm interested in that and hope that will drive what is most talked about that we concentrate on making as we move forward













pinterest epic wins pinboard → brand advocate for nokia, 1000heads, verisign → won vloggie for node666 (san fran 2006) → television for time team history hunters 1999 → sold me.dm to evan williams in april 2011 → went to phil campbell, alabama to help raise money after tornado (was on sky news, bbc news)→ CNN for sxsw 2013 about austin sxsw → video chat with robert scoble → music video can you spot me?