Hello my Fellow Steemians
Today I worked on additions to the onboard water generation system.
I started by drilling several holes to create a 3" diameter hole right next to the dehumidifier so the bio sand filter could be placed next to it.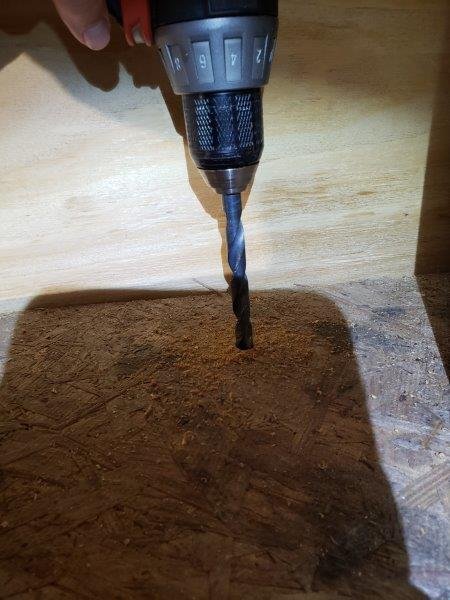 I then inserted a 1/2" piece of vinyl tubing into the overflow of the dehumidifier. This will allow the water to overflow into the biosand filter.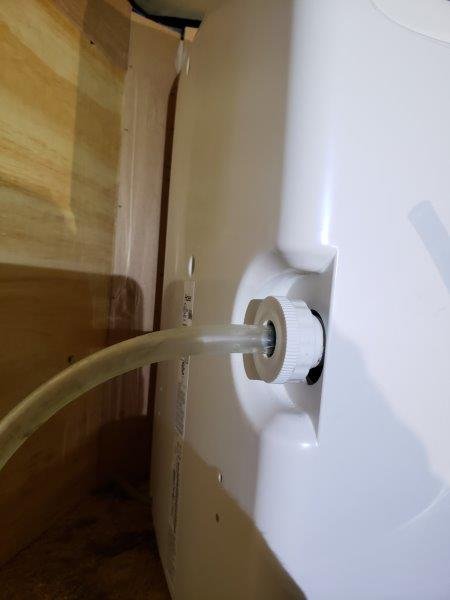 I needed to create an 8" standoff between the biosand filter and the floor of the trailer. I cut some scrap pieces of 2x4' to 8" and 2 to 4" and screwed some 2" long deck screws to fasten them together.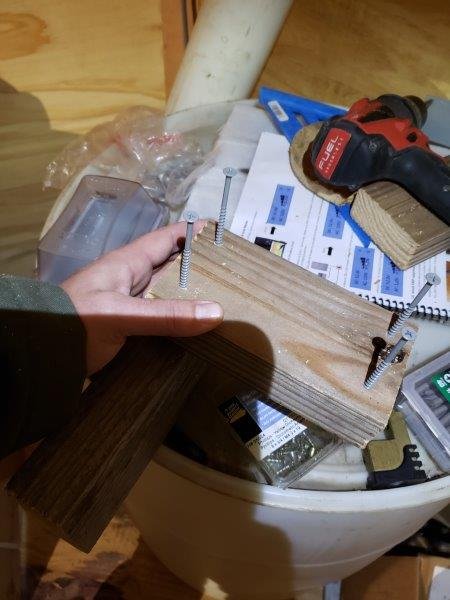 Here's the biosand raised 8" after adding the standoff. Perfect height to allow the dehumidifier to flow into the filter.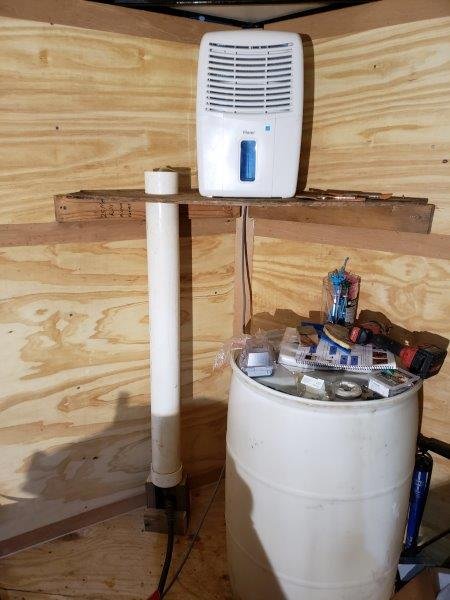 I connected a hose to make sure I could make the attachment. The hose will run outside so gravity will fill a container.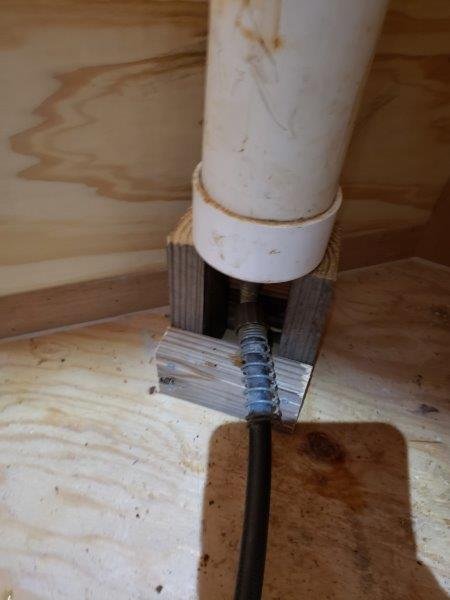 Here is the current set up. I still need to add some tie downs to keep everything in place for travel.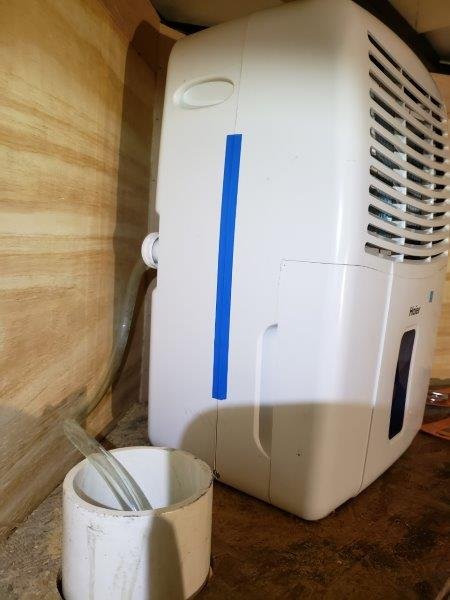 Thank you for your time if you gave my post a read!
If you enjoy my content and efforts please consider the following ways to support me.
I have some homemade products for sale @ https://homesteaderscoop.com/store/thetinkertribe/ grab a homemade upcycled candle or a T-shirt hand pressed by a local friend.
Make a one time donation:
https://paypal.me/Gregmakinstuff
Sign up with my referral link to play Steemmonsters! I just started playing and it's a blast https://steemmonsters.com?ref=makinstuff
Bitcoin Addy: 15JkFZp7L9k62JSi5XvvEzmwe22Djv3ZX2
As always if you Follow, Upvote, and Re-steem it really helps me out as well!
Yours in liberty toward a brighter future, may the great creator bring peace and joy within your hearts, Greg @makinstuff