Update 4:PROVIDING AID TO INTERNALLY DISPLACED PEOPLE IN NIGERIA.
Hello everyone!
It's your girl @prettyjules158 here with update on the internally displaced persons in Nigeria.(Mission Road, Benin City, Edo State) I'm so happy to update everyone on efforts made so far, and also on our next distribution plans.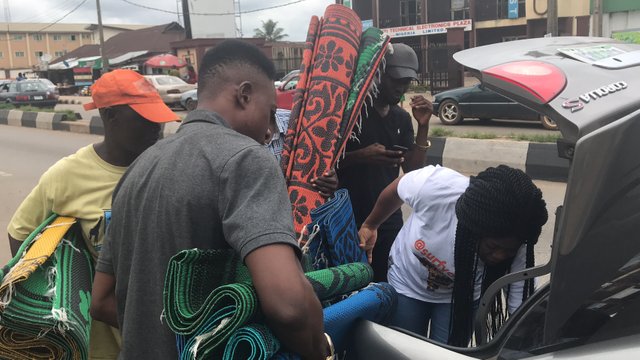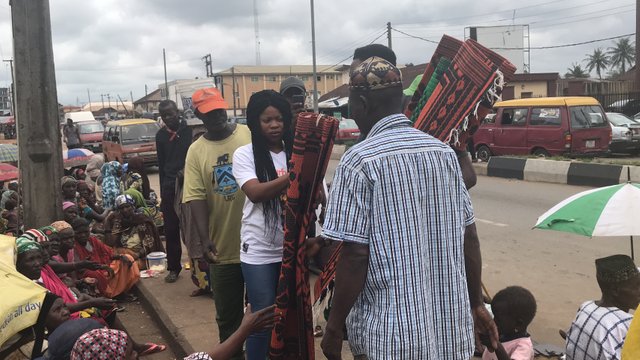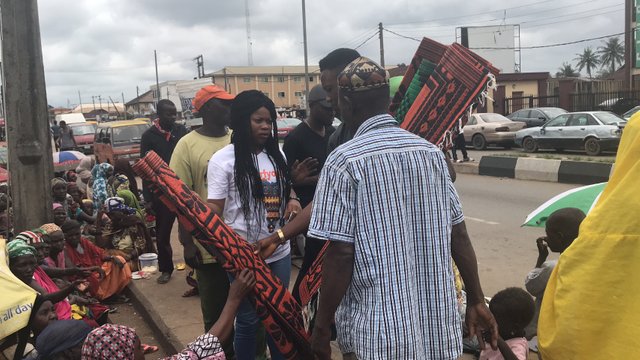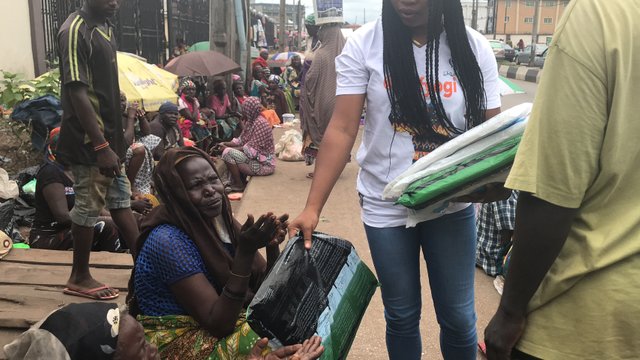 This time some wonderful steemians @fredoski @juli1 and @hboi came along to help distribute these items to the internally displaced people. It was also a time for us to pay visit to their residing surrounding which they are staying. Relegation of previous routine has indeed enhance their living, in that the insect repellent was frequently used to avoid malaria cost by mosquito's bites, the distributed mats was used in their rooms and this averted any further attempt from sleeping in bare floor. Vividly speaking,their state of living wasn't pleasant in sight. The pit toilets was filled up to its cover, that if it rain, it would wash out some excrement out and this will pollute their surrounding and as such hazardously increases the ailment's rate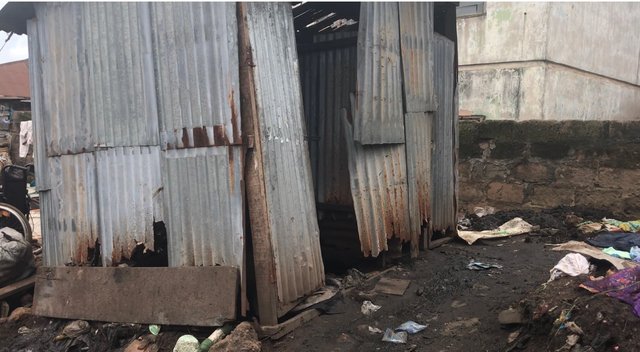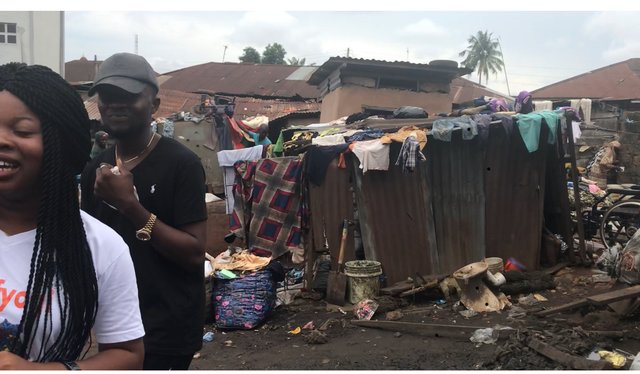 It was interesting to see how the room actually look like.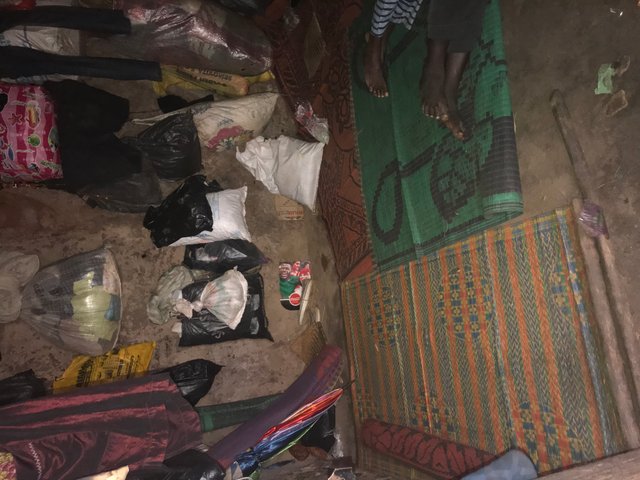 The total payout of our previous post (update 3) was about 22 Steem (Steem Power inclusive).
Steem was converted to naira at a rate of N300.
Total steem 22
22 × N300 = N6,600
Total = N6,600 ($18.22)
We got support of 1.651 steem from scottchbusiness which was about #495 (1.37$), @prettyjules158 supported with #71,000 while @juli1 donated 5 big mats.
With N27,500 we bought
11 mats, 6 mideium 5 big.
Medium size #2500 × 6 = 15,000
Big size. #3000 × 5 = 15,000
6 mosquitoe nets #3,000 × 6 = #18,000
Total #78,000 (211$ )
In total we have away 16 mats. So far we have given away 76 mats in total during our previous outreach.
We bought 66 mats, @prettyjules 158 donated 5 mats and @juli1 donated 5 mats.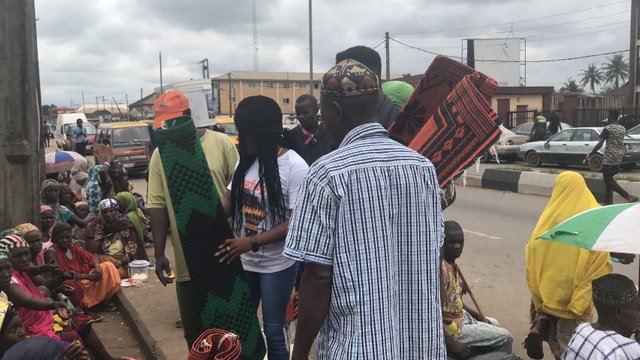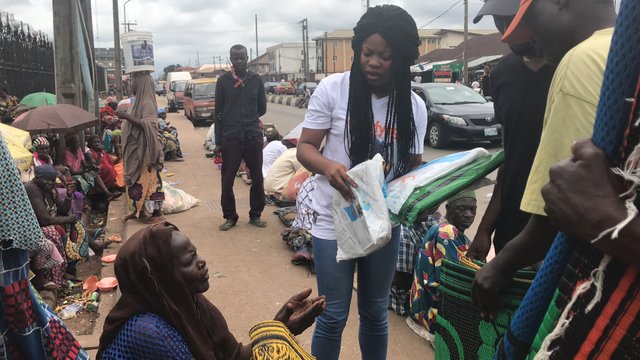 A typographical error was made in our previous budget. For the sake a transparency, it has to be clarified. Calculations for the required amount of mat ought to be 95 and not 85. Thanks to @juli1 for bringing this error to my notice.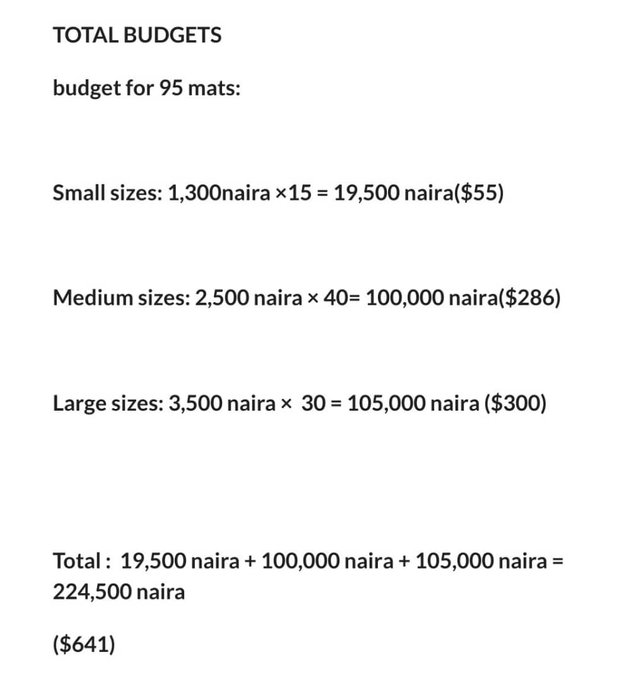 Our next outreach will be the final and ww shall be giving out details.
Our goal is to give out 100 mats, 15mosquito nets and 20 mosquito repellants. The actual amount of this project is $778. So far we have spent about N146,600 ($407) on 51 mats, 9mosquito nets and 15 mosquito repellants.
It wouldn't have been possible without your assistance.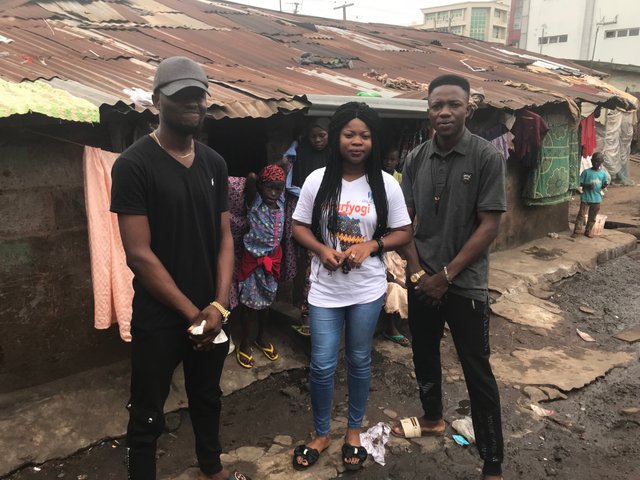 We appreciate everyone who have contributed one way or another and those that have chosen to be anonymous. Thanks to @surfyogi for making #wafrica possible. I'm also delighted to have worked with @fredoski @juli1 and @hboi so far, I really appreciate your support.

Special thanks to fundition, for making crowdfunding possible for these displaced victims.