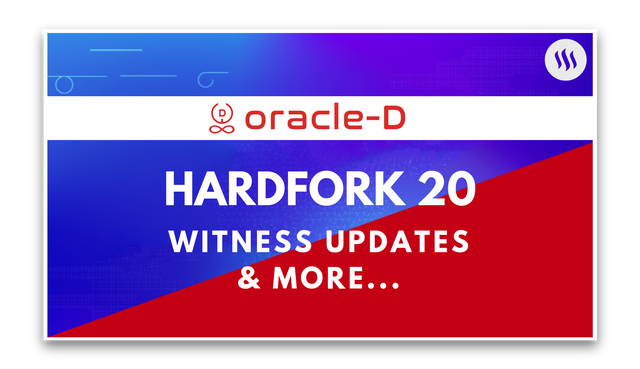 We want to congratulate STEEMIT Inc. and the whole Steem Community for the successful deployment of one of the major Hardforks called HF20 a.k.a Velocity. Although we faced a few hiccups and still recovering from them, thanks everyone for being so patient and understanding. Blockchain will resume working better than ever in a few more days. As per the latest posts from @Steemitblog, multiple patches were deployed as well to counter the problem of MANA debt which was refraining several users from performing basic functions on the Blockchain. Let's brief everyone about the changes/updates made with this fork and how it can impact the success of STEEM:
Resource Credits
The biggest change in Velocity HF 20 is that the "Bandwidth" system has been replaced by a brand new and improved "Resource Credits" system. Cost of running the blockchain was decided by the bandwidth each account has. This new system will now accurately decide the amount of resources required to perform certain actions on the blockchain. This will make the current STEEM system sustainable and scalable to the next level without compromising the existing functionality. You can read more about how Resource credits will make STEEM Blockchain a lot more valuable in this post by @Taskmaster4450. He explained how RCs will come into play around this FREEMIUM Ecosystem. Anyone with enough Resource Credits can help on-board new users without depending upon the classical Steemit.Com Signup process. This feature will also help #Promo-Steem & @Steem-Ambassador to expand the ocean and fill it with more minnows in their local regions.
Other Notable HF 20 Changes
Unlimited editing even after 7 days since the publishing of a blog. Although @eSteemapp already introduced it earlier than HF 20.
Dust vote threshold has been changed and now any user with any amount of SP will be able to cast a vote when they have enough RCs.
Minimal SP Power down restriction is removed.
30 minute curation window is now set to 15 minutes to avoid loss of curation rewards of eager curators.
Now the curation rewards of immediate self-voting will be added to rewards pool which will in turn provide better ROI on curation.
All these changes will lift the user experience over time and make STEEM the best blockchain for DApps and Communities. You can read more details and other updates in this post by @Steemitblog - Steem Velocity Hardfork - HF20.

@Oracle-d has been running the witness server for 2+ months now. Apart from supporting the Blockchain Network we have been tirelessly working on bringing new investment to the STEEM which is our core mission. Another thing we want to achieve is to enable high quality content writers to create their own sustainable publishing business with the help of our platform and provide a strong content & community package to our clients. You can find more information about our project at the end of this blog. This is our 2nd witness update so far and first one past HF 20. We are currently at rank 143 with approximately 1460 MV votes as per https://steemian.info/ created by @drakos.
Server Configuration:
Please find below the details of server:
CPU: Intel® Core™ i7-5820K
RAM: 4x32GB @ 2133 MHz
HDD: 2TB
OS: Ubuntu 16.04.4 LTS
Node is running STEEM v0.20.5 and we update it regularly with frequent health checkups from our Dev Team available 24x7 in case anything unexpected happens.

We have been preparing the v2 of Oracle-D platform which can be accessed by a select few Content Creators who got the chance to register initially.
We have released around 10 tasks so far including our initial experiment with multiple clients. We were generously supported by @utopian, @OCD ( @Acidyo & @Anomadsoul) for these tasks and are actively supported by @Fundition to help to cover costs to present at major blockchain conferences.
We have already on-boarded clients with initial funding of $200,000 and more in the pipeline.
Our discord server now has more than 333 members with more than 100+ users registered on our website as either pro or open level content creators.
Our team secretly raised 200 STEEM to support our Fundition Campaign. Read about power of @Oracle-D Community: Project Apple Pie.
Thanks to your support to our fundition campaign, we also attended Tokenfest 2018 with Steemit Inc., @Steem-Monsters and @Partiko and held our first Monthly Meeting to share updates with the team.
Next up we are going to attend SteemFest, the South East Asian Blockchain Summit in Indonesia and then Decentralized 2018 in Athens. Detailed updates will be coming in the next few days.
So many things are happening in the Steemiverse and we are working very hard to achieve our goal to bring more investors on the Blockchain. Also, do not forget to checkout our website and stop by our discord server for the latest updates! It has been a roller coaster ride since we started this Project and we aim to achieve a lot more with your help. Keep supporting guys and let's take this Blockchain into the top 10 on Coinmarketcap.

Oracle-D
is a new STEEM blockchain business venture bringing new investment into the ecosystem. Founded by @starkerz and @anarcotech, we previously were co-founders of the #promo-steem and @steem-ambassador projects, and we developed the CAMPUS curation system, which is a fully decentralised system for distributing rewards.
Core Mission
We remain apolitical, and our number one goal is to raise the price and utility of the STEEM blockchain, improve culture and education about the blockchain, and create opportunities which support exceptional quality content creators through collaboration with investors and clients. In other words, to add as much value to the blockchain every day as we can.

You can support us in the following ways:
Go to our campaign's link given above and donate to us. The funding we get will be used only to cover the expenses of the events we will attend to attract more investors.
Upvote & Resteem this blog and spread the word about Oracle-D and our campaign.
Support our writers and their content which will ultimately empower quality on the STEEM Blockchain.
Upvote @Oracle-D witness by going to https://steemit.com/~witnesses or by using SteemConnect
Join our curation trail in SteemAuto to maximize your curation rewards.
Any kind of contribution is much appreciated and thank you for being a part of this Journey! Also, please do not hesitate to connect with us for any kind of collaborations that can help the STEEM Community grow.