Fundition.io is a next-generation, decentralized, peer-to-peer crowdfunding and collaboration platform, built on the Steem blockchain. Our aim is to replace old centralized models (such as Kickstarter, Indiegogo, Patreon, or GoFundMe), and offer a way for individuals and organizations to either fundraise for, or give to meaningful projects.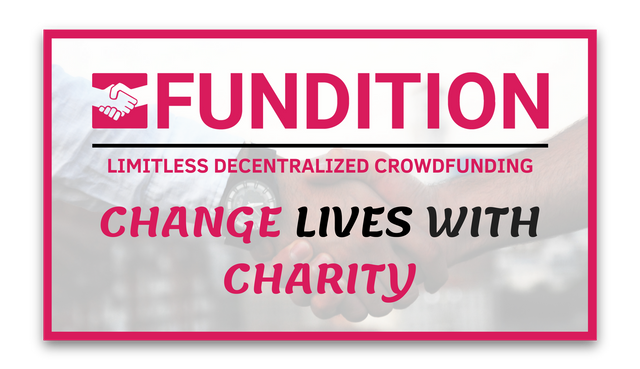 I just want to briefly share with you some amazing fact and findings I discovered about fundition.io today that you might probably don't know.
BELOW ARE SOME COOL FACTS YOU PROBABLY DON'T KNOW ABOUT FUNDITION.IO:
CONCLUSION:
Fundition.io is trying it possible best to give it users an amazing crowdfunding experience. All theses features shows that fundition.io is an acceptable crowdfunding platforms that cares about it users welfare. Fundition.io is therefore the suitable platform for raising your needed funds.
BELOW ARE LINKS FOR MORE INFORMATION ON FUNDITION.IO:
Fundition.io Website
info@fundition.org
Fundition.io Discord channel
Fundition.io @busy.org
Fundition.io @steemit.com
Fundition.io Facebook page
Fundition.io Twitter handle
Fundition.io YouTube channel
Fundition.io Instagram page
THANKS FOR VISITING MY BLOG
BEST REGARDS
@k-banti