Utopian Hackathon - Revealing Date, Topic, Prizes & More Details on The First Utopian.io Community Hackathon
The main event of the Utopian.io team and community meetup is happening on September 20th and you are invited! Join us for twenty-four hours of designing and developing inspiring open source applications to benefit the users of Utopian.io and the Steem blockchain.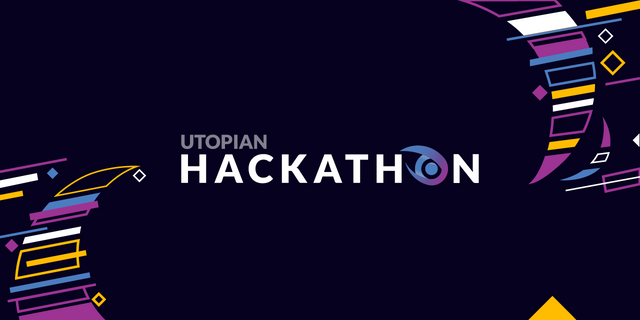 In addition to providing an opportunity to collaborate with some of the best tech minds of the Steem and Utopian.io community, we've secured a budget for prizes to make it especially tempting for you to take part and contribute.
When?
The time-frame we've chosen is a short one. The hackathon will launch on September 20th 6:00 am UTC and will end on September 21st 6:00 am UTC.
We don't expect to sleep much, but we will get a lot done!
Where?
Anywhere and everywhere!
The hackathon headquarters will, of course, be at the villa the Utopian.io team will be staying at in Lucca, between Pisa and Florence.
Community members who are able to attend in person are welcome to join us at the villa from 6:00 am until 4:00 pm UTC. For anyone joining via the Internet, and attendees looking to continue their projects from home, the hackathon will continue until 6:00 am on September 21st.
How To Join?
RSVP here to save your spot, and be sure to indicate if you plan to attend in person or online.
If you'll be joining us from the comfort of your own home or office, wherever that may be, please be sure to join the #hackathon channel on the Utopian.io Discord channel to discuss and coordinate. The hackathon will also be streamed live on DLive and Twitch, with personal commentary and the kind of fun moments that only happen on live streams.
By September 19th, be sure to form your hackathon team, or join one on the #hackathon channel by chatting with other attending community members. Each group should ideally have at least one developer and one designer.
To be included in the contributions evaluated for a prize, your work should be submitted as a Utopian.io contribution no later than 21 Sept. 10:00 am UTC.
What Will We Do?
The topics chosen for our first community hackathon are Open Source and Steem. While fairly broad, these topics cover what Utopian.io is about - empowering open source developers and contributors by utilizing the Steem blockchain.
As we get ready for the hackathon on our side, we encourage you to start a discussion regarding specific angles and technological solutions you would want to focus on. The best place to do so is the dedicated #hackathon channel in the Utopian.io community Discord. We look forward to seeing your early ideas there!
Prizes & Extras
To give you another good reason to join and excel, we're offering a cash prize in addition to an upvote on your contribution post to Utopian.io.
First Place: 100% upvote + 300 STEEM
Second Place: 80% + 150 STEEM
Third Place: Upvote based on moderation score + 50 STEEM
The Utopian.io moderation teams will evaluate and score the contributions, and winners will be chosen based on the highest score awarded across teams. Winners will be announced by September 26th.
Bring Your Friends!
The hackathon is open to one and all, both at the villa or online, from anywhere in the world. To ensure maximum visibility for the event, we plan to advertise it with the local developer community in Italy, as well as to blockchain development enthusiasts worldwide.
We encourage you to send this announcement to anyone you think may be interested in participating. For any questions, please contact us on the #hackathon channel on the Utopian.io Discord server.
Can't wait to hack away with you!