Introducing members of the SteemSTEM / Utopian.io Meetup - part 3
In a couple of weeks, we will all be in Florence to enjoy our well-planned gravitational visit. The meetup scientific agenda is now public, all flights and accommodation are booked and afterwork activities are almost setup as well. In addition, we will visit the gorgeous cities of Florence and Pisa in Tuscany, and enjoy in particular the Natural History Museum of Florence.
We will try to broadcast as much as possible from the meetup, and provide fresh information to all those who were not able to participate.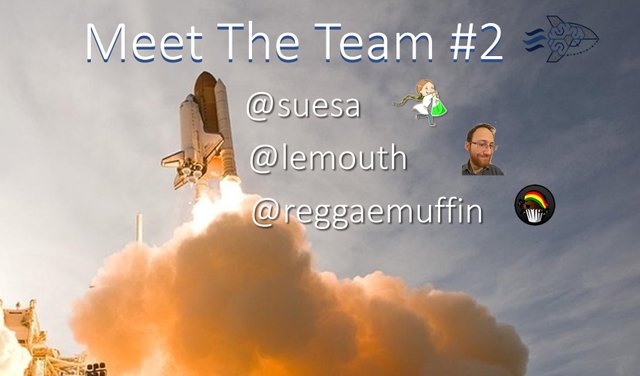 SteemSTEM Community Relations Manager - @suesa
She started out with fiction stories that had just enough science to get her noticed by SteemSTEM, of which she then quickly became a part of the management team. After the first steemSTEM meetup at CERN, @suesa was excited for setting up another one, and started planning the meetup at Virgo Labs with @bendelgreco.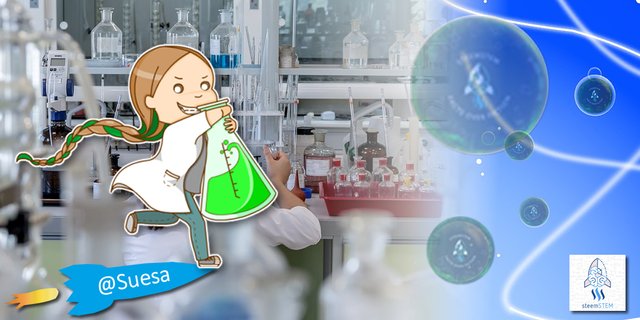 The German woman loves to socialize with Steemians and can often be found on steem.chat or lurking in random comment sections.
@suesa supervises the steemSTEM honor member crew, which are an integral part of the steemSTEM community, as they are mentoring members, fostering engagement, checking for plagiarism, and helping out with whatever problems new steemSTEM authors might face.
She's also really looking forward to the food in Italy. If you ask her in private, that might be one of the main reasons for having the meetup there.
SteemSTEM Co-Founder - @lemouth
Professor of physics at Sorbonne University in Paris, @lemouth is a theoretical particle physicist who is in addition one of the few theory members of the CMS collaboration of the Large Hadron Collider at CERN.
His research spans varied topics including precision computations in quantum chromodynamics, beyond the Standard Model phenomenology, LHC and future particle collider physics, dark matter and the development of high-energy physics computing tools. He is currently running state-of-the-art particle physics research on Steem, in partnership with utopian.io and programmers from Steem.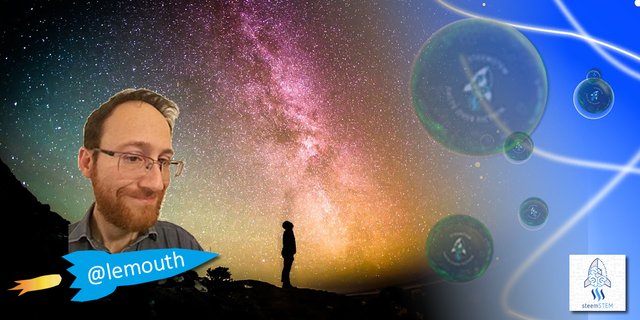 Shortly after having joined Steem more than two years ago, @lemouth founded SteemSTEM with @justtryme90 in order to increase both the quality as well as the visibility of Science, Technology, Engineering and Mathematics (STEM) posts on Steem.
Today, the direction aimed by SteemSTEM is much broader. As will be officially announced tomorrow (hehe), we are marching towards SteemSTEM's grand goal of building a scientific communication medium running on Steem. We indeed believe Steem has a significant role to play, through SteemSTEM, for improving and ameliorating science communication worldwide!
Computer science student and entrepreneur @reggaemuffin joined Steem more than one year ago and immediately saw the potential of the platform. He developed multiple automation services and initiatives, most notably @minnowbooster, and quickly became a witness to support the blockchain.
Together with @thecryptodrive and @cryptomancer he founded @buildteam, a blockchain innovation company that is currently spearheading many projects with the goal to make Steem a better place.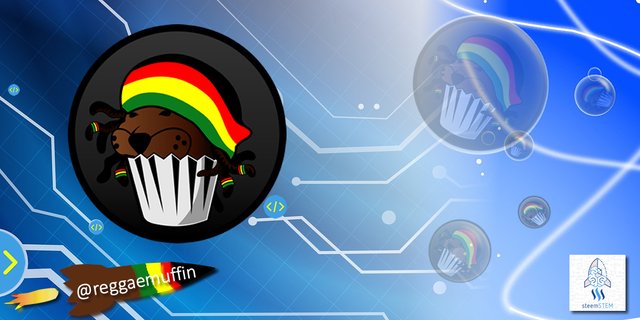 He is supporting the SteemSTEM project in every way he can and believes that science communication is one of the things that will make Steem flourish and bring positive change to the world. As a witness he is always helping users understand the technical aspects of Steem.
Metting everyone in Florence will be the highlight of the trip. Meeting all the utopians like @techslut and @helo and finally putting faces to their online identities is something he is very much looking forward to. That and food!