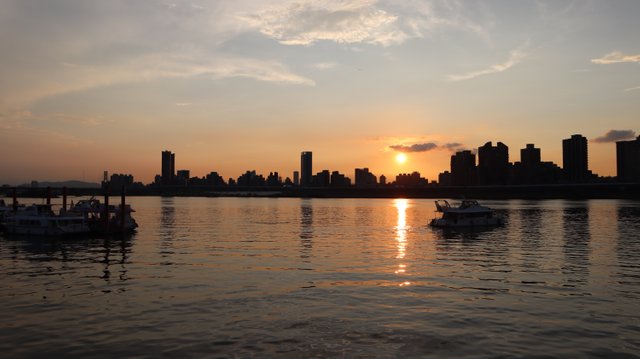 Taipei is totally a hectic city with high heat. Sometimes (most of the time), I don't really want to go out and do stuffs because really, it's hot out! and it's real humid so.. There're those days where I sit , chill and do my work all days at a hostel or a coffee shop.
Then, at the end of the day, you feel like, 'Oh man, I'm I really traveling? Sitting here in a hostel and not even bothered to go out.. not even for a cup of Taiwanese boba tea?'..
Looked on the map and hmm.. there's a pier closed to where I was staying.. one of the review said, 'It's the best sunset in Taipei'. I didn't even know who that was but I kinda believe him! LOL


They say it's the best spot to watch sunset in Taipei 'Dadaocheng Wharf'
My original videos are at
DTube
and
DLive
Hunting down the Taipei's sunset..
Walking from Star Box hostel (Good one. I like it!) toward 'Dadaocheng Pier'.. I passed by a lot of cool / weird spots in the Dadaocheng area itself. Oh! I actually went for some desserts the other day in the area and here! So yum! Have a look :)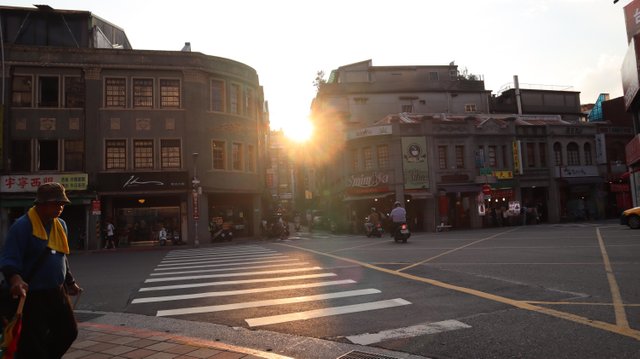 We could easily see the sign already and no, I didn't think it would be so pretty on the other side of the wall but.. don't judge a book by its cover.. The wall that I had to walk through was a bit old but..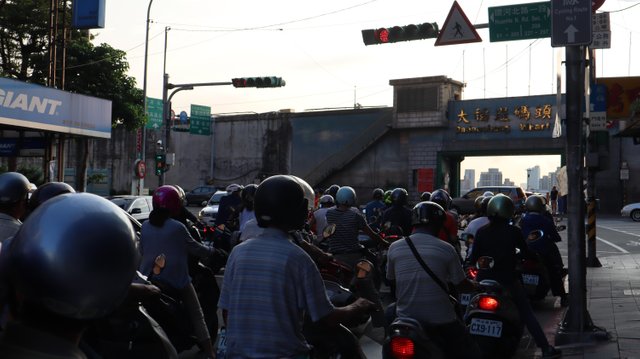 The view from Dadaocheng Wharf
Here's the view from the place.. Soooo peaceful and lovely! So glad I made it before the sunset! and even had time to wander around and check out the place before there's no more day light..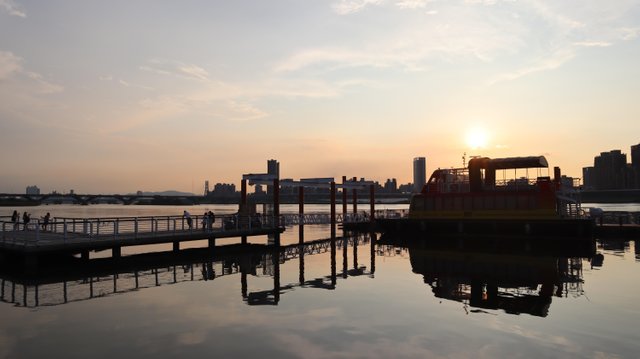 Colorful tile wall
This wall (Yes, the other side of the wall that outside doesn't look too attractive) was just so sooo soooo pretty! I first thought it was a painting or something but when I look at it a bit more carefully, I realised it's a wall decorated with a lot of tiles! That's impressive!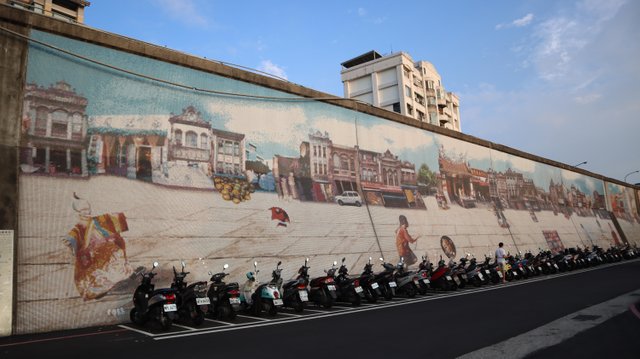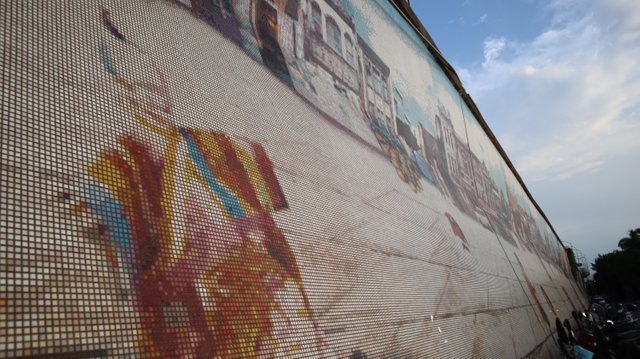 Besides that wall, the place also has a lot of gimmicks like, a statue of this family, a real sized boat (or it's really a boat!) and etc.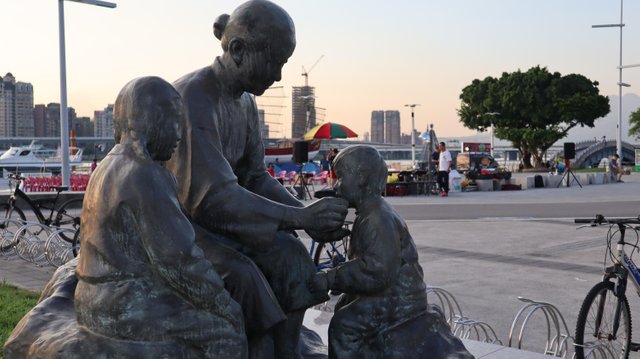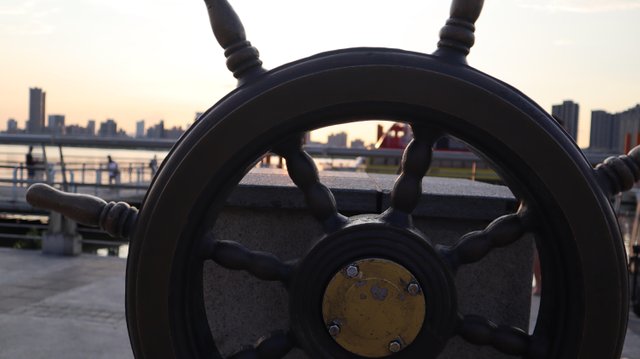 Dadaocheng PIER5 Food and Drinks.
The place offer a few shops for you to grab food, drink and yes, also alcohol. One thing I love is that, every single shop, you could go upstairs and sit on the roof. The view would even better up there!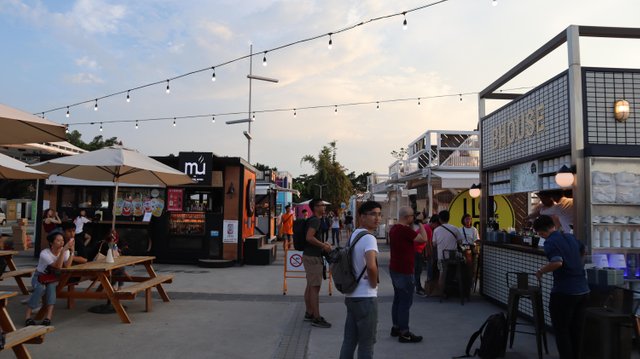 Photographer's favorite spot for sunset
I swear, there're more than 10 photographer were waiting for the sun to set with their professional camera in hands. That's totally a sign that you can tell, it's really a good spot for watching sunset!!
They have this small bridge that's a bit higher than the ground level so I actually went for that for my timelapse movie..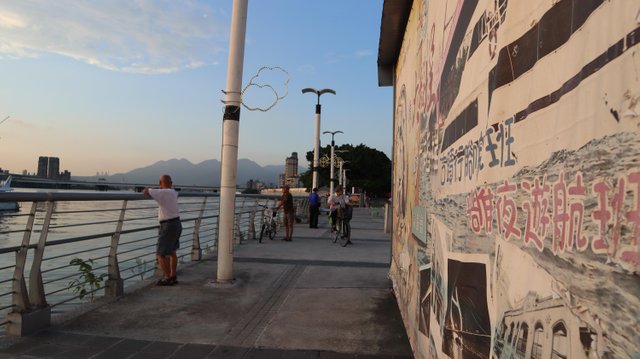 Me, me, me.. with the view of the sea and the city as a background before the sun went down :)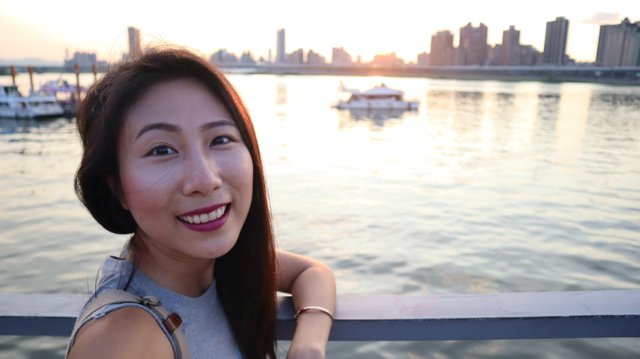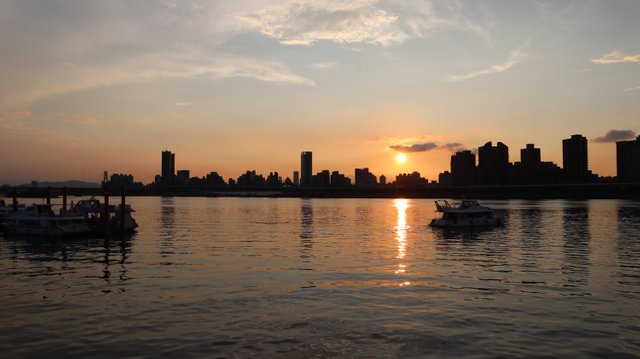 Best sunset in Taipei
Whoosh! Gone!
That fast. That easy and yes, that pretty also! After the sun's already set, everything turned pastel and yes, it's another version of prettiness for sure.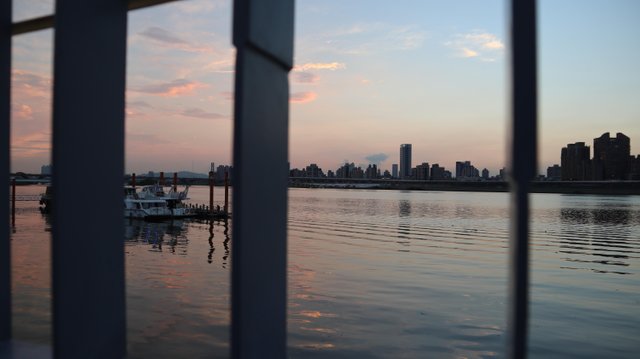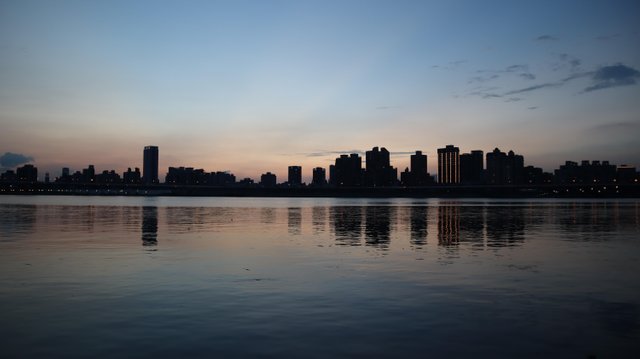 If you're lucky enough to go there when there's a local show going on.. You could also sit and listen to the chinese music and songs with that local vibes. Really, it's something exotic and you wouldn't see it elsewhere :D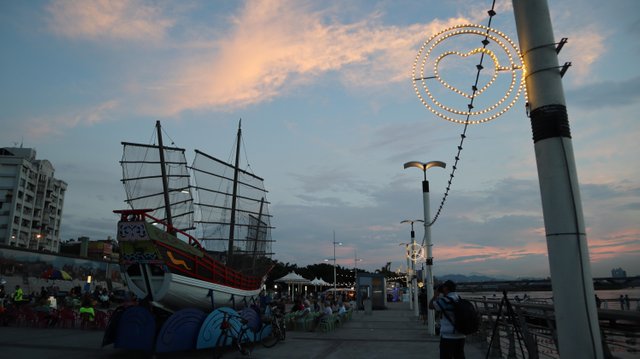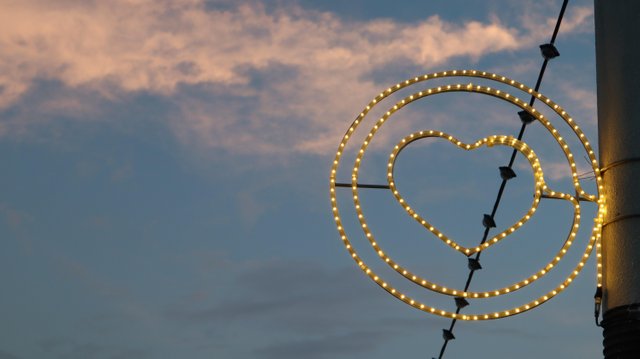 Totally the way to spend a chill night in Taipei and I really love it! Usually, in Taipei would still be hot and humid even at night but here, the breeze was just so cooling and nice! 100% recommended if you ever visit Taipei!

---
Posted from my blog with SteemPress : https://www.waybeyondpadthai.com/dadaocheng-wharf-is-one-of-the-best-spots-to-watch-sunset-in-taipei/
---


Lots of lots of love,
Mo ❤


https://steemit.com/@waybeyondpadthai
https://www.waybeyondpadthai.com






We would love to talk to you ! Come say Hi ! on Fundition Discord server | eSteem Discord server
@waybeyondpadthai on Steemit | Fundition Angel
Join a community where you could spread the love**







---
FOUND THIS POST A BIT ROMANTIC?
RESTEEEEEM!!!! XOXO