Let's see our beloved blue hedgehog with the updates that the Sonic Mania Plus brings us
Sonic Mania Plus is already among us, the improved and expanded version of the latest and successful installment starring the famous blue hedgehog and his friends.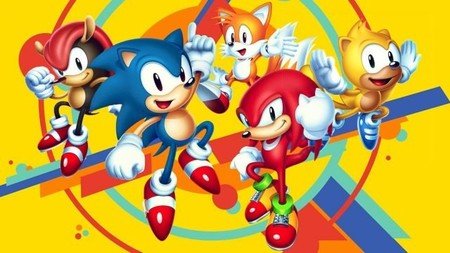 For those who do not know Sonic Mania Plus is a two-dimensional platform game in which, driving Sonic and his teammates, we have to complete levels that preserve the mythical essence of the original Sega console games but improving it and adding more depth in the scenarios and enemies much more challenging. This new version can be obtained through downloadable content for the original game or in physical format for consoles, which includes the game, a holographic box, a reversible cover with a design in the style of Mega Drive games and a book of illustrations with 32 pages as I show in the image cortecia de amazon. Since original game was laced a little while ago, I will focus on its novelties.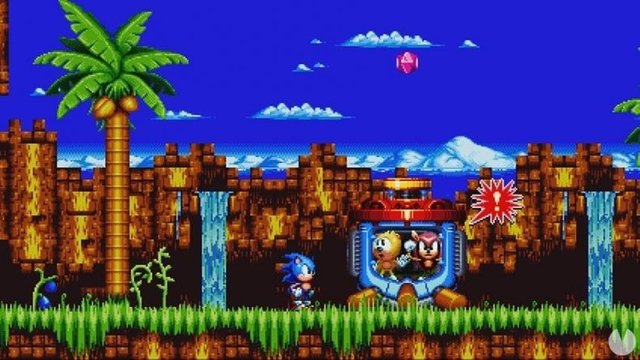 * First of all we have the Bis mode, which is the same adventure that we enjoyed at the time, but now lives have been replaced by characters. That is, throughout the phases we find different ways to get characters that we use when others die, and can carry up to a total of 5. These come to be the protagonists of the game: Sonic, Tails, Knuckles and new additions, Mighty and Ray. Simultaneously we can carry 2, alternating between them whenever we want. They are not of our choice, but the scenarios are monitors that allow you to change members for others that you have unlocked.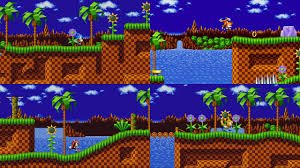 * As soon as you start you will see that a new location has been added, Angel Island, which is quite well designed and serves as an introduction. There is also the obligation to use characters that perhaps we would not choose at first, which in turn makes us explore different scenarios by having different abilities per hero. The rest of the levels have also undergone some less notable changes, but they make them feel a bit different, like the location of objects, enemies or climate changes that give a different touch.
* Each level also incorporates a new bonus phase to which we can access from the control points. In it we play a kind of pinball divided into zones that, when we reach the top of each place, it takes us to a kind of crane in which we have to try to collect characters or other objects. In addition the difficulty of the tests in which we have to get the gems has increased, being the UFO faster and finding new obstacles in our way.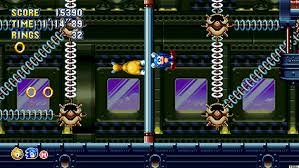 Sonic Mania Plus retains all the fun we could enjoy in its day with the base game, but incorporating new features that make it even more enjoyable. The new setting, the settings and the characters work great since Mighty is a red armadillo that uses the hardness of its body to avoid some damage and make great vertical impacts. Ray, on the other hand, is a yellow flying squirrel that uses his body to plan, leaning forward to plummet and backwards to take height, making him feel generally different if you played him in his day. As a matter of fact, the pinball minigame is not precise, but it fulfills its purpose.
An essential title for fans of the blue hedgehog and for those who enjoy their most classic adventures, especially now that we have a very appealing physical edition here I leave the trailer of this game courtesy of youtube.
thank you very much for taking the time to visit this post I hope you are worthy of your vote and follow me on @jacklab1407