Hello beautiful, magical beings of Steemit!
Boy, oh boy, has it been a while!
I've been busy building my website (coming soon) and creating a business plan so that I can step fully into my power and move forward on my path of healing and spiritual discovery. I am dedicated to helping more and more people unlock their OWN healing power, and learn to take charge of their own healing process. Michael and I have been putting on cacao and sound ceremonies here in Pai, Thailand, and each of them has been a huge success. People are so hungry for growth, transformation, and deeper connections with themselves and with others, and I feel honored to be facilitating such an experience.
Last night, in celebration of Tuesday's Full Moon, we hosted a Cacao & Sound Journey, Full Moon Special Celebration! So I thought it would be fitting to share some of my Full Moon affirmations with you all.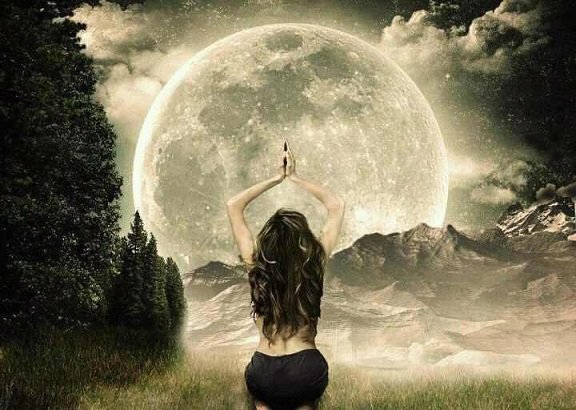 Photo Credit
You can use the following affirmations as a meditation to find clarity and acceptance during this time. I hope these affirmations can help you get clear on what it is that you're ready to release, so that you can create more space for growth and positive transformation, and move forward with confidence. (it's a couple days late, but still a great meditation to help you with releasing, any time of the month!)

The full moon brings a completion to the cycle. Because of this, the Full Moon is the perfect time to PAUSE and REFLECT and RELEASE.
The full moon asks us to pause and look back to identify blockages and obstacles; to identify what is no longer serving us, what is no longer supporting our growth, what is no longer in alignment with living our highest, greatest lives.
It is a time to release all beliefs, relationships, and people that are holding us back from living our life's purpose.
As we let go, we create more space for growth. We make room for more love. We make room for more inspiration and abundance to flow to us. We make space to allow Spirit to guide us.
May there be angels to the left and the right of us. To the front, and to the back. Above and below. Supporting us. Guiding us. Protecting us.

What things are you ready to release? What are you ready to let go of?
And, what is the opposite of this? That is to say, what are ready to INVITE IN?

I release limiting beliefs.
I release all the obstacles to my path.
I release all fears and doubts.
I release those relationships that no longer serve my highest good.
I release attachment to outcome.
I release externalized desire.
I release pain and suffering as a means to grow.
I release all that is no longer in alignment with my highest self, for the greatest good.
Breathing In..... I invite in CALM
Breathing Out....I let go of ANXIETY
Breathing In..... I invite HEALING
Breathing Out....I let go of DIS-EASE
I invite ACCEPTANCE
I let go of OPPOSITION
I invite LOVE
I let go of HATRED
I invite PEACE
I let go of ANGER
I invite COURAGE
I let go of FEAR
I invite in CONFIDENCE
I let go of SELF DOUBT
I invite GRATITUDE
I let go of RESENTMENT
I invite in FORGIVENESS
I let go of BLAME
I invite SERENITY
I let go of COMMOTION
I invite in CONNECTION
I let go of SEPARATION
I invite in BALANCE
I let go of DISHARMONY
Inhale......LET.
Exhale........GO.
LET...............GO.............. LET...............GO..............
I choose to let go of all that no longer serves me.
In this moment, in this space, and also in all dimensions and timelines: past, present, and future.
I CHOOSE to release all that distracts me from my life's purpose.
I CHOOSE to let go of all resentment, blame, and hatred, and I CHOOSE to forgive all those who have harmed me, and to ask for FORGIVENESS from all those I may have harmed.
I CHOOSE to accept the control I have over my own life, while ALLOWING myself to be guided and supported by the Divine Spirit. I lovingly receive and accept your guidance and support.
I am open to receiving the abundance of opportunities that are flowing to me in abundance. I am open to receiving them NOW. I allow myself to receive all that I desire.

Thank you for taking the time to stop by my blog. I greatly appreciate any comments or questions, and of course, greatly appreciate every UPVOTE.
I appreciate all your support. 💙 💙

Know that you are loved,
and that you are exactly where you need to be.
Sending you Love and Light:
🌈 Rachel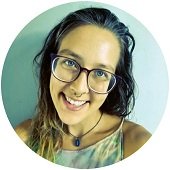 If you enjoyed this post, please don't hesitate to follow
me here on steemit at @rainbowrachel 🌟 🌟
Feel free to follow me on


and on




I am a proud member of @tribesteemup, a beautiful community of people working together to help make the world a more peaceful, positive, free place. Among us are healers, free-thinkers, teachers, and high-vibe people who are creating great content to help make the world more positive and better for us all. Please stop by the page to check out the group and support the work being created. 💗


I'm also a proud passenger on the @ecotrain

Check out the hashtag #ecotrain for more high-quality, high-vibe articles from people working to bring more positivity and forward movement to the world.

Supporting People Who Help
Make The World A Better Place



Promo-Mentors Discord Link

---
#fullmoon #moon #ceremony #affirmations #meditation #spirituality #letgo #ecotrain #tribesteemup