there be no posting here
unless by accident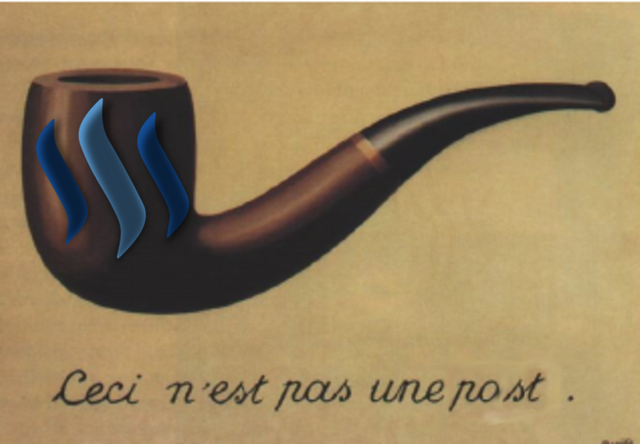 original by René , remix by me ...
---
Eh, maybe fun to keep track
7 days : @yapcat has grown from 25 to 34.8 rep and SP increased 0.09% by only commenting and voting
2 weeks : @yapcat has grown from 34.8 to 41.7 rep, SP increased (from start) by commenting and voting (and getting part of one bounty apparently, thanks !) by 0.9941%
1 month : @yapcat has grown from 34.8 to 43.3 rep and SP increased 5.52% by only commenting and voting - from start(?? hmm...)
84 days : that would be then
how many days has it been ? i somewhat lost interest in the circus : rep at 44 (b/c basically no commenting i guess and) SP at ? 7.12% increase since start but lately by voting (o yea that's 'curating' now) only
90 days : in one day down to 15 rep talking back to @mmmmkkkk311 who think he's Polish Jesus with divine rights to tell people what to do or dont
and FUCK #NEWSTEEM
if the posts voted on are not consistent and might have contradicting views or people, i dont wanna quote Cody Wilson to give an example b/c of the association with gun lobby sadly (not that im opposed to guns, im opposed to lack of education and a system that keeps people inward so they keep in until they explode) but free speech isn't always convenient but it's only free when absolute and absolute free speech is also the only way to prevent extreme danger from hiding in dark corners cos it has to ....
ive never been much of an online socializer, i dont know what i was thinking here sometimes ...
---
without one vote from any of my own accounts in this case
but fun does not really exist anymore, does it?
---
yea warpath
which i was trying to avoid by not talking ... but if i want to do the game its hardly possible to NOT post ...
SO retard inbreeds like @coininstant , the camillesteemer-army (which , for some reason i sometimes think is the handywork of the upper echelon itself ... but then again if they did that they would put MORE into it there must be like 100more millions of liquid steem floating aroud in the ocean somewhere from the original ninjamine)
now that polish motherfucker (no offense to Poland ... its the first polish motherfucker trying to crawl up my ass) downvoting @tyrnannoght because it has sbi shares , i mean my original meet with that faggot patrice and his hyenas downvoting EVERYTHING for a month almost alredy made it clear that it has nothing to do with content, but now after they wrecked the price the disgruntled middle class like @mmmmkkkk311 makes things even more pleasant and the only option you have is to PAY MORE so you HAVE MORE so you can retalliate , its like the fucking 1970s ghetto mentality and who gets the mullah ?
that's right
the dealer wins lol
always
fuck that shit, i get really impolite when people fuck with my money it cost me thousands of euros already ... im not the man i used to be
luckily AND sadly and people behind a screen are safe ofcourse ...
but i STILL get very improper when people fuck with my money
and FUCK YOU TOO
yea : https://gamesgratisclub.1mb.site/
but it doesn't bother the elite because of five or six figures they're untouchable and most people dont stand up, they bow down ... i personally know people who would actually respect someone simply for HAVING money ?
or pretend to ... hoping for some crumbs, sadly badly i wasn't raised like that and MOST i know weren't either
rich elitist protected nest dutch-american hippie shit :)
ITS A DAM' SHAME , THIS PLACE COULD BE GREAT
but its not
:)
its just 'interesting' now
(to me at least :D)
ya ya ya ya, i do, somewhat feel like a fool for even still reacting to it but i will never go on a let me buy you some money so i can downvote better for revenge spree, i would prefer to educate haters on how to completely unhinge this system
so i prefer to stay silent cos i cant stand the stench of piss and shit anymore
---
there goes my carefully gathered rep in one day over some polish disgruntled retard inbreed piece of shit
... no offense to poland but you might wanna castrate those, they make you look like the nazis who once ran you over ...
IF YOU WANNA HURT THE FUCKER YOU NEED TO DOWNVOTE THE POSTS HE UPVOTES, he declines payment on his own, this is steemit
this is not a fair place
thats the only way hed feel it and everyone will start thanking him for the upvotes after a while
THAT, dear, innocent people is how fareth war here if you're serious
but you're not , are you :)